Sunshine, Sparkles, Sand & Sea ☀✨🌊😎👯‍♂️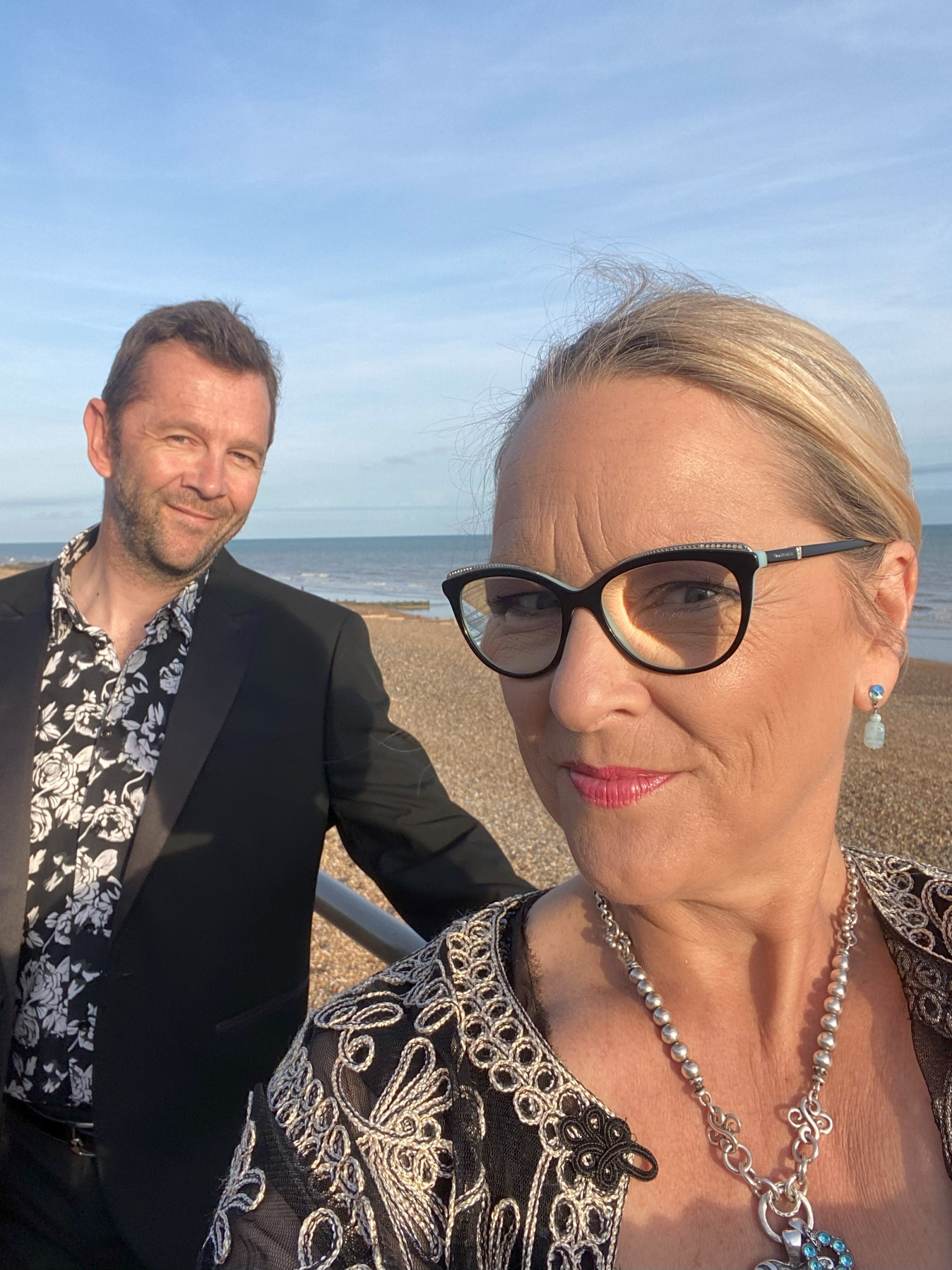 Wow, wow, wow, last weekend, the first weekend in September 2023, truly was an incredible weekend!!
Gareth and I spent a long weekend in St Leonards on Sea, next to Hastings, on the south coast of England, where we attended the 3rd Frock Up Friday festival.  The event takes place over 3 days, Friday through to Sunday and included a cabaret night, parade, and a Hollywood themed ball amongst a range of other smaller events and gatherings that were also taking place.  And that was in addition to individuals catching up and grabbing time together over coffee, lunch, or dinner over the weekend.
We personally finished the weekend with an entertaining yoga session on the beach that saw us constantly moving our yoga mats as the tide was chasing us all up the beach.
Following that it was a quick change into a party frock for the annual sparkle swim!  ✨😎✨💝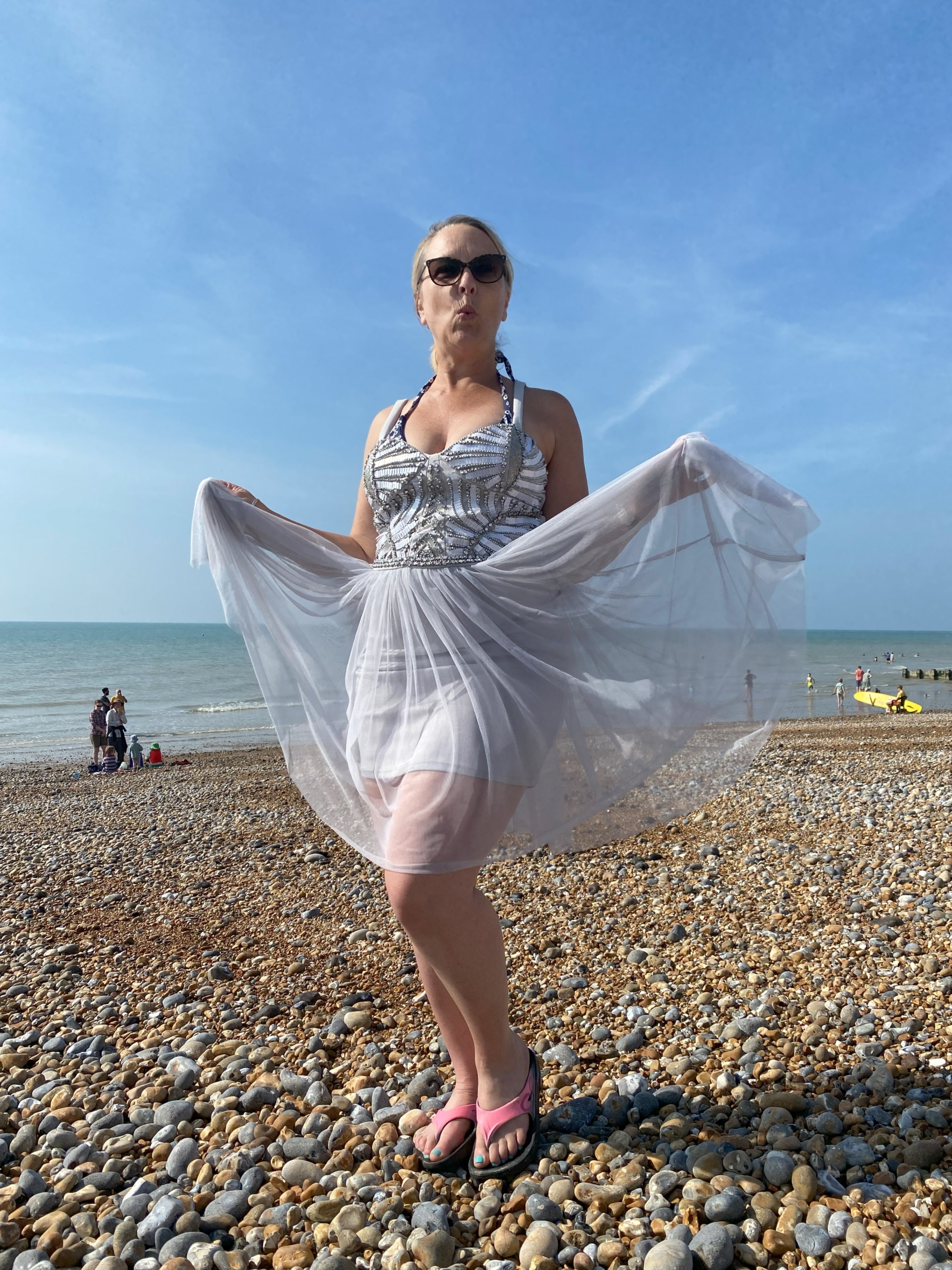 Frock Up Friday demonstrates inclusivity and diversity at its very best, and such a wealth of creative talent and amazing outfits too!!  It was set up at the start of lockdown, over 3 years ago now, by two awesome ladies, Bev Francis & Susan Simms. Their aim was to encourage members to dress up on a Friday, take photos and share via the group to create a community of support for everyone who felt isolated during this time.  Since then it has grown and grown and now boasts over 14,000 members worldwide, some of whom travelled to attend the festival, including Eileen from the US and Ellie from Australia.  The last 3.5 years has created an incredible network of connections and friends and there has even been a wedding, yes really!  Craig and Emma met via the group and married last year.  In fact, I think I might've even mentioned them in a blog from a year ago now I think about it.
Gareth and I had a blast and loved dressing up in a wide range of outfits over the weekend.  Just love the opportunity to dress up as on a day to day basis working from home it rarely happens.  As for the FUF members though, I'm forever stunned and inspired by those who actually create their outfits from scratch – such talent!
The music and entertainment that Bev and Susie organised was amazing .. the Bhangra musicians particularly were brilliant on the Saturday night!!
We really did have a fantastic time catching up with friends and it was great meeting and making new ones too.
Not satisfied with just attending the events, and being avid parkrunners, after late nights on Thursday and Friday we managed to get up in time to pull in a tourist run at Hastings parkrun on Saturday morning.  It was a VERY warm morning so I thoroughly enjoyed heading into the sea wearing my running gear for a quick swim. We then followed that with a coffee & breakfast overlooking the sea in what was apparently the location of one of the largest outdoor swimming pools in Europe. Such a shame it fell into disrepair and was demolished. I can only but imagine how popular it would be in today's world and love of open water swimming!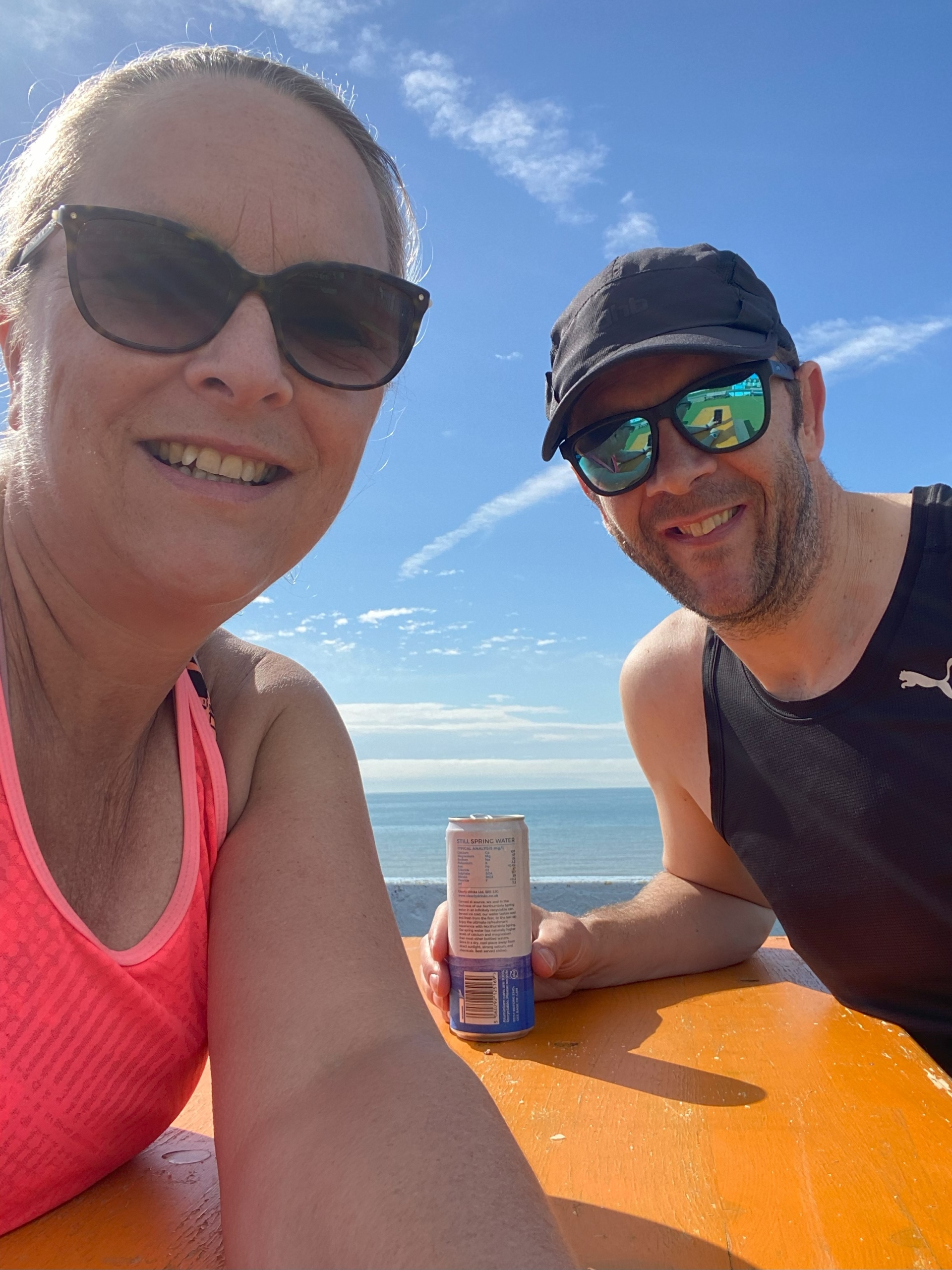 Bring back the lidos!!
We were blessed by the wonderful weather ☀️☀️☀️ and although I still feel tired after such a full on weekend it was also incredibly invigorating, energising and inspiring.
A fab combo 😎
After what's been a very challenging year it was much needed and greatly appreciated. ❤️
Being yourself, wearing what makes you happy, being around fantastic people, enjoying and celebrating life and getting into the sea … SO good for your mind, body, and soul.  In fact, your overall health!
✨✨✨Keep sparkling people it really does help make the world a far better place ✨✨✨
I would do a reflection section but as this is my first blog in a long time … which needs a blog in itself to explain, I will simply leave it as is on this occasion.