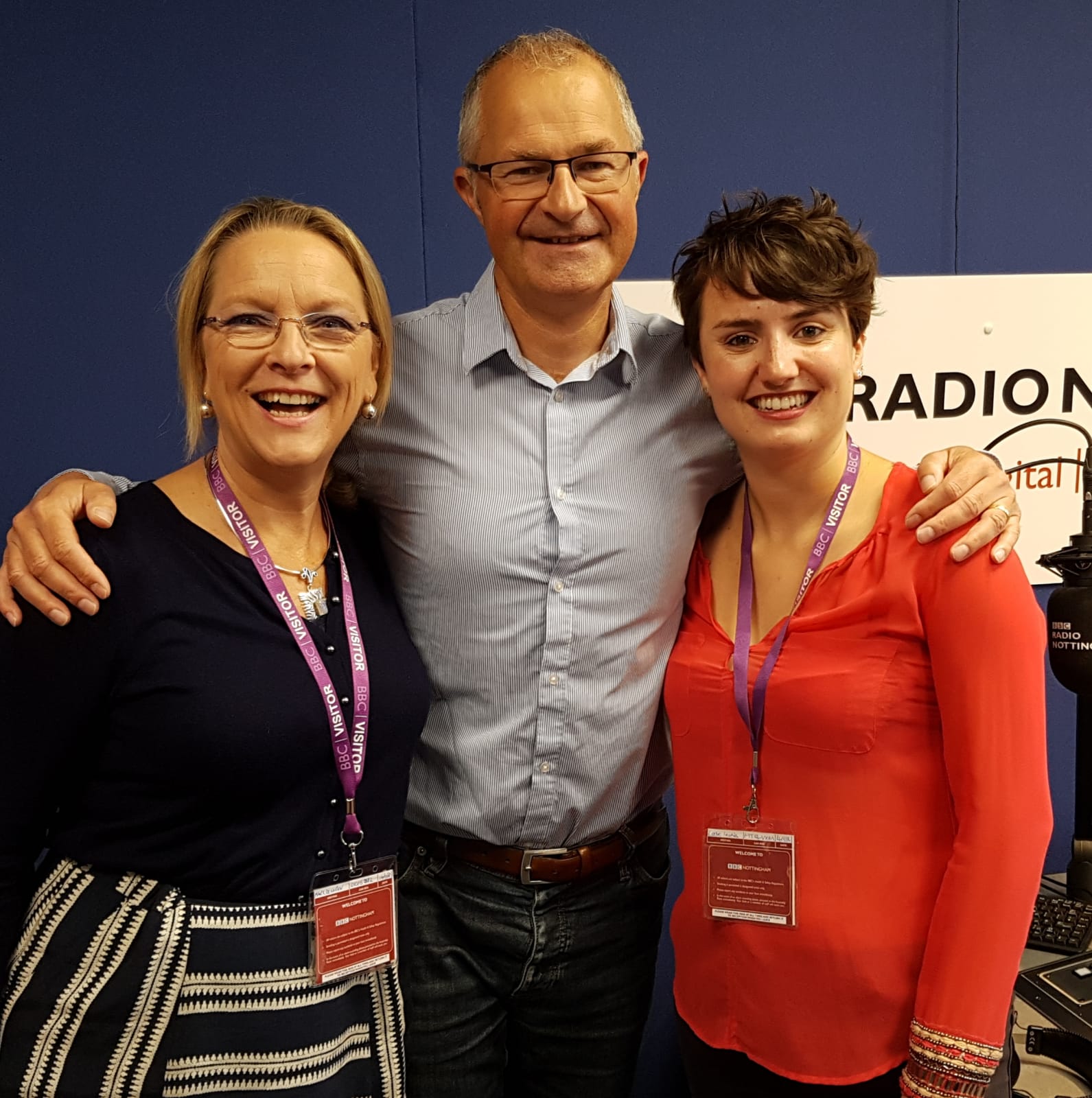 Oh, how I love being a 'Loose Lady' on Mark Dennison's show on BBC Radio Nottingham.  I've been a regular guest now for more years than I care to remember.  It's always such great fun and I just love it when I'm on the show, as it means starting my day with a shed load of upbeat energy and humour.  I'd be there every day if I could – all day!
So, what is it all about and why do I love it so much?
It's Mark's / BBC Radio Nottingham's spin on TV's 'Loose Women'.  The show lasts for an hour, and Mark invites a 'panel' of two local businesswomen to discuss current affairs and news items of interest, some of which have a serious note and others that are light-hearted.  But we make sure that the mood is always upbeat and humorous. 
Mark is a brilliant presenter.  He is warm natured and works with his guests to ensure the success of the show.  He's a true gent, with a wicked sense of humour – which is why he connects so well with his guests.  There are always two 'Loose Ladies' on with him for banter and double the fun.  And that is one element of the show that makes me love being a part of it so much – the ladies I get to meet are always interesting and fun to be with too.
Last Friday, I was on with Oliver Courtney Swift, a midwife turned fashion designer who has created a range of clothing for women to wear whilst breastfeeding in public. It's such a long time since I was in that position; it's fabulous to see the passion she has to help women and set up this kind of company. 
We had a great time getting to know each other before we went on air.  We are always asked if there are any topics we want to discuss in addition to subjects that they've already identified.  So we tend to kick back on the sofas at the side of the newsroom hub where other presenters are busy putting together their shows, off air.
Each visit is always such an interesting experience … this time I bumped into Frances Finn, a well-established presenter who I've previously shared the sofa with on Notts TV, just one of the shows she presents.  It was great to catch up and hear all about her current plans, which involve further study.  Always good to keep learning!  A couple of years ago, I bumped into Biggins (aka Christopher Biggins) on my way out. He had been a guest on Mark's show promoting the panto he was appearing in that year … "Oh no, you didn't!"
"Oh yes, I did!"
Hopefully, you're beginning to get an idea of what a fun time it is to be a 'Loose Lady'. Next time, I'll write more about the show itself.  I am booked in for Friday 7th December so tune into 103.8FM from 9am to hear my dulcet tones, and enjoy a morning of fun and laughter.  They've changed the format slightly and I'll be on with another fabulous lady between 9:30am and 10:00am.  Guaranteed to give your day a fab kick start!!