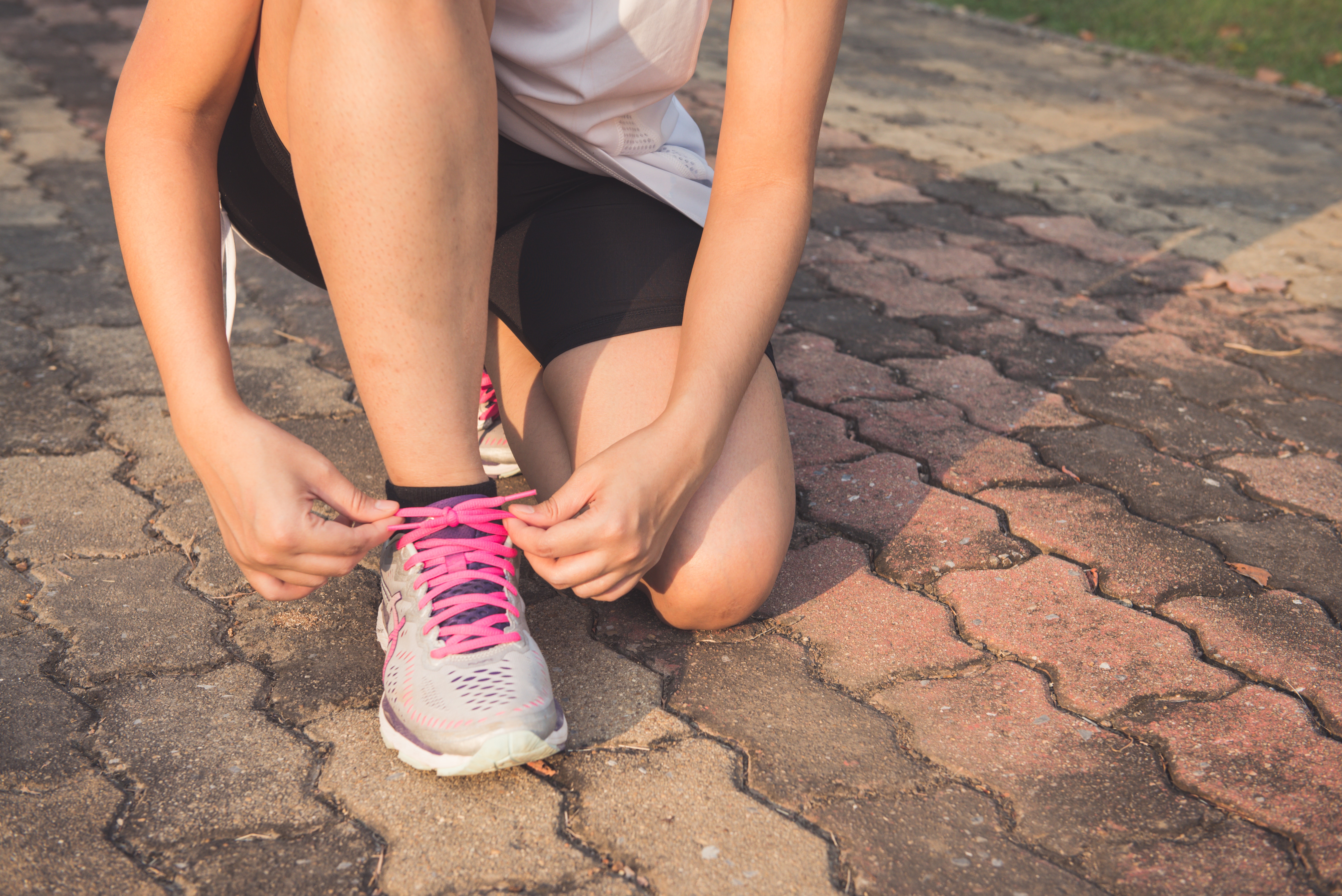 Having reflected upon what I achieved during 2018, I decided to take some time to think about the year ahead – what changes did I want to make so that it would be an easier year for me? How could I do this while remaining successful and progressive in terms of development?
My health and wellbeing are without doubt the foundation to all that I want to achieve, and I know that when I am taking care about what I put into my body and exercising regularly that I feel so much better generally. And that, in turn, generates the energy I need to achieve all the goals I seem to keep setting myself.
With this in mind, I kicked off the year by putting my running kit on and completing my first Park Run of 2019 on New Year's Day no less. I'm aiming to achieve 50 runs by the end of this year, which leaves me with 43 more to go. Yikes!
With this renewed vigour for running and my Park Run goals, I have also felt the need to update my workout wardrobe, and in doing so, I've discovered Sweaty Betty!
In fact, I recently watched this video https://vimeo.com/299422096 – an interview with Tamara and Simon Hill-Norton, the founders and creators of Sweaty Betty, the stylish women's activewear brand. They are a great husband and wife team with a fabulous approach to life; in the video, they talk about the business and give an insight into how it all came about. The underlying theme though is that Tamara had a passion for creating a brand that would empower women.
In her words:
"In 1998, it was a very bleak landscape for women's activewear; it was all very dark and boring. When I started this business, the sports industry did not talk to women. Activewear was masculine and shapeless, and I thought it was time to create clothes that made active women feel beautiful and powerful."
"We are on a mission to empower women through fitness and beyond."
The background and insight to the business is interesting and well worth watching if you're passionate about creating something, even when everyone around you tells you you're mad!
I must admit that I am a bit late to the Sweaty Betty scene – I've only just bought my first two pairs of SB leggings (a pair for yoga and a pair for running), along with a sports bra and two yoga tops. The customer service I received in-store during run up to Christmas was AMAZING! One-to-one help with trying on different styles of leggings and being fitted into a sports bra which, for once, really fits me. And wow, the leggings feel incredible. I feel that I am investing in me by spending money on myself – and the items I have feel so comfortable. I'm a convert! Yes, they're a bit pricey but well worth the investment.
Anyway, I digress … back to my plans for 2019. It's not just about running in fancy new leggings, as I have a lot of other exciting things lined up for the year ahead that don't include breaking the bank balance! Here are a few:
Starting and finishing my second book, 'Shining a Light on Students' which will be aimed at parents, carers and educators to encourage them to support the children in their lives so that they can connect with their talents and passions and follow their dreams.
Launching my first online signature coaching programme – Design Your Career and Change Your Life. If you would like some additional information, then please do get in touch.
Completing the C9 cleanse during January and losing some of the weight that crept back on during 2018 … due to a naughty penchant for the odd bottle of wine and quick fix carb-based lunches!
Fine-tuning my eating habits and creating new healthy meals that are ready in minutes.
Planning my days and weeks in advance so that I am generally more organised.
More radio and TV appearances.
Creating and launching new one-to-one coaching packages
Expanding and growing my existing businesses and investigating new opportunities and collaborations
Oops … looks like I've rather a lot planned for 2019 already! I am being mindful, however, to manage my time and not overload myself despite how the list reads!
Top tips
Have clearly defined goals for 2019, rather than resolutions, and be positive in how you write them down so that they read in the present tense.
Love life: embrace and ride through the down days (I get them too – I always find the 'festive' period hard) knowing that life is wonderful and things always get better if you take the learning and move forwards.
Embrace your friends – new and old: be around those who support and encourage you and have your back.