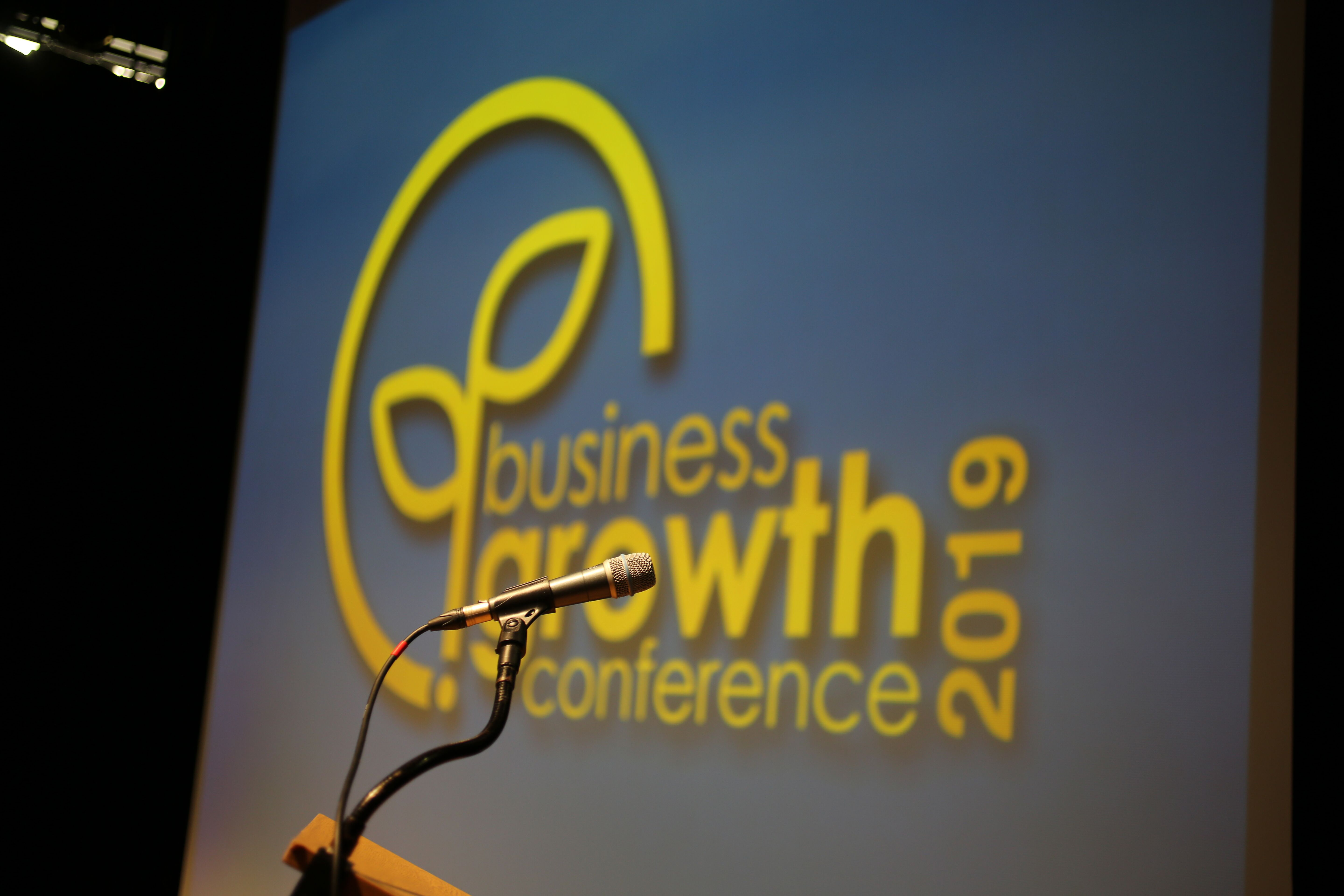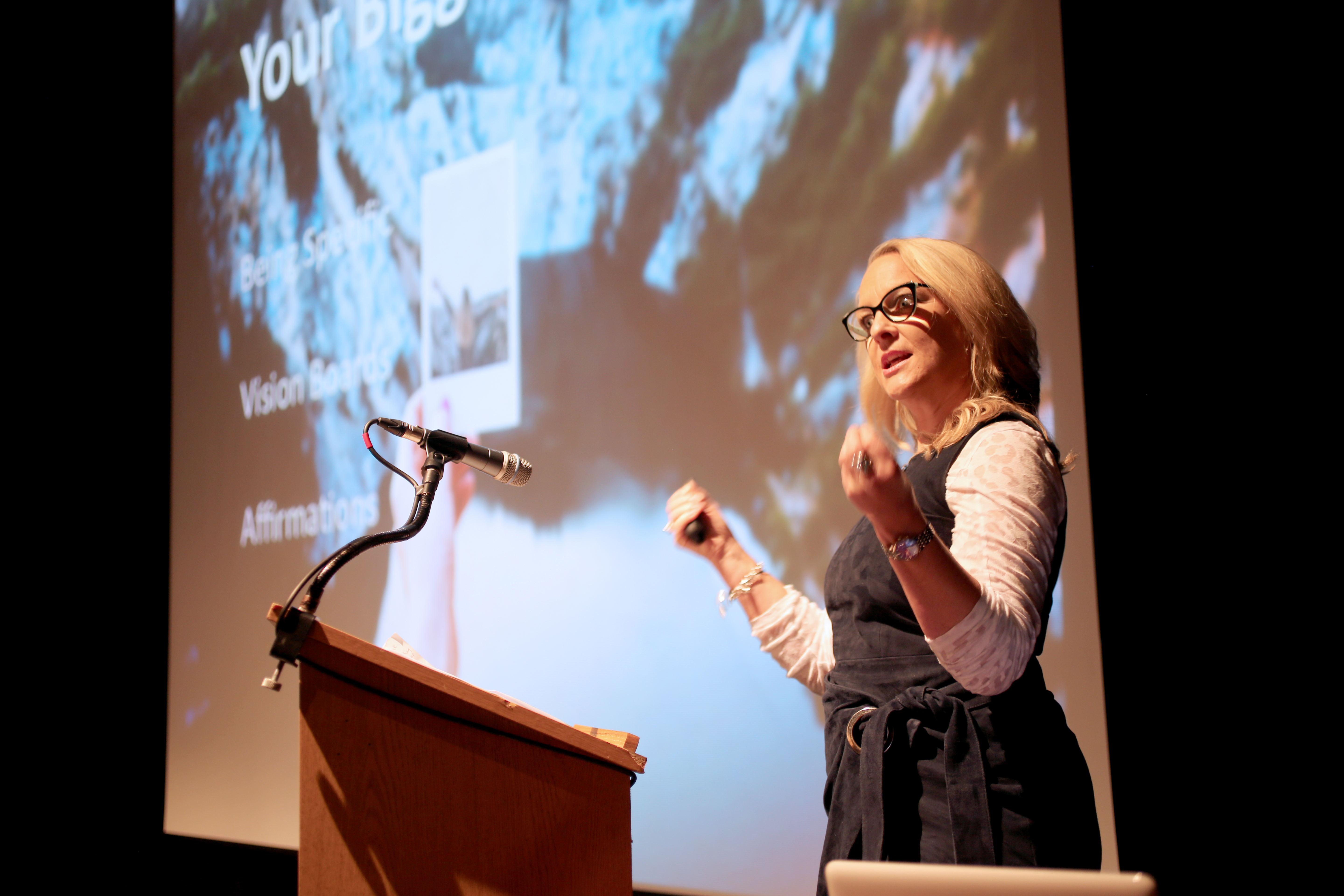 As many of your already know, I am always on the go doing something or other! As well as running my busy recruitment business, I am a coach and an author, and also enjoy public speaking. So when an opportunity to deliver a talk, presentation or workshop presents itself, I jump at it!
Earlier this year, I was contacted by Burton Small Business, an organisation that was formed in 2014 by a group of businesses who were inspired by the 'Small Business Saturday UK' movement, and wanted to promote the vision and values of the national campaign in their hometown, all year round. I was asked to deliver a talk on the topic of 'Aligning Visions with Growth' at their Business Growth Conference. The conference was held at Repton School in a newly built auditorium attached to the school – a truly amazing venue.
It was a brilliantly organised event with some fabulous speakers, including Baasit Siddiqui (of Gogglebox fame) and Joe Burns, MD of 5bi, who was only 21 when he co-founded a business that sold for more than £1million. I was therefore truly honoured to be the first to deliver my presentation and inject some of my energy into the auditorium.
My presentation was focussed on my 3 Key Steps to Aligning Visions with Growth. These elements are described in more detail in my book, Shining a Light on You – How to Manifest Your Dream Job, just with a different end in mind: http://mybook.to/shininglightyou
The 3 steps are:
Vision – an image of your business / life, and what you want it to look like / what you want to achieve
Awareness – how to tune in to opportunities as they arise
Action – what you need to do to make things happen
In short, I discussed the importance of creating a bigger picture in terms of what it is that you want to achieve; I introduced tools and techniques that can be used to help do this, i.e. future pacing to visualise what the bigger picture looks like, what it feels like, who you are with, what you are doing, and where you are doing it. I also covered and encouraged the use of vision boards which are a great way to physically and visually display your plans, thoughts and ideals surrounding that vision / bigger picture.
Once that bigger picture is in place, I highlighted how important it is to be aware of the opportunities as they arise, as they could do so in all shapes and sizes, and even via random conversations with new and old contacts. I mentioned the importance of being aware of the words that you use and your behaviour, as what you generate and put out there, you attract back to you in abundance. This led me to talk about the Law of Attraction. Essentially, this is a universal law that dictates that whatever you put out to the universe, you will attract back; in short, be careful what you wish for and what requests you put out there, as they may well manifest in a way you weren't expecting!
I also covered being aware of and listening to your intuition – that gut instinct that guides you, the supportive inner voice rather than the monkey chatter!
The final point focussed on taking action. However much you create a bigger picture, and have goals and know what you want to achieve, if you don't take action / react to the opportunities that present themselves to you, nothing will change.
My favourite quote is one by Rob Moore in his book Life Leverage:
"The Law of Attraction without action is a distraction."
This is so true; nothing will change if you don't take the plunge, make decisions, follow your instinct and do things differently. So go for it, and if it doesn't work, take the learning and keep going!
I loved delivering this presentation, as the subject matter is something I am so passionate about. I just love supporting and encouraging those around me to tap into their talents and passions, and realise their full potential and ultimately their purpose in life.
I was thrilled to receive such positive feedback afterwards, not only from the delegates, but also from the other speakers during the refreshment / networking breaks, and hear how my 3 Key Steps to Aligning Visions with Growth had resonated with them.
Top tips:
Plan ahead / give yourself plenty of time for meetings, interviews and appointments – in fact, in all areas of your life!
Have a bigger picture in mind if you want to achieve goals – aim bigger!
Be mindful of your words, thoughts and actions – they will have an impact on your life
Take action – nothing happens if you sit doing nothing!