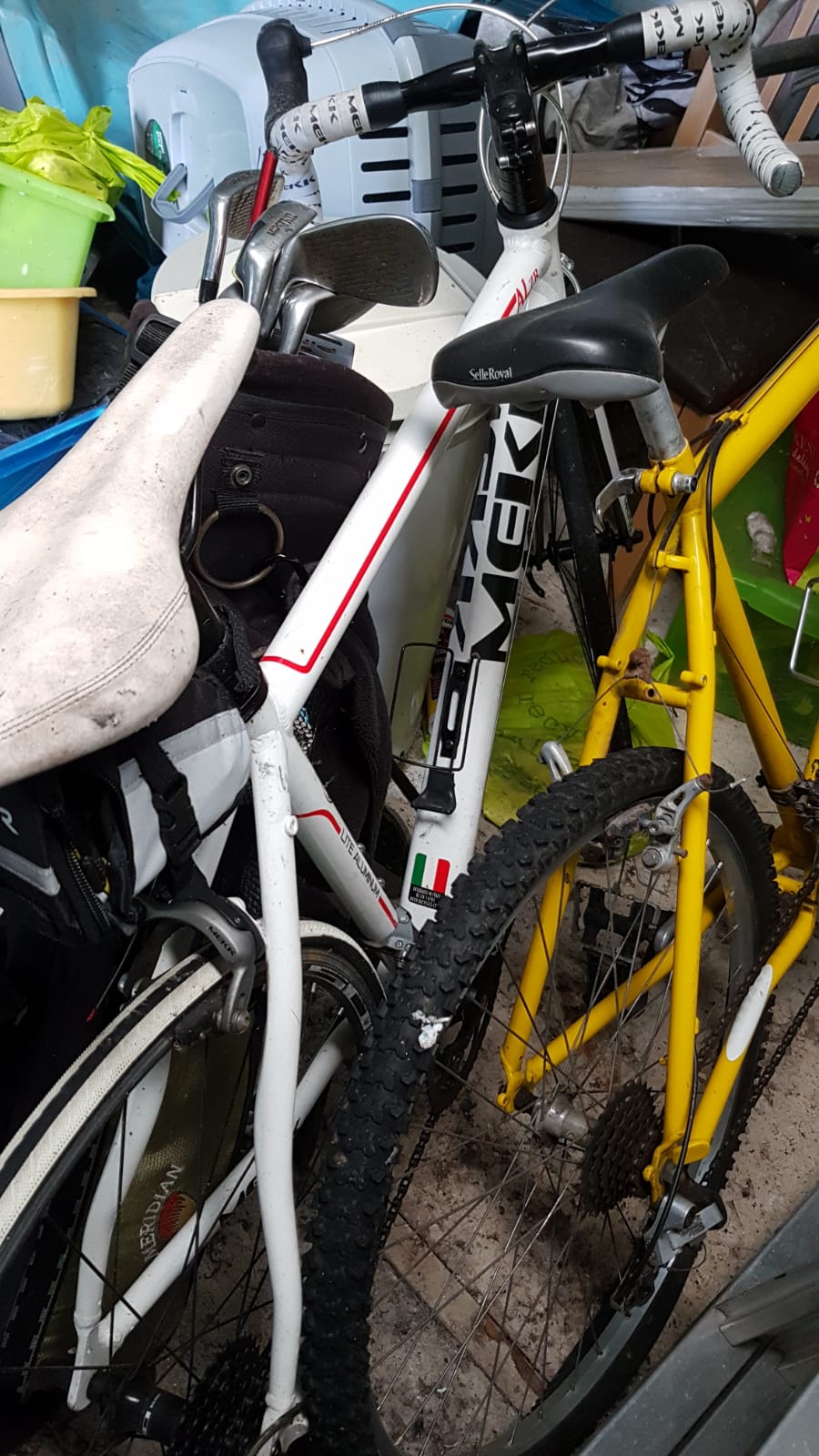 I'll be upfront and honest; so far, I've found this enforced lockdown time liberating and exciting. The main reason for this is that I also run a successful recruitment business, which takes up a lot of my time. But this is no longer the case – aside from dealing with outstanding queries, and bits and pieces of admin, there is absolutely nothing happening in my area of recruitment right now! As such, this has created a huge amount of time for me to explore other things.
When we went into lockdown, I could have gone into meltdown mode. Well, I did momentarily in mid-March when the reality of what lay ahead hit home, resulting in me reaching for the wine rather than going out for my planned run. Of course, this made me feel worse. The following day, I realised that Plans A, B and C had all flown out of the window, and what I was missing was a format and 'bigger picture' to work towards.
We're all in this together and we're all finding new ways of working right now, whether that is working remotely with a house full of children; in total isolation; in furlough or redundancy, or quite simply staying at home due to health and/or age issues. We have all had to change instantaneously in one way or another. And for all of us, it brings challenges in different guises and, in reality, an awful lot of learning opportunities – even down to how resourceful we can be when we need to be.
With my sorrows suitably drowned, I pivoted and realised that I needed a framework, some structure to understand what I could be doing, and what I needed to do next. There then came lots of calls to clients to understand what was happening within their businesses so that I knew where I needed to focus my energies. I also had conversations with friends and contacts to offer support and connectivity through which new levels of collaboration are now arising.
Whilst doing all of the above, I realised very quickly that it was the ideal opportunity to put together the online coaching programmes that I have been attempting to create for the last 18 months to 2 years. So that is what I am working right now, in addition to adjusting and resetting my current coaching programmes.
Since putting this focus into place, it has driven and motivated me even more into being creative and communicative, watching online webinars, and essentially feeding my brain with all sorts of new information. I've been busy recording live feed on various Facebook pages, which in turn has brought about further collaborations. This is all fabulous, and I have ongoing and ever-growing To Do lists with a wide range of tasks to keep me busy. (At the time of writing, I have around 3 flip chart pages worth!)
Added to all this creativity, communication and collaboration, I have upped my exercise, by running almost daily; my yoga class is now online, and I have plans to get my road bike out of the garage, dust it down, pump up the tyres and see if I can still ride with cleats! And whilst I have been busy embracing this exciting time of change, so have so many others in my network, which means that fantastic new opportunities will develop, evolve and take the place of what has gone before, as life will not return to the old normal, I'm pretty sure of that.
However, this massive immersion in change and creation has suddenly had an impact on my energy levels. I am always full of energy, but this huge surge of increased activity suddenly hit me, and my levels dropped, and put me well below par. I knew that my energy had dipped when I overslept, even after going to bed earlier the night before; I skipped my run (no I didn't skip instead of running, although I have bought a skipping rope!) and allowed myself instead to get up late, and took a more leisurely approach to getting ready for work. I had two online events to attend, both at the same time, so I obviously needed to choose one, but instead I chose neither.
When this happens, I know that I need to listen to my body and just stop. So that's what I did – well, I took my foot off the accelerator pedal; after all, it looks as though we are in this situation for some weeks to come, so I can pace myself accordingly!
I think it's awesome that we have all done our bit to adapt and pivot, and be resourceful. However, I think with all that is going on, we do still need to be kind to ourselves and accept that we can't do everything, and we can still say no to (virtual) invitations and events too. We have been inundated with so many amazing online offers, freebies, webinars, networking and communication opportunities – from Joe Wicks doing his free PE session every day, to 30 days free online access to Davina McCall's 'Own Your Own Goals', to Watch Party apps, to being able to connect with friends, colleagues and loved ones via Facetime, Zoom, Skype, WhatsApp, etc – we have never been so connected. I love it, but it can be tiring keeping up with all the change and new opportunities. And that is why I have given myself permission to say no to events if I am not feeling up to it.
It's okay not to do everything
It's okay to want some time to yourself, and not feel obliged to hang out all the time
It's oaky to say no
It's okay not to exercise like a pro every day, just because it's your only permitted time out
It's okay to just be
As we head into the coming weeks/months of further uncertainty, we will all be continuously adjusting. Every day will be different. We are now navigating our new path. We need to be kind to ourselves and accept that we are doing our best.
Top tips
Give yourself some quiet time – even if it is just 5 minutes
Recognise that we are all in it together, and you are doing great with where you are at right now
If change is afoot, take time to make those changes in bite-sized, manageable chunks
Recognise your achievements
Appreciate and be grateful for what you have right now
Embrace this time and go with the flow