PLEASE DON'T COME!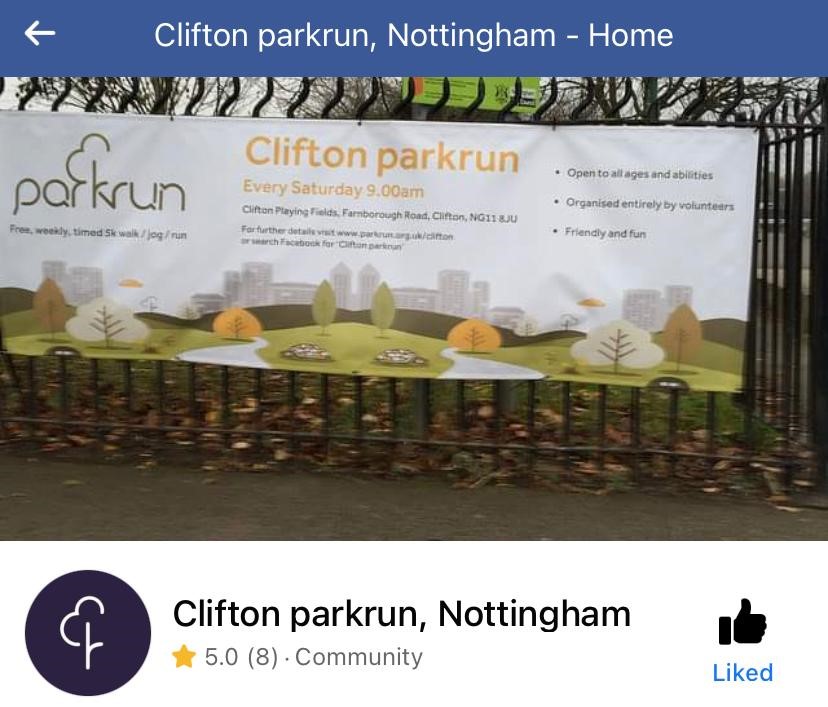 What?
PLEASE DON'T COME – WE ARE CANCELLED was the title of the email I received at 8am on Saturday morning, just as Gareth and I, already wrapped up in our layers in readiness for the cold, were glugging down the dregs of a second mug of coffee. We had got up early to volunteer at the Clifton parkrun on Saturday 8th January.  And then, at the eleventh hour, it was cancelled.
Or was it?  The email still contained the following:
Dear Sarah
Thank you for volunteering to help at Clifton parkrun on 08/01/2022.
This was somewhat confusing, although Gareth pointed out that this had been left at the bottom of the email informing me of the cancellation. After double-checking their Facebook page, this was indeed the case.
It was definitely cancelled.
The weather the night before had been treacherous.  We knew that, as we'd been out for a 2-mile round trip on foot to hand-deliver a birthday card.  We were slipping on the ice even wearing running trainers.  The weather wasn't as bad the following morning, however, the ground was apparently too slippery as this parkrun location is mainly trail based.  So yes, it was cancelled.
Bugger! (Excuse the language, but this is how I felt!)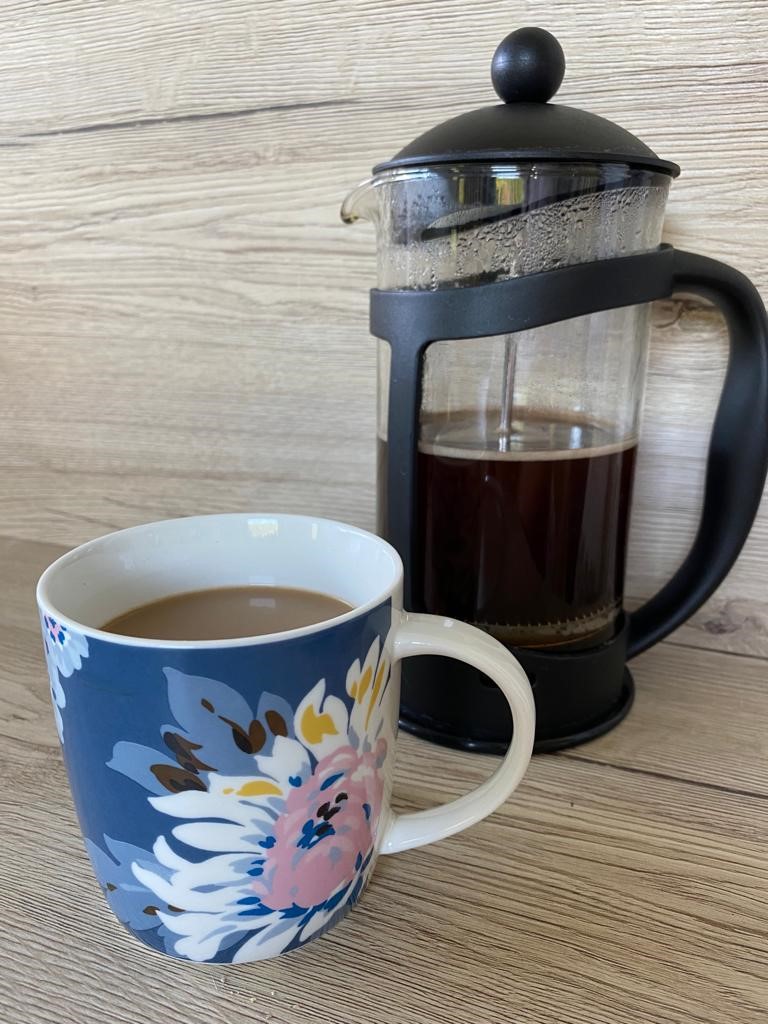 I was, however, determined not to waste our early start.  We were up, dressed, breakfasted with two mugs of coffee, and a hot water with lemon, ginger, and apple cider vinegar (with the mother) inside of us, so we were ready for anything, and I for one didn't want to lose it down the worm hole of scrolling through Facebook.  Which can all too easily happen!
With that, we set about sorting two bedrooms that have become dumping grounds in recent months; we'd not had chance to fully sort the rooms out after my son moved out in July last year.  To be fair though, I didn't feel that it was entirely appropriate to go in, all guns blazing, and turn his old bedroom into something else the moment he exited the nest; I didn't want it to look as though he'd never been there, but then suddenly over 6 months had passed, and I still hadn't done anything! So, we finally turned our attention to it on Saturday.
One of the rooms in question has served many purposes over the years – a former home office for me, a stock room for my son's clothing brand www.honestskateboards.co.uk, and, at one time, an actual bedroom!
Saturday was definitely the day though to get started on sorting this room though; the weather was dreadful, 4 degrees, cold and wet, with thick grey clouds all day.  Perfect for this type of work, which is actually very therapeutic!
We sorted through clothes and bedding, which we took to the charity shop.  With a bit of acrobatic body morphing and a pair of long handled kitchen pincers, I was also able to retrieve stuff that had fallen to the bottom of a chest of drawers that was preventing the bottom drawer from closing – hey presto, I found a lingerie brochure from 2009!
We took apart a table / desk that was no longer required and made plans for what to do with an old single bed that had been passed on from my parents.  It turned out to be A LOT older that I realised and clearly owed none of us anything!
Thanks to the sorting, we have been able to make better use of the storage that was in the room. The space is now on its way to becoming a room for recording podcast episodes and YouTube videos, which will save me so much time in the long run.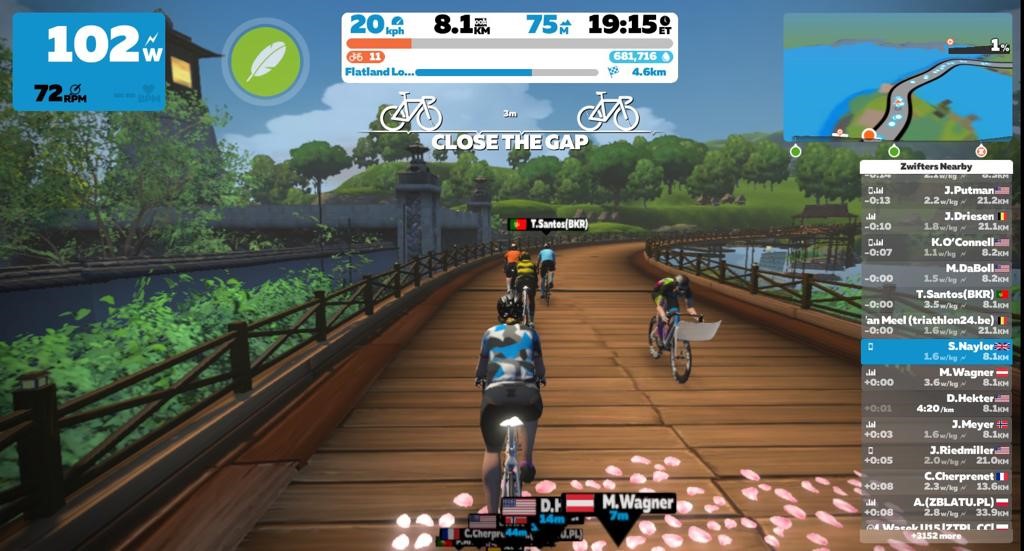 As for the other room, we still need to do more with that, but we plan to set up our turbo trainers in there, meaning we can just go in and jump on our bikes, connect to Zwift and have an exercise session on our bikes without needing to set everything up.
We most definitely made the most of the time that was opened up to us after the parkrun was cancelled.
Observations and Learning
It's important to roll with the changes, go with the flow, and adapt.
When plans change, grab the opportunities they present to do other stuff instead.
Moving furniture, clearing, and organising cupboards and drawers is very therapeutic.
Taking unwanted clothing and bric-a-brac to the charity shop is a great way of recycling stuff you no longer require or have a use for anymore.
Beware of the temptation to come away with other stuff from the aforementioned charity shop!
Maximising your time feels great!
Creating space to use productively and in a time-saving way will pay dividends in the weeks and months to come.
I no longer have, or could fit into if I still had, the lingerie I bought from that brochure I discovered!
I may be able to fit into the lingerie with more time spent on the turbo trainer!
I truly believe that everything happens for a reason, and that everything is working out wonderfully.