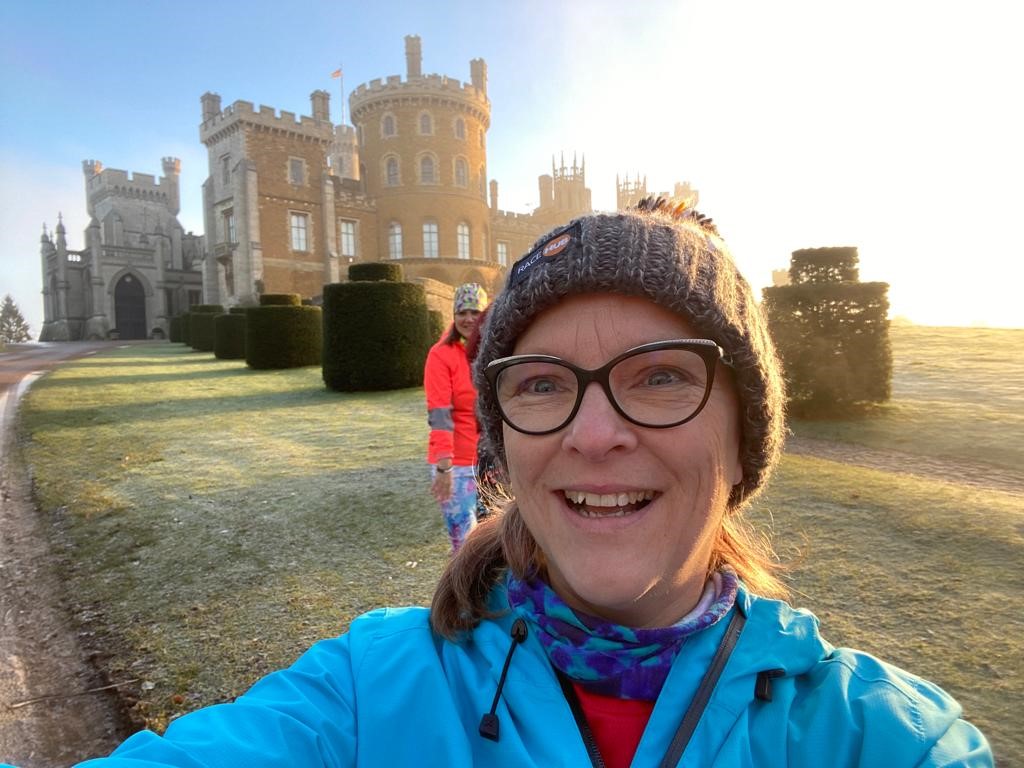 A misty, magical morning – and a Disney castle!
Wow! What an amazing way to start the weekend!  If you are regular reader, I am sure you have heard me say this before!  I do seem to be enjoying a run of memorable early morning experiences of late – and this past weekend was no different!
Saturday morning is usually parkrun morning for me, and if you read my posts on a regular basis, or follow me on social media, you'll know that I LOVE my parkrun.
I'm not the fastest, I never will be – in fact, I seem to be going slower at the moment; however, I have had to take it easy of late as I have had bad shin splints and plantar fasciitis due to changing my running style.  For the better. I was a 'heel striker' and needed to run on the front of my foot. As such, I have been using different muscle groups for the first time ever, and clearly they weren't happy. I have, however, been listening to my body and resting it.  Last Saturday was my first parkrun since Christmas Day!
And what a parkrun it turned out to be too!
It was the inaugural Belvoir Castle parkrun.
Gareth and I had been planning to run near Leicester, but when we suddenly discovered that the Belvoir Castle parkrun was on, we changed our plans and made arrangements with friends to join them at the inaugural Belvoir Castle parkrun.
It was VERY foggy at 7am on Saturday morning (we needed to be up early as we were collecting our friend, Rob, en route) and we did wonder whether it might be cancelled.
Thankfully not. Belvoir Castle, for those of you who are unaware, is located in Lincolnshire, on the border of Nottinghamshire, not far from Grantham https://www.belvoircastle.com/ – the grounds are spectacular.  As is the view from the castle, which sits high up on a hill looking out across a very flat landscape.
I love the approach to Belvoir Castle –it majestically appears high up on the horizon and, to me, looks like the silhouette of the Disney Castle.  Well, maybe that's just me – you'll have to visit and see for yourself!
However, on Saturday morning, the castle couldn't be seen on the approach due to the fog, but the sun was high in the sky trying to burn through the icy cold morning mist / fog.  I forget to mention, it was minus 2 degrees as we got into my car.  A VERY cold morning!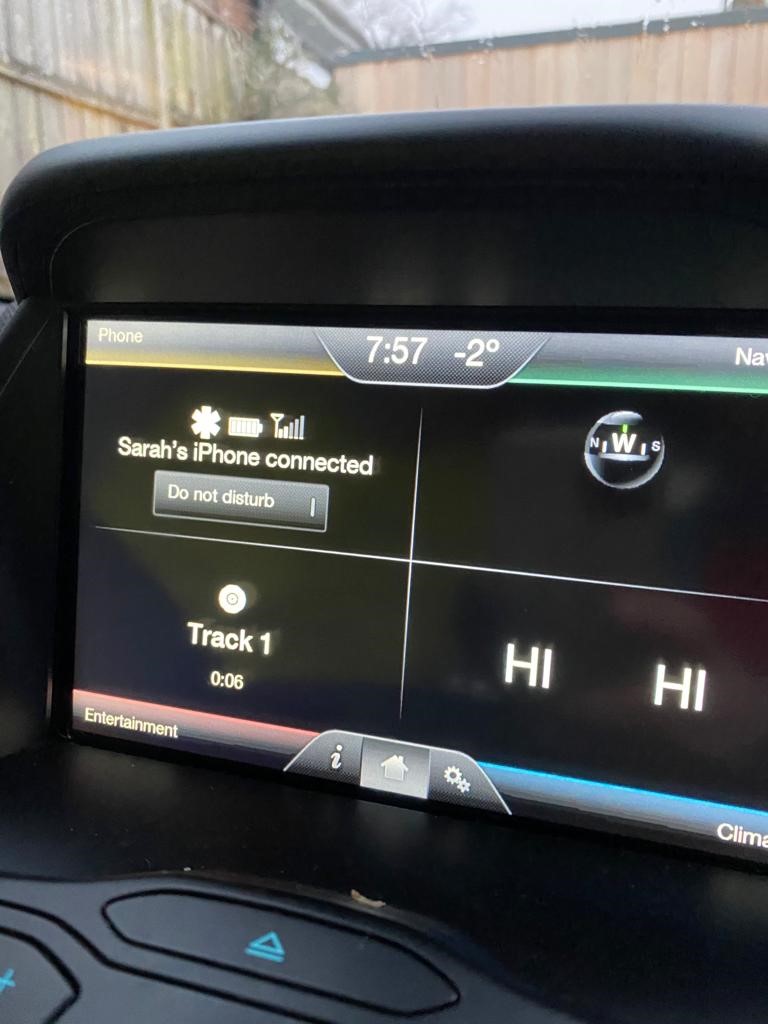 The sun burning through the sky was mystical and magical, and beautiful against the whiteness of the heavy frost. We stopped several times to take photos on the way there. It's on mornings like this one that I always wish that I had a proper camera with me, not just my mobile phone.  Not that I was taking the photos, Gareth leant out of the window to take them!
Spending time to take in the beauty of the morning and allowing it to absorb into your very being is wonderful.
We eventually arrived at the car park in front of the castle and were taken aback at how many people were there already. We even saw the pink ladies and t-birds!  (If you are wondering, it's a reference Grease the movie staring John Travolta and Olivia Newton John.)
Following the obligatory briefing, we walked up a VERY steep hill to the start in front of the castle itself.  We ran for around a mile downhill until we reached the bridge that crossed the lake.
Oh wow!  It was absolutely stunning … breath-taking in fact. Trying to take in the beauty made me want to stop and take photos (although I resisted as I thought I wouldn't be able to get going again!)  and it was a good job I didn't as we then had a half mile run uphill … argh, with a hairpin turn at the top that meant, as we were running uphill, those on their way back were now passing us downhill on their way back.  That was tough!
The cold air, the hills, my first parkun in 3 weeks.  But it was fantastic!  Jess, my friend, who can run faster than me, ran with me and kept me going.  I have to admit to making far more stops to catch my breath than usual and the last mile was pretty much a long slow slog uphill to a steeper last section to finish.
It was tough.
It was cold.
It was hilly.
I found it hard work, but I LOVED it none the less.
Did I mention the scenery and the location?!  It's stunning at the best of times, but on a bright, cold, frosty morning, it was truly mystical and magical.  And then, of course, seeing and catching up with our friends with a coffee and cake post-run at Cafe Allez, located at the bottom of the castle near the car park. Perfect.
Oh, and I forgot to mention that Gareth was one of those legging it down the hill as Jess and I were still running up it – he was a couple of minutes behind Jess's husband, Steve, who flew in and finished 10th.  Gareth placed a very creditable 26th; I was 219th!
Despite it being a tough one, I want to do it again.  Soon.
The takeaways:
Breathe into the morning – absorb the beauty around you.
Feel alive – get out into nature.
Embrace the elements, whatever the temperature – dress accordingly though!
Spend time really looking at the scenery around you. Stop, look, admire and absorb the essence of all that you see .. it is everywhere if you stop to look at the detail.  Even the leaf of a plant in the house – look at the detail.  Examine it and take in the complexities and beauty.
Take part in your local parkrun – you don't need to run, you can walk the 3 mile route too.
Become a parkrun tourist https://www.parkrun.org.uk/ – there are SO many locations across the UK and the globe now too.
If you want to try the Belvoir parkrun, you can sign up here: https://www.parkrun.org.uk/belvoircastle/
Meet up with friends – catch up over a coffee and a cake!
Get involved in activities with friends.
It's about taking part, not finishing first – well, that's my take anyway!
Love life.
See the magic around you.
Seize the moment – carpe diem!
Visit Belvoir Castle – there are some lovely shops there that you can visit without having to go into the castle grounds.
Above all – do what you enjoy doing, make the most of your time, and see the beauty in your surrounding areas, connect with friends, and have fun.
What you put out, you get back!
Lots of love
Sarah xx