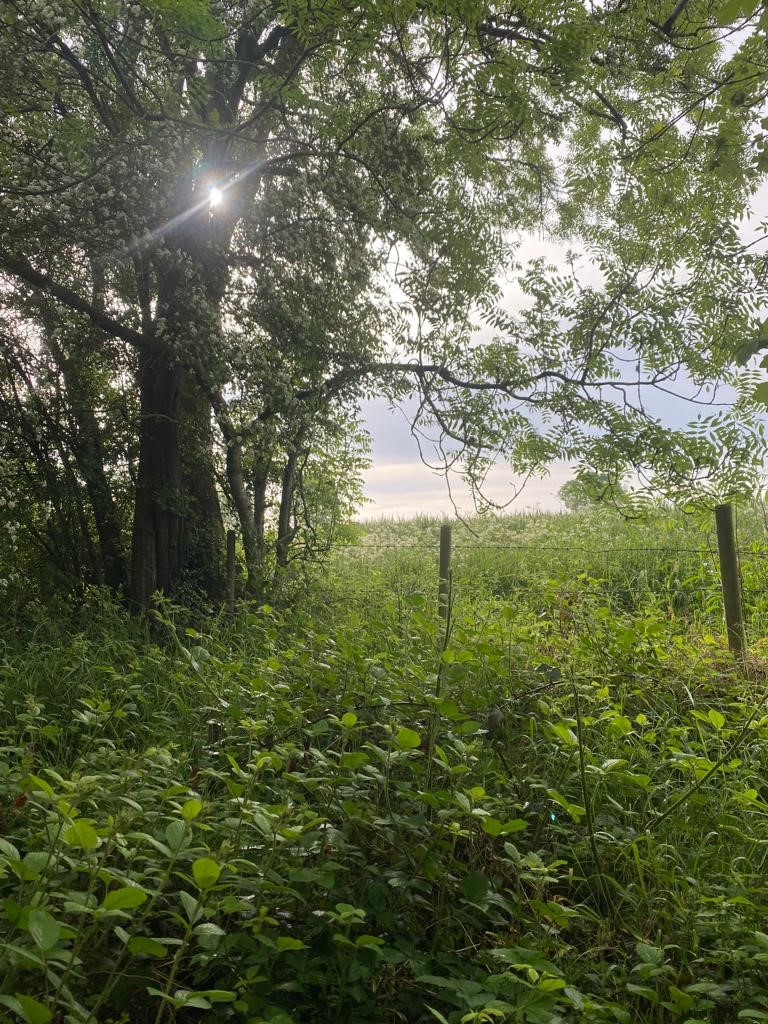 The POWER of NO!
No, I'm not going to do it!
That was my decision on Saturday afternoon about The Clawson 10K that I'd signed up to run several weeks ago. A trail run race across the beautiful Leicestershire countryside.
Gareth had booked places for both of us, and I had thought that we were going to run it together until he decided that he really wanted to go all out and have a good run himself.  Which is okay, of course, and I would always encourage him to do so.  The way I was going to experience the day changed for me though.  My usual lagging at the back (I am okay with that, I am aways in the bottom quarter for parkrun) after a full-on week just suddenly lost its appeal.
Gareth's decision actually helped me make the right decision for myself.
It had been an intense week, which had included a 2 x 4-mile trail runs, a kettlebell session, and a parkrun on top of a couple of 10-hour workdays, and then post parkrun household chores before visiting my dad in his new care/nursing home with my mum.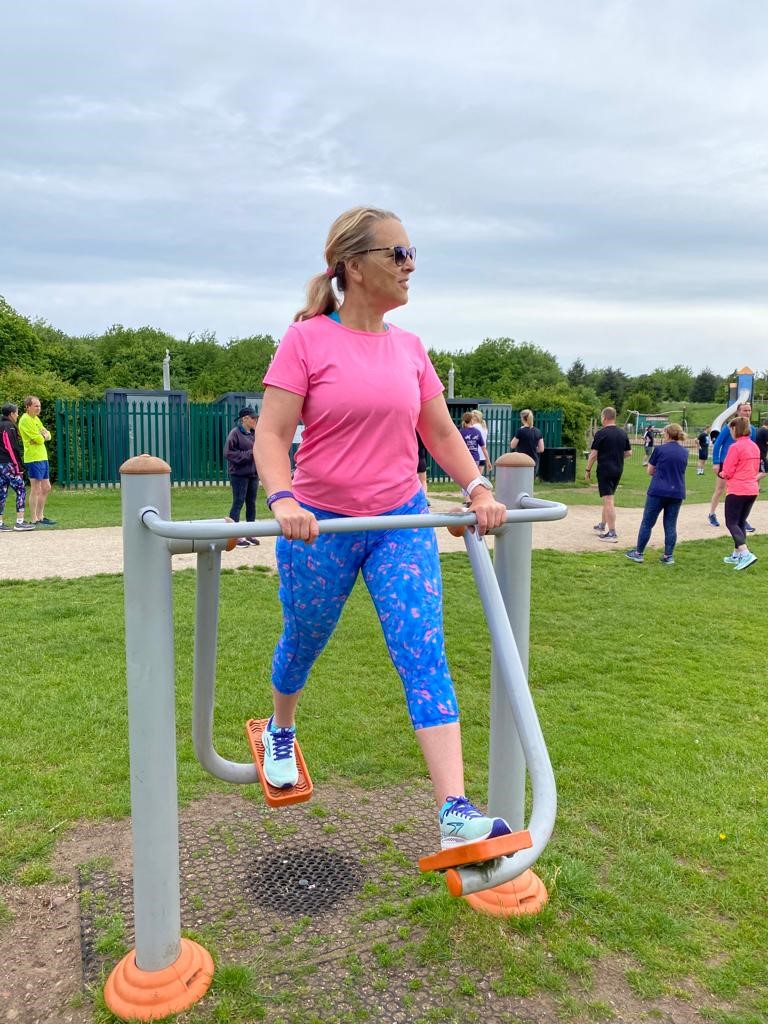 That evening I was also planning record a podcast (it's a fab episode, by the way, so please do follow / subscribe now to https://bit.ly/Harnessing_Happiness  to make sure you don't miss this episode, as well as a wide range of amazing guest episodes, and my short upbeat 'Happy Clappy' soundbites) and catch up with friends.
I was already exhausted and the thought of not being able to stop until Sunday afternoon was too much.  To be honest, I felt hemmed in by my own activities.
I needed to stop.
Everything happens for a reason and Gareth's decision to run the 10K as a race on his own, and not with me at the back, gave me the opportunity in many ways to say 'No, I'm not doing it'.  I would have made the decision anyway, but I don't like to let people down so with him changing the goal posts slightly, it made that decision a little easier as I wasn't going to be letting him down by making the decision not to run.
Listening to what your body is telling you is so important.
I'm all up for challenges but sometimes you do have to know when to say 'no' and that is okay too – it really is!
If you've been watching 'Freeze the Fear' with Wim Hof, you'll know how empowering Patrice Evra found saying, 'No, I'm not doing it' to swimming under sheet ice!
Here's the link for more information about the show and contestants: https://www.radiotimes.com/tv/entertainment/reality-tv/freeze-the-fear-wim-hof-cast/
When I left my ex-husband 17 years ago, at the end of a 20-year relationship, I had no life.  I'm not over-dramatising anything here; I didn't. I left my life behind completely.
Thinking back now, I wonder how I did it, but I did!
I was encouraged to say 'yes' to all invitations and opportunities and, in doing so, rebuilt my life.
It's been a journey, that's for sure, but now I'm in the position of being able to make empowered choices.  And that includes saying 'No' to opportunities and experiences, and all nature of other things.
Taking some time out to read my book (Between the Stops by Sandi Toksvig), chilling and meditating in the garden on Sunday morning in the sun was exactly what I needed to do.
❤️ I would encourage you all to listen to your body and that supportive voice within, the one that wants what's best for your well-being, and to take notice. ❤️
How do you feel about making decisions and saying yes or no to the situations you find yourself in?
If you need any assistance with that all-important journey through life – personally, professionally, or spiritually – then please do get in touch and let's have a chat.
Coaching clients though all the twists and turns, and helping them achieve their dreams, their goals and/or transforming their lives is what I love doing and, without wishing to blow my own trumpet too much, is what I am great at, and here to do!
Everything is possible! 🤩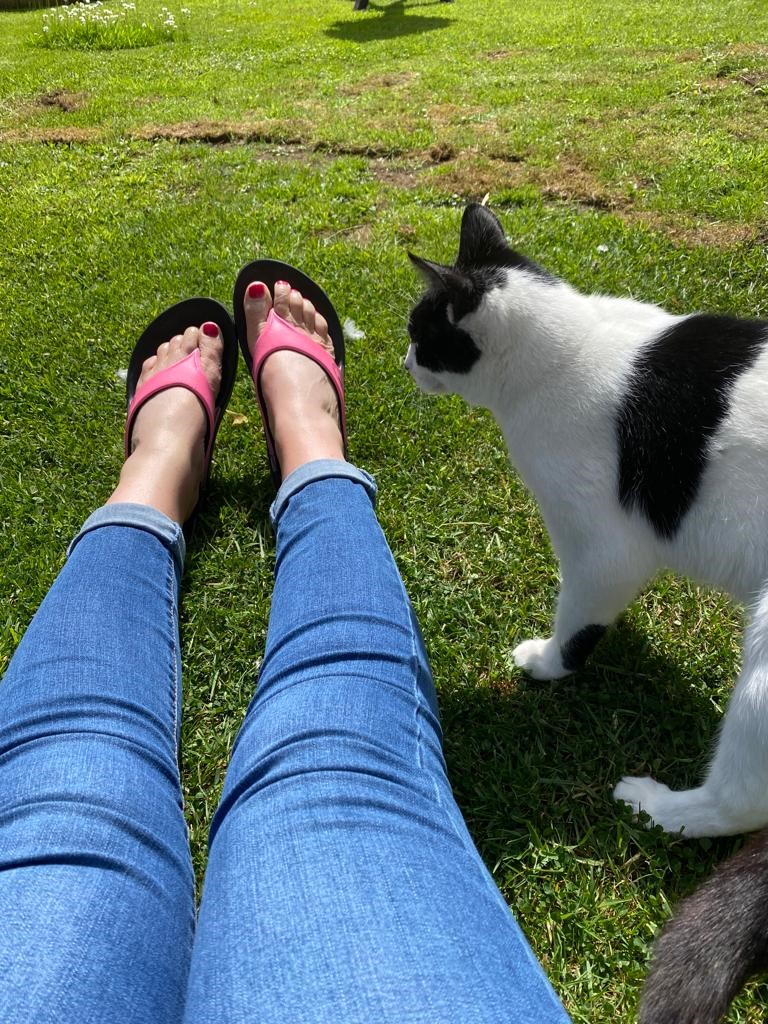 In reflection:
Saying 'no' is empowering and is so important for your well-being.
Saying 'yes' to experiences when you want to change your life is also fantastic.
Your well-being has to be your priority – if you're running on empty, you can't help others.
The world won't end if you say 'no'.
If others get upset by your decisions to change plans based on you looking after yourself, that's their stuff to work out.
Gareth came 36th out of a field of 196 runners – hurrah! It was the first race he has done in a long time and his sense of achievement has done him the power of good!
I created a post on LinkedIn on this topic, and thought I would share some of the comments people made:
"Such a brilliant message. Far too much is made of 'keeping going' in the wrong situations."
"Nice sentiments, sometimes you gotta do what's right for you…"
"It's so important to listen to, and act on, our innate 'yes' and 'no' in order to stay healthy and in alignment with our own values."