A rainbow of celebrations – not only red, white and blue! 🌈🌈🌈
I set an intention a few weeks ago to meet my Harnessing Happiness podcast guests in real life, and it's all coming to fruition. On Saturday, I met up with Helen and Claire – and their episode hasn't even been released yet!
Gareth and I were visiting friends in Gargrave last week and, as Helen and Claire happen to live en route, I asked if they'd be about as we headed back home. They were, and the rest is history, as they say; we spent a fab couple of hours chatting in real life – hurrah!
We had chatted previously via Zoom, but there is nothing quite like meeting people and making friends in real life.
Helen and Claire are an incredible couple, in fact there is so much to be said about them, but I will let you to listen to the podcast episode to find out more: https://podcasts.apple.com/us/podcast/068-becoming-claire-aka-a-transformational-story/id1587903319?i=1000565446282
I'm so passionate about encouraging people to align with their true selves, connect with their talents and passions, and I love supporting all who do just that in whatever guise that may be, personally or professionally; it's empowering and it's what makes you happy.
That happiness is what radiates outwardly and it's what you then receive by return.
Love yourself, love life, be happy – that's all I wish for all of you. ❤️❤️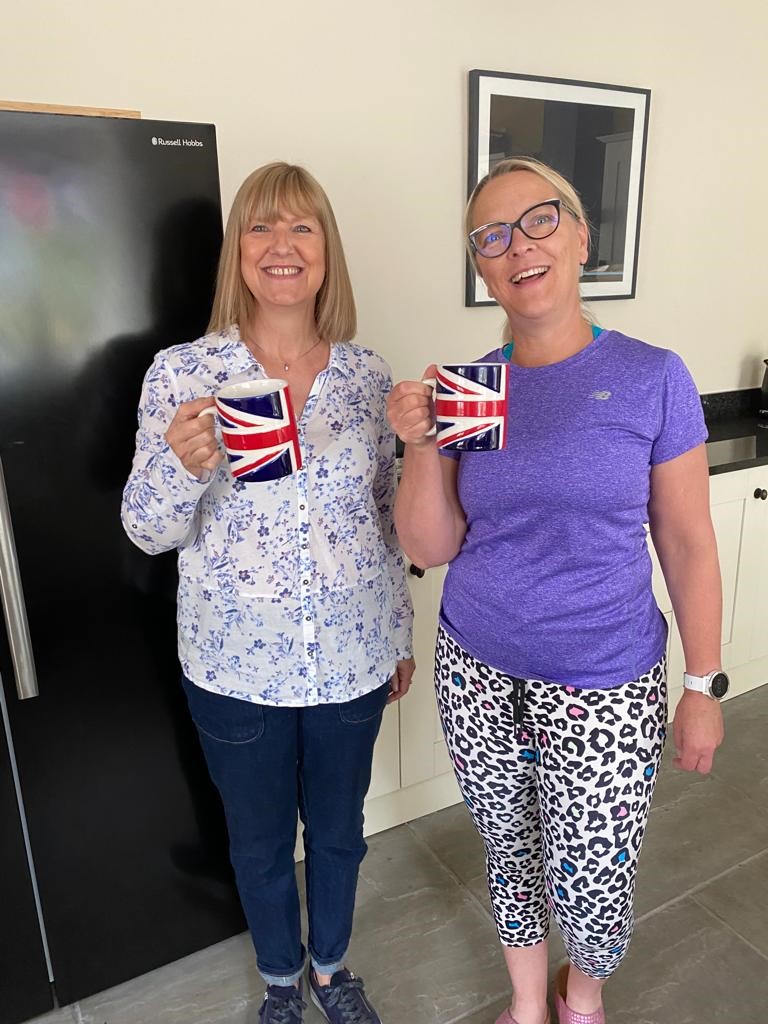 As already mentioned, Gareth and I were visiting friends, Diane and Paul, who moved up to Yorkshire last year.  We've already visited once since they moved, but they'd invited us up again (I think it might be something to do with Gareth's marvellous foot massages!) and given us the opportunity to stay on for an extra night whilst they headed to London to see the ABBA Voyage Tour – you know, the one where they are performing as holograms. (I can't wait to hear all about it!)
Do you ever reflect on how you met certain people in your life?  I know I do on a regular basis and these days, I am really mindful to connect with and surround myself with like-minded people who have the same values and passions for life, love and happiness.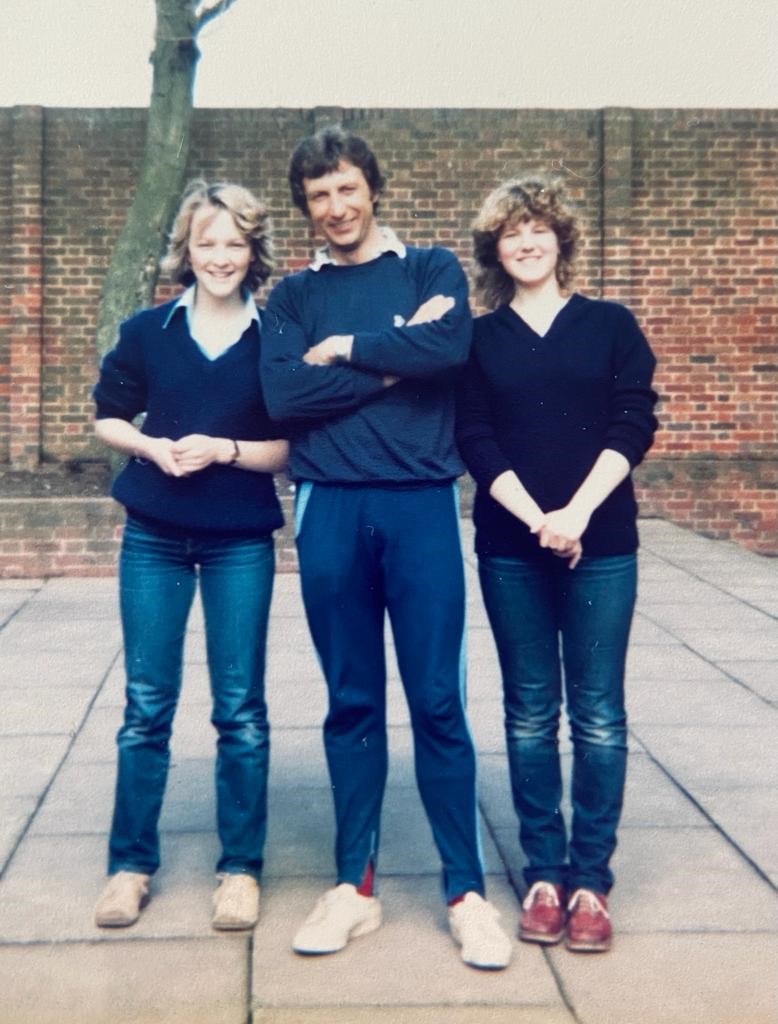 I started school with Diane when we were 5 years old.  Due to catchment areas, we went to different primary / junior schools, but ended up in the same class for 5 years when we started secondary education.  Much time was spent in Diane's bedroom playing her vinyl LPs and singing away to Meat Loaf, amongst other artists.  Diane can sing.  I can't!
We've kept in touch over the years, both have been married and divorced.  Both of us have one son, Diane's son Josh is 30 and now lives in Thailand, and my son Fred is 23 and lives locally. Diane has been remarried for several years now; I've been with my partner Gareth for a couple of years.  We all get on really well together and had a great time at the weekend, catching up and enjoying a rather tasty curry at their local curry house (nom, nom)!
Before heading off to see Helen and Claire, we kick-started Saturday with the Skipton parkrun. OMG, it was hilly – and 4 laps to boot. The person who finished first broke the course record by 4 seconds, coming in at 15:47 … for a 5K run! Wow! That was 20 minutes faster than my time.
It's not about the speed though, it's about the taking part.  And honestly, that is so true with parkrun.  For those of you who read my blog posts on a regular basis, you will know how much I love the parkrun and how inclusive it is.  As usual, I finished in the bottom quarter of runners / participants (you can walk the course too) and Gareth finished in the top quarter.  He then ran my last lap with me.
Once I'd recovered, we nipped into the farm shop which was virtually next to where the parkun took place.
And I met HRH Queen Elizabeth II!
In all seriousness, I had a bit of fun getting Gareth to take a photo of me with the cardboard figure at the shop, and then off we went to get cleaned up and head off home – via our visit to Helen and Claire.
In the evening, we just crashed and watched the Platinum Jubilee celebrations on TV, which that evening consisted of the concert that took place outside Buckingham Palace.
There is so much more I could write, but I think this post is long enough so I will just jot down some reflections and highlights instead:
Setting intentions works – I'm loving meeting my podcast guests in real life 😍
Diane and I left school together 40 years ago this month – wow, where did those years go?!
I think the longevity of my friendships was inspired by my mum who, at 83, is still in touch with friends she has had since childhood too.
Gareth does the best foot massage EVER, and I am lucky enough to have my feet massaged when we eventually stop in the evening and have an hour or so decompressing in front of the TV – yes, I know meditation would be better for me, but I do love my foot rub!
I love my parkrun and visiting different locations – even if I am 20 minutes behind the first to finish!
The Queen was very lovely but didn't ask me any questions!
I love the love that Helen and Claire have for each other, and wish that for all of you in your relationships.
Please do listen to their story and be inspired.
Lots of love
Sarah xx
And if you'd like help making the magic happen, then please DM me and let's have a chat. Your energy levels are guaranteed to be raised regardless. 😎