How many song titles have the word 'Happiness' in them?
I have just discovered that today – Monday 8th August 2022, the time of writing – is National Happiness Happens Day.  And the month of August is Happiness Happens Month! A whole month dedicated to what makes you happy, sharing your own happiness and bringing joy to the lives of others.
Obviously, this is right up my street!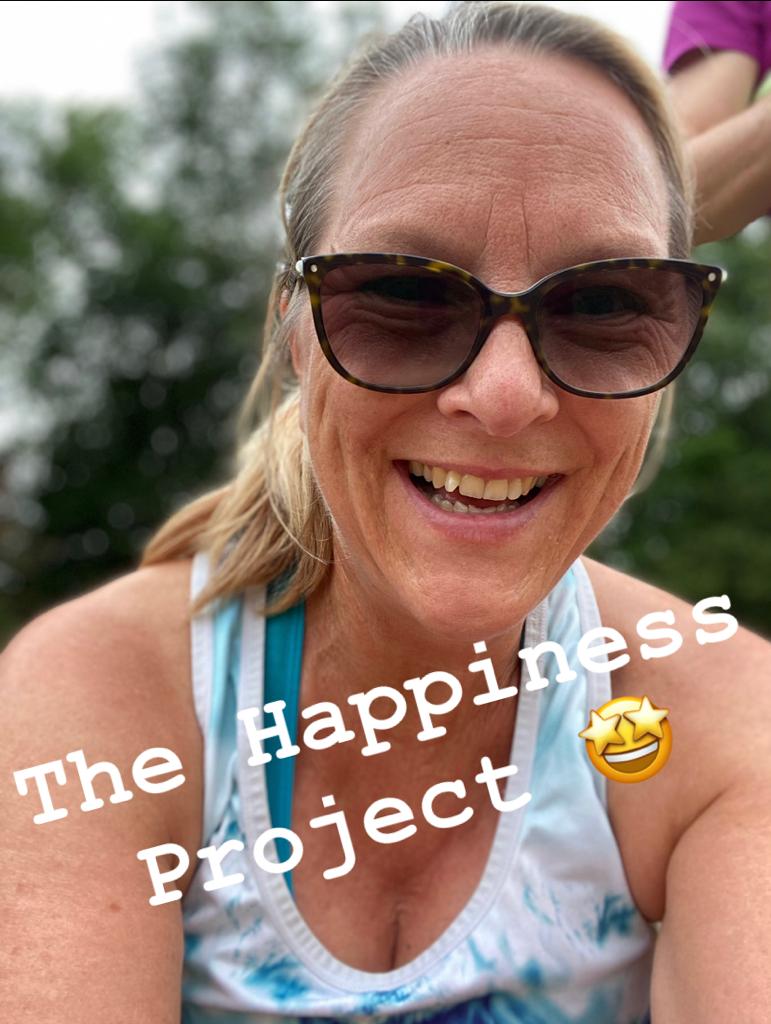 And as it happens, before even becoming aware of 'Happiness Happens', I had just created a poll on LinkedIn about happiness! If you are reading this before August 15th 2022, you can take part and vote via this link https://www.linkedin.com/posts/sarahjnaylor_happiness-happinesscoach-lovelife-activity-6962340629016125440-LOmV?utm_source=linkedin_share&utm_medium=member_desktop_web
In keeping with this timely theme, I have a new group coaching programme entitled The Happiness Project; I'm in the process of scoping it out and planning to launch on 22nd September 2022.
My plan is to share with all those who take part in the programme, my tools, techniques, experience, and wisdom gained along the way to ensure that you can live your happiest life without actually changing a thing, unless you want to do so of course!
Hence, the poll!  And hence happiness being the topic of this post blog! I then started thinking about songs with the word 'happiness' in them.  (Are you starting to see how my brain works?!  It leaps about all over the place at times, and I have to keep reining it in and focusing on the case in hand!)
Since starting to write this post, I've headed off to look for a notebook, found myself in the kitchen, cooked lunch for Gareth and myself, returned to my desk, replied to emails, commented on social media posts, donned my recruitment hat to review some CVs hat, and done some invoicing, whilst also having a chat with people who want to sell me stuff via messenger!
It makes for an interesting life.
To be honest with you, my original plan was to post an image on LinkedIn of me wearing latex following a fun-filled Sunday evening dressing up and taking a few photos with Gareth, but then I suddenly decided to run the happiness poll. I will save the latex for another time!  I would like, however, like to share this lovely recommendation that I received on LinkedIn.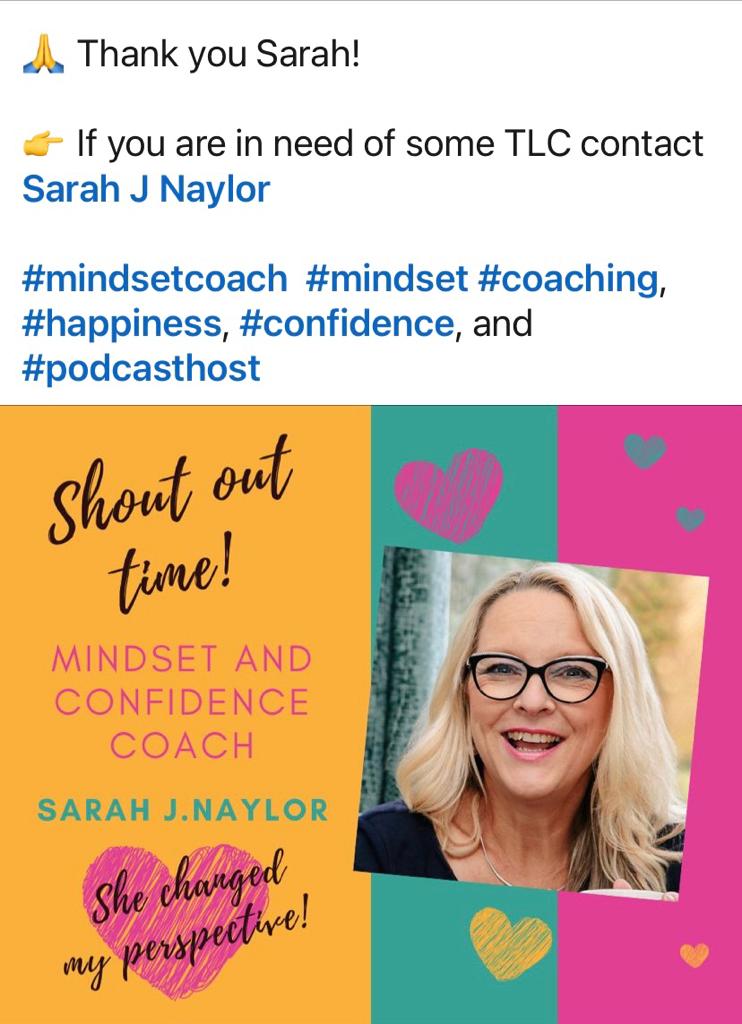 "I was lucky enough to win an hour coaching session with Sarah a few months ago, but I was a little apprehensive and really didn't know what to expect as I have never had any life coaching like this before!  Sarah put me at ease with her bubbly personality and asked me lots of questions which got me to open up and chat freely. Eventually, through her thought-provoking questioning, I randomly began to cry… she had helped me to change my negative perspective and turned it round leading to tears of happiness and relief. In such a short period of time, Sarah still managed to help me a lot. Thank you, Sarah!"
Thank you, Hazel!
Again, can you see what's happening with my brain?!
Back to happiness, my project, and the question about songs.
I looked it up on Google and the results were more focused on the word 'happy'. There were several lists available, all of which have far too many ads attached, so I am sure you won't thank me for sharing the link.  Instead, I will share some of my personal favourites:
Happy – Pharrell Williams
Happy House – Siouxsie and the Banshees
Don't Worry, Be Happy – Bobby McFerrin
Shiny Happy People – R.E.M.
You Could Be Happy – Snow Patrol
Happy Hour – The Housemartins
Only Happy When It Rains – Garbage
I Could Be Happy – Altered Images
Although I do feel that I need to add in Happiness by Ken Dodd 😊
And on the theme of happy, pretty much everything by the Happy Mondays … a rare old mix, I'm sure you'll agree!
And so, back to 'The Happiness Project, How to Love Your Life Without Changing a Thing'!
This is going to be rolled out as a beta version over a four-week period, i.e., a one-hour group session per week for 4 weeks.  During that time, I will deliver training on mindset hacks, outlook, perspective, confidence, self-belief, gratitude, metaphysical and energy-based work and more – all aimed at helping those who attend make small shifts that bring massive changes to their lives.
I know all the stuff I teach and share works, through the personal development journey I've been on over the last 17 years, the experience, knowledge, and wisdom I've gained along the way and how I live my happiest life.  And guess what, folks? Living your happiest life is not all about the money, although I do know in today's world, given all the fear-based stuff that is constantly churned out for us all to consume, one would be led to believe that it is the only solution.
If you're reading this and think that it might be right up your street, then please do let me know ASAP as I will soon be promoting The Happiness Project on social media and really only have space for a maximum of 10 people for this initial intake.
The cost of enrolling onto this beta version is just £395.00 (includes VAT for anyone in business) whilst I am getting it ready to roll out at its full price (between £895 and £995).
That's all for now, as I have more happiness-related content to create, in the form of 'happy clappy soundbites' for my podcast before my producer Pete goes off on holiday!
So, to the reflection piece:
My brain flies around all over the place but somehow, I manage to get everything done.
I'm excited about The Happiness Project – please do get in touch ASAP if you think it's for you and put your name down to hear more as I finalise my plans.
There are more songs with the word 'Happy' in the title than 'Happiness' – the Ken Dodd song still makes me smile!
Dressing up and taking photos with Gareth was great fun, if not a tad hot and sweaty on a warm summer's night!
I loved receiving the recommendation from Hazel – that one session she had has made a massive difference to her perspective; she is SO much happier as a result.
When clients work with me on a one-to-one or group basis, they always feel happier as a result and in return I am achieving my plans to help the world be a happier place too.
I've enjoyed listening to happy songs on Spotify whilst researching this post.
I've actually written a blog post before the close of play on a Monday – hurrah!
Have a happy-filled week, lovely people, and please do get in touch if you are interested in learning more about The Happiness Project as the beta spaces are limited, as mentioned earlier 10 spaces as I roll it out – I will be posting more about it on social media next week.
My priority this week is preparation for a talk that I am delivering at The Creative Quarter in Nottingham to young creatives as they venture out into the world of work.  I'm involved in the whole event, but my talk is entitled You, Your Career, and Your CV!  Really looking forward to delivering it – and as a side note, if you feel that this is a subject area that would be of benefit to any organisation, be that in person or via a webinar, please do get in touch as I'd love to share the content far and wide, inspiring our next generation to align their talents and passions with their careers from an early age.
Lots of love
Sarah xx