Flash Sale and Birthday Celebrations!
It's a year ago today since I launched Harnessing Happiness, https://www.sarahjnaylor.com/harnessing-happiness-podcast/ my fabulous podcast, on my birthday, Tuesday 19th October 2021.  So what better way to mark the occasion than to spread a little happiness with an extra special offer to all my lovely readers and subscribers!
For a limited time, I am offering 20% off my 3-month coaching programme, which guarantees to help you propel your life forwards, personally and professionally.
It currently costs £3000 payable in 3 x £1000 monthly instalments (or £2400 if paid in full in advance).  However, for a limited period, purely to celebrate my birthday and my podcast's first birthday, I'm having a FLASH SALE and taking a whopping 20% off the usual cost, which equates to £2400 payable in 3 x £800 instalments or £2000 if paid in full.  WOW! What are you waiting for?!
This offer expires on Sunday 23rd October 2022.   It's not available for very long, but that is because it is already such great value, so it really is the ideal time to take advantage of the discounted price, as in all reality, the price will be going up next year, and not down!
If you're interested, get in touch immediately via hello@sarahjnaylor.com to ensure that you don't miss out on this incredible offer that really will change your life.
All sessions are bespoke, tailored to you and your requirements and evolve with the actions you take.  If you live locally, they can be on a 1:1 basis from my home, alternatively via Zoom or Teams, or on the phone.  I can always conduct 'walk and talk' sessions too.  They are YOUR sessions to help you move forwards!
They are in-depth and enable you to fully explore all avenues of your life that may be holding you back. We kick-start with a 90-minute session to deep-dive into everything that needs to be discussed and from there, your hourly sessions consist of a weekly 1:1 with me, and I am available via email or WhatsApp if you have anything that crops up in the meantime that you might want to run past me.
I make full use of a wide range of tools, techniques and modalities, and always bring loads of upbeat energy to the sessions to help you transform your life into one where you are truly radiating out happiness daily.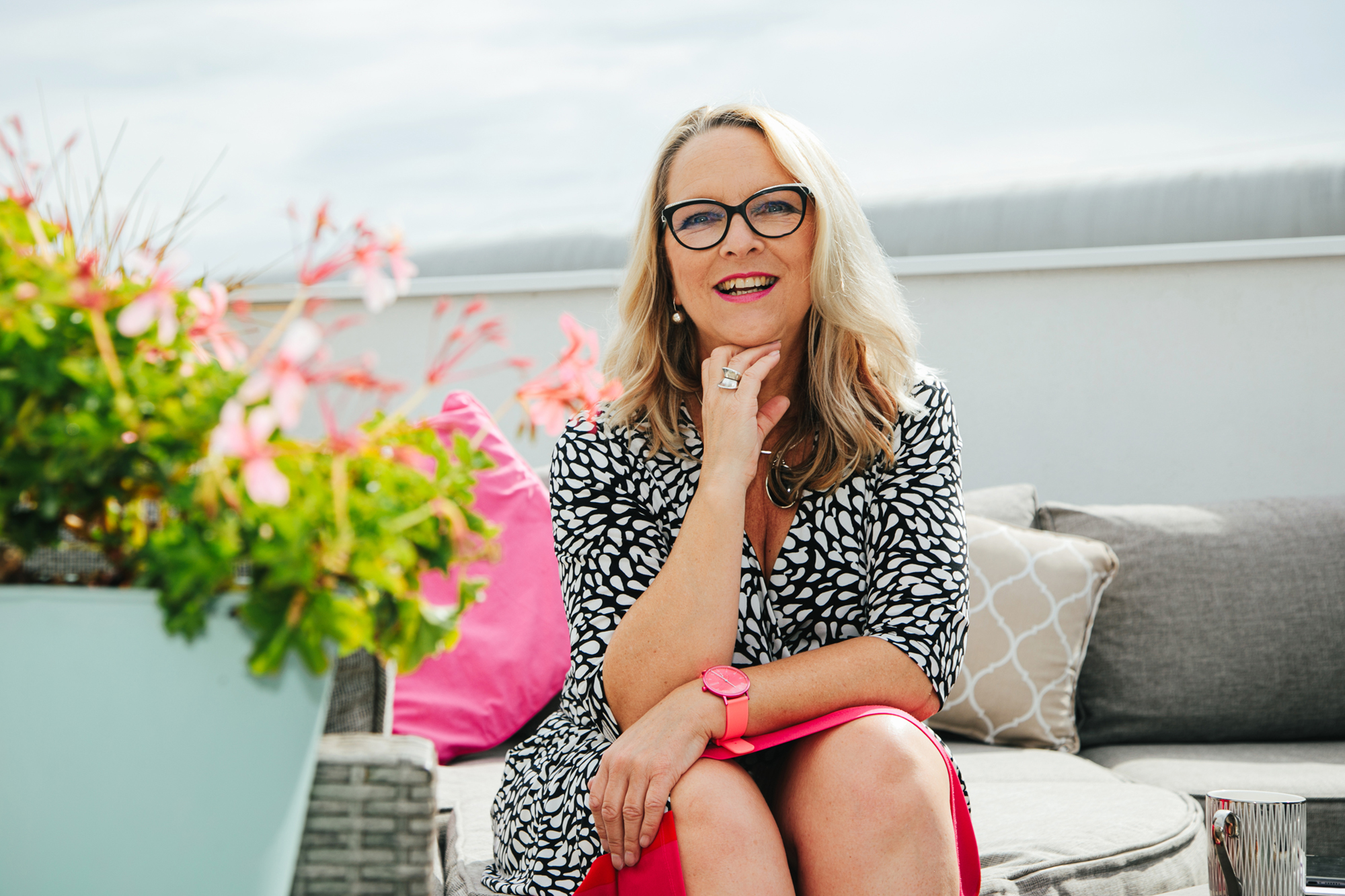 So, are you currently asking yourself (or have thought) any of these things:
I'm stuck and I want to change my life / career but don't know how to go about it.
Is this it?!
I want to grow my business.
I want my brain to switch off.
I want to run away / I wish I was living a completely different life.
My confidence is holding me back.
I'm worried about my income.
I want to feel more in control.
In fact, if you're simply not happy with the way your life is right now, then coaching is most definitely for you.  It could be with me or another coach because it is important that you fully connect with the person you work with as you will be sharing personal stuff that will free and liberate your mind, body, and spirit.
Back to the reason for the offer and my celebrations!
Since October 2021, I have released over 100 episodes, in fact the latest is with the fab Jacqueline Kent https://www.podbean.com/ew/pb-vmj7s-12e7437 which takes the total up to 106!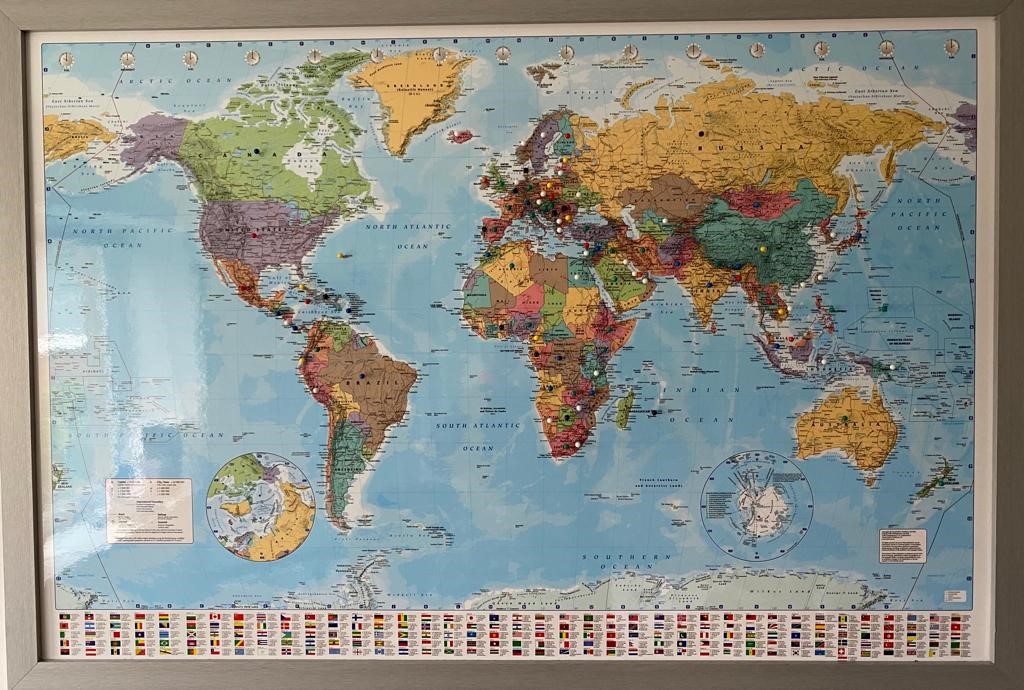 I'm so proud of the following stats:
✅ 106 episodes: a guest episode every Tuesday and a 10-minute 'happy clappy soundbite' every Friday!
✅ 30500 all-time downloads
✅ downloaded in 129 countries and in 856 unknown locations!
Even though I do look at the statistics on a regular basis and have a world map on my wall with pins identifying the countries, looking at them again as I write this, I have to kind of pinch myself!  It's quite gobsmacking (a great northern word!) to acknowledge how far and wide my podcast has effectively travelled across the airwaves!
I love everything about it and feel so honoured to be able to have such insightful conversations with such a wide array of guests.
The very first podcast was with Anna Geary, one half of the Get Savvy Club, and from there came an incredible line-up of guests, all passionate about what it is they share with the world and the experiences they have had that have led them to this point in time – predominantly living their happiest lives and sharing that with others.
I am truly grateful to each and every one of my guests and of course my global audience whose downloads make it the success that it is right now.  My fab producer, Pete Allen, reliably informs me that the figures put Harnessing Happiness in the top 5-10% of podcasts globally!
Wow!
On my 'Bigger Picture' to-do list is to visit all those countries and find out what makes them happy and create a documentary.  Although I do still need to find out where some of them are – wish me luck!
Now it is time to eat cake!
Have a wonderful day and remember if you want to take advantage of my fabulous FLASH SALE, then simply email me before Sunday 23rd October and I will be in touch next week to discuss things further and, if you're happy, take payment and book in your first 90-minute session.
You WILL progress and transform your life. Get ready for the ride!
Lots of love,
Sarah