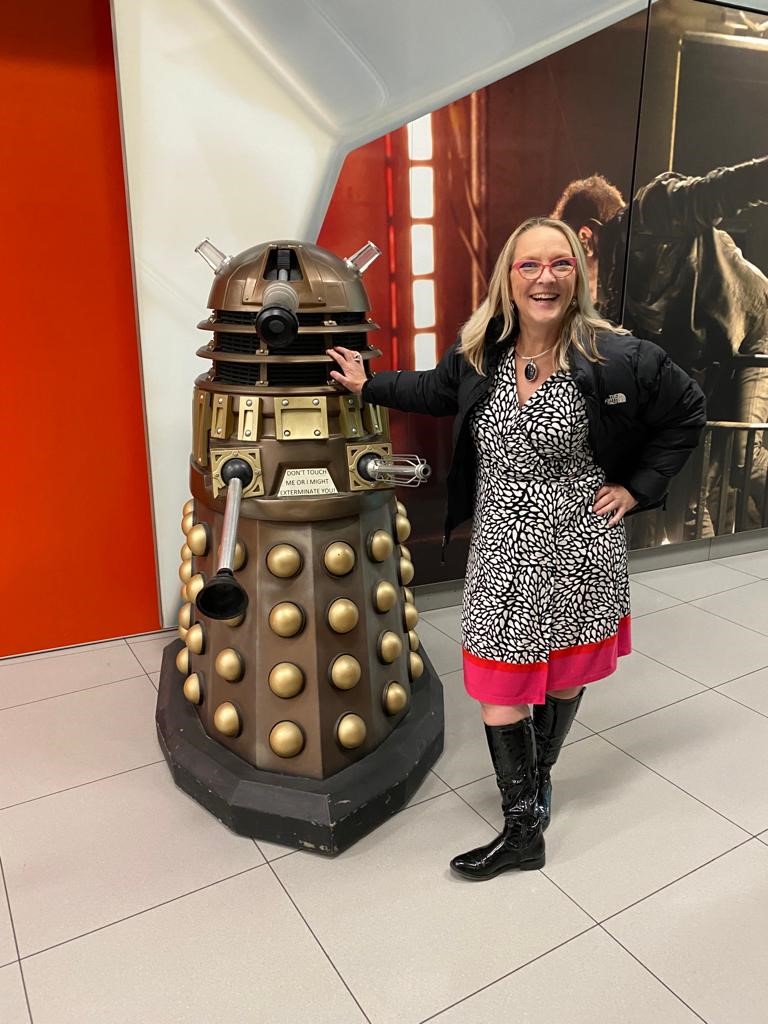 Daleks … you never see one in your life and then two turn up at once!
I'm sure that even if you have never watched a single episode of Doctor Who, you will know what a Dalek looks like and have, at some point in your life, heard someone shouting 'Exterminate!' in their best Dalek voice!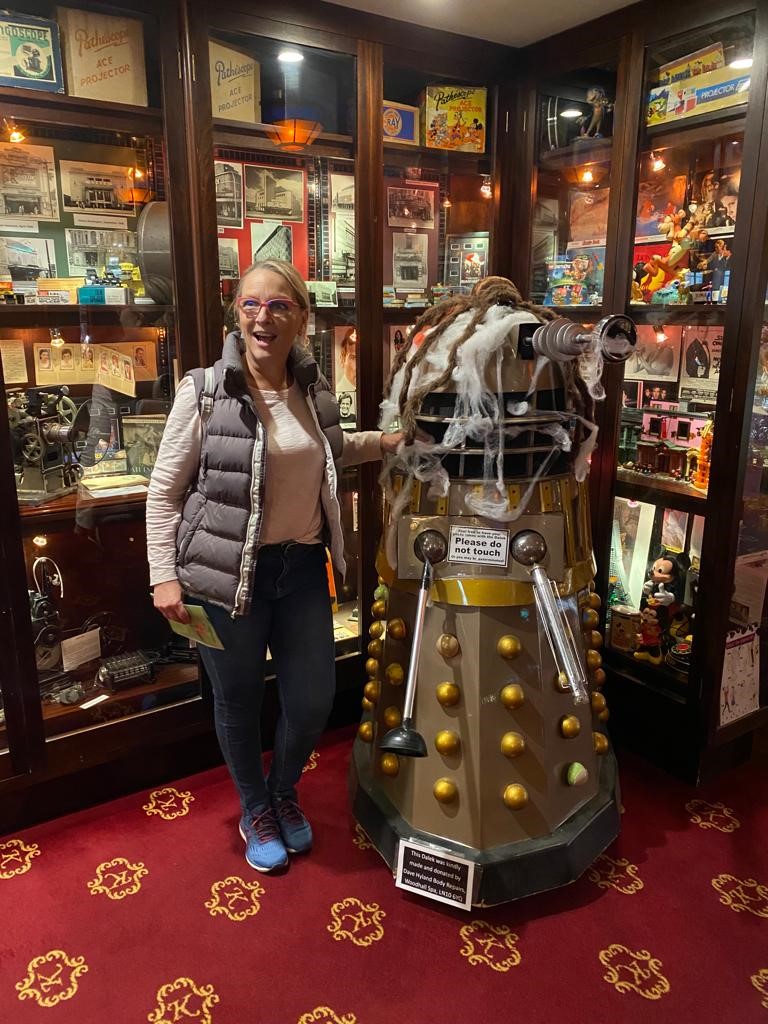 Ask any Doctor Who fan, and they will inform you that the Daleks are one of the most feared races in the universe. Their creator, Davros, only has one intention – destroying all life apart from Dalek life. The Doctor has stopped them on several occasions but somehow, they just keep coming back!
You can find out more here: https://www.doctorwho.tv/
So, why am I talking about Daleks?  Let me explain.
After celebrating the first birthday of my podcast, Harnessing Happiness, as well as my own (not first!) birthday, I found myself catching the train to London. I'd signed up for the Broadcast Academy 2-day workshop featuring the BBC, with Kerry Hopkins and some of her other clients.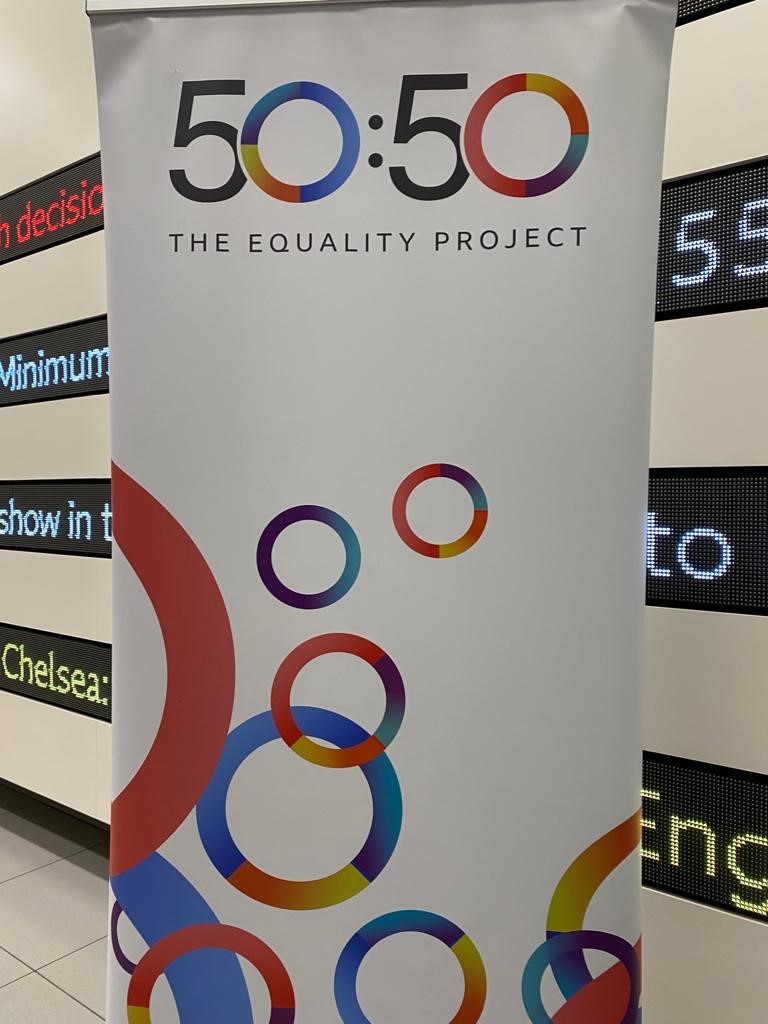 Day one was focused around getting to know each other and understanding how we could best introduce ourselves the following day at '50:50 The Equality Project' that was being held at BBC Broadcasting House in central London.  The initiative and project aim is to get more experts on air from a wide and diverse range of backgrounds and for those 'experts' to have the opportunity to meet with journalists, editors, and producers of TV and radio programmes.
My expertise being that of The Midlife Coach, helping women in their 40s and 50s put more 'sass in their ass' and to propel themselves forward with strength and style.
The day began with BBC producers, editors, and journalists delivering information about the project, answering questions from attendees, followed by a light lunch and the opportunity to meet with the speakers individually, giving me the chance to introduce myself in a way that would resonate and register with them as an 'expert' as per the briefing from Kerry the day before.
I mingled/networked with as many people as I could, both BBC staff and other attendees.  As a bonus, one of my fab podcast guests, Kerry Moncrieff, was there too with her fiancé. It is my aim is to meet ALL my podcast guests in person; they are spread far and wide across the globe, so it is a bit of an undertaking, but it is happening!
So, what about these Daleks then?!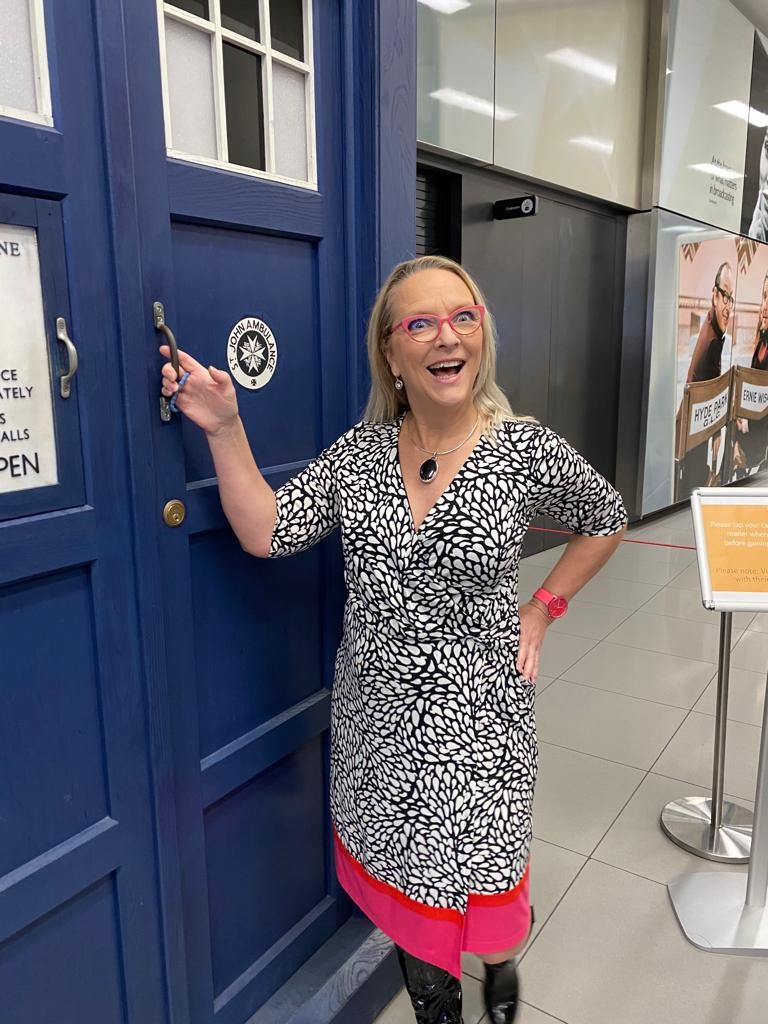 Well, on arrival at the BBC, the Tardis (again, hard to not know what the Tardis is, but in case you are in the dark, refer to the Doctor Who link I shared above!) and Dalek number one were standing in the foyer.  As a child, I loved watching Doctor Who and given that it's been a regular sci-fi drama on BBC1 since the 1960s, suddenly seeing these iconic images in real life was, even at the age of 57, pretty exciting! In fact, I wasn't the only one of Kerry's cohorts to grab a few snaps with the Tardis and the Dalek.  Nothing wrong with embracing your inner child, in fact, there is everything right about it!
At the end of the event, following a debrief with the gang and Kerry, it was back to St Pancras and onto a train back to Loughborough where my partner, Gareth, picked me up so that we could go straight out to dinner with friends, as there wasn't any time to nip home.
What a long day! I was really pooped!
The next day, we headed to Horsington near Woodhall Spa for my belated birthday celebration – an overnight stay in a lovely Airbnb. I have to say, I really do love the variety of accommodation you get when you book trips away like this, so much better than staying in a large, 'faceless' hotel.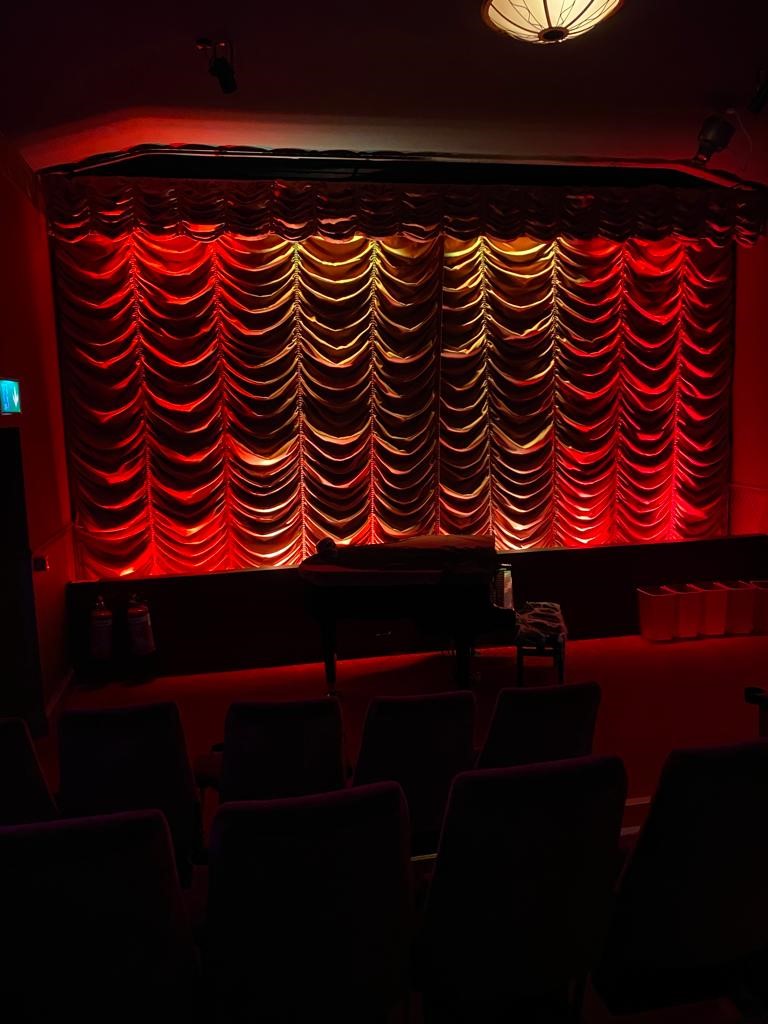 Before checking in, we spent time meandering around the shops, grabbing a bit of lunch and walking along the Viking Trail where we discovered the Kinema in the Woods.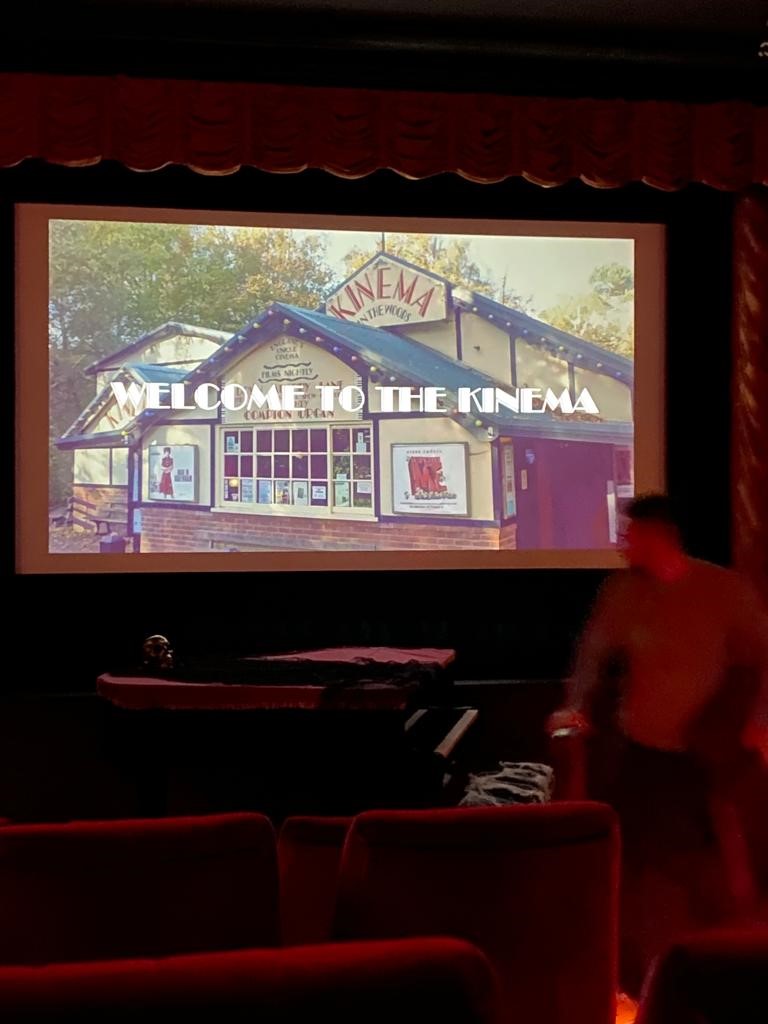 I hadn't ever heard of this place, and neither had Gareth, but it had been mentioned a couple of times when we'd told friends where we were going.  It turns out that is an old sports and entertainment pavilion that was turned into a cinema in 1922 – 100 years ago!   https://thekinemainthewoods.co.uk/KinemaInTheWoods.dll/Home It's great, quirky, and like stepping back in time with the traditional kiosks for tickets and refreshments.  And the prices are from the past too – £8.00 per adult and 2 large filter coffees for £4.00!
And this is where Dalek number two materialised! In the foyer, in front of the display cabinets that housed all nature of TV, film and cinema memorabilia.
We couldn't miss the opportunity to see a film there so bought tickets to see Black Adam, a DC film, on Sunday morning.  What a great way to spend a wet Sunday morning it was too!
And then we headed home.
I have to say it really was a whirlwind few days – great fun but boy, was I knackered, and at the time of writing I've come down with a head cold too. Apologies if I don't sound as upbeat as usual!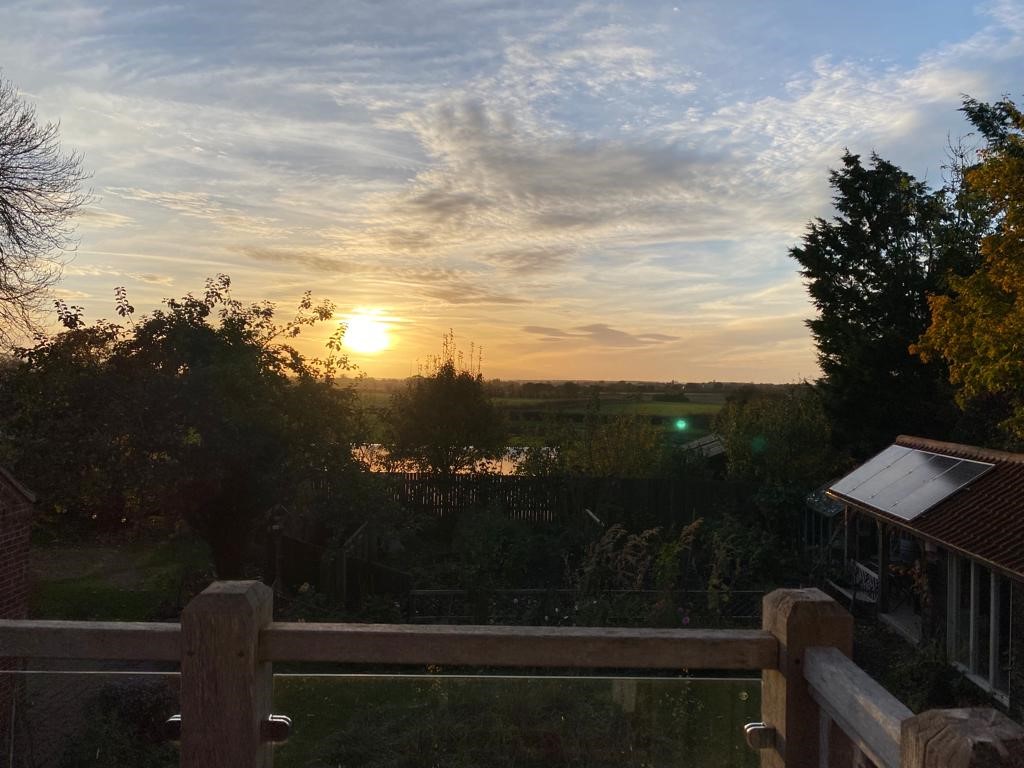 In reflection:
Seizing the opportunity to attend the event in London turned out to be a great idea, especially as it had been rescheduled from last month due to the passing of the Queen. I'd been on the point of cancelling as train strikes had been scheduled for the same days and it was proving very difficult to get there without spending a fortune on hotel accommodation.  Just goes to show that everything works out for the best.
I met some great new contacts and friends for life, and of course I met Kerry (and her fiancé) at last!
I now need to write a 250-word bio that I will be uploaded to the 50:50 database where the producers, editors, and journalists will be able to contact me for breaking news stories, TV appearances, or radio shows. It is accessible to everyone at the BBC, so just waiting for my head cold to disappear so that I can write coherently and start looking forward to the opportunities arising!
I am still finding the whole Dalek thing amusing – it's the little things, you know!
Gareth scored lots of Brownie points for finding the lovely Airbnb and arranging the whole weekend away. It really was lovely to be somewhere else for a change.  We're tempted to go back just so that we can see another film at the Kinema
Having a break does you the power of good.
Whilst away, my son also got the keys to his first house. At the age of 23, he has managed to get his foot on the property ladder which is no mean feat in today's crazy mad market.
All told, it was a wonderful few days and I topped it all off by inadvertently watching the final episode of Doctor Who with Jodie Whittaker, the first female Doctor, who regenerated at the end of the episode in the form of a previous incarnation, played by David Tennant.
Have a fab week.  And let me know if you've ever encountered a Dalek or a Doctor.  I very nearly did meet Colin Baker but that is a story for another day!
Lots of love
Sarah
xx