Magic, Materialism, and the Mindset Mastery that can be your Christmas Present – or Presence! 
Christmas is literally just around the corner, again!  The years keep flying by and this tough one is again almost over once the man in the red and white suit has paid us all a visit.
I thought I'd look back over previous years, and in thinking where to start I figured, as the beginning is always a good place we'd head back 50 plus years to my childhood
My parents didn't have huge amounts of cash, so any things my brother and I wanted were generally gifted at Christmas, or on birthdays. (The full-on marketing pressure via advertising and social media, as well as peer / aspirational peer pressure wasn't really a thing back then.) I feel lucky to be able to say that Christmas in my family was made into a very special time. Invariably there would be a big present – I'm thinking along the lines of Teeny Tiny Tears, Action Girl, and Pippa dolls for me, and Action Man and any associated tanks for my brother (some of you may need to Google these 'retro' toys!) The big Christmas gift bag would then be filled with smaller items, although to this day, I do still puzzle over my mum's idea to include a shower cap in there along with a shatterproof ruler?!
We would usually spend Christmas Day at my maternal grandparents' house with other family members, and enjoy a fab Christmas dinner together, with more gifts to unwrap later. I remember one Christmas everyone being really excited as my mum's sister and her husband had bought the first video game that could be connected to and played on the TV. We were all queuing up to have a go. For those of you who know, you know; for those of you who don't, it was so blinking basic yet exciting at the time! How technology has progressed in the meantime – scary!
Boxing Day usually meant a trip to see my paternal grandparents to have afternoon tea. Memories of those visits include being allowed to drink alcohol – a snowball was the order of the day!  In fact, I now recall also being allowed a Babycham on Christmas Day!  Both seemed such exotic drinks, not forgetting chunks of Turkish Delight in icing sugar and Meltis New Berry Fruits.
Ah, Christmas back in the late 1960s and early 1970s always seemed so magical.
Fast forward to the 2000s when my son, Fred, was growing up, especially in the very early days when I was still married to his dad, I did my utmost to make his Christmas magical too. His dad comes from a large family, and I would always make it my aim to ensure I gave a lot of thought to what I was buying for everyone. Without going into details, I was never supported, and more often than not, criticised for trying to make Christmas lovely for everyone, from a gifting perspective. I loved finding gifts for my son though and making his Christmas wonderful, although of course by then, and as he continued to grow up, the pressure was growing with each passing year to buy more and more as a direct result of marketing, increased technology, mass production of goods, films, merchandising … the list is endless when it comes to what we are told we need to make us happy – when we don't.  As adults, we can make choices, however, it is difficult to find that balance when children are under constant pressure to 'fit in' and don't fully understand that not EVERYONE has EVERYTHING.
I think I got the balance right over the years, just about!
My son will turn 24 in January and his Christmas and birthday presents this year have already been sorted – I will settle an outstanding balance on a second-hand fridge-freezer and sofa for the flat he has just bought – his first step on the property ladder.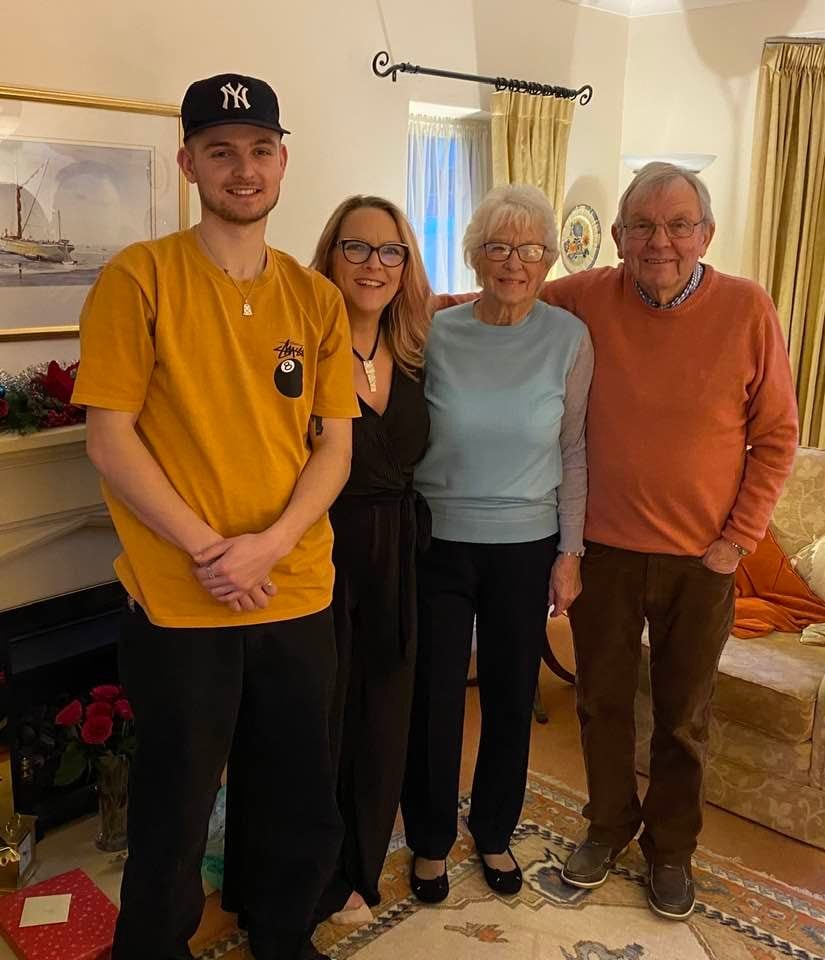 This year, Christmas involves a fresh turn of events for me.  Let me explain.
Last year, my lovely Dad had a stroke just after Christmas Day and then spent 5 weeks in hospital before being transferred to the first of two nursing homes where he spent the best part of 2022 on his road to recovery. He is now back home with my mum. However, at the age of 88, he gets tired easily and doesn't really have the mobility to travel anywhere either. And so, to the dilemma of Christmas.
We have always had a family Christmas, for all of my 57 years, but this year, my parents and brother will spend it together, my son will spend Christmas morning with me and Gareth, my partner, for a big Christmas brunch, before Gareth and I head to his folks and my son spends the rest of the day with his girlfriend, and, most likely, her family. So, it's all change.
Christmas traditions can change.
We can make decisions to do things differently.  We don't need to feel pressured to do things this way or that way.  It's actually really important that we do what is right for us personally, whilst also taking into account the feelings of others.
To be honest, too much pressure is piled on everyone via marketing which invariably starts when we're still catching rays in the garden in August.
Christmas is wonderful with all the festivities and lights, the family get-togethers, the time off work, getting dressed up and going out, but it's about taking care of yourself too!
However, you choose to mark the occasion, have a wonderful time. Perhaps this means locking the doors and staying at home until it's all over, or partying like there's no tomorrow. Be you and enjoy doing Christmas in a way that makes you happy!
If you'd like to listen to a podcast during the crazy season, please do head over to www.sarahjnaylor.com where you will be able to access my Harnessing Happiness podcast which has over 120 episodes available to download.  Downloads currently stand at over 34K in over 129 countries!
To wrap this up (no pun intended!) be present this Christmas, and mindful of all the pressures around to buy everything that's on offer from those pigs in blankets to that Cartier watch, from the Christmas pudding to wearing that jumper that Aunt Agnes knitted for you.  It's fun but it's commercial; if you want, and can afford to do EVERYTHING, then great, if not, know that you 
don't have to … marketing and pressures are only other people telling you what to do to enjoy yourself.  You are the master, or mistress (oo-er, matron) of your own mind.
And of course, a short reflection:
Christmas can be very overwhelming – be kind to yourself and do it your way, it seems to have worked out well for me this year and will be very different to previous Christmases.
Since writing this post and being a tad late to getting organised, the time for posting cards, due to the postal strikes, passed by and I hadn't even bought any cards, so this year I will be mostly leaving personalised voice notes for friends.  Again, doing things differently.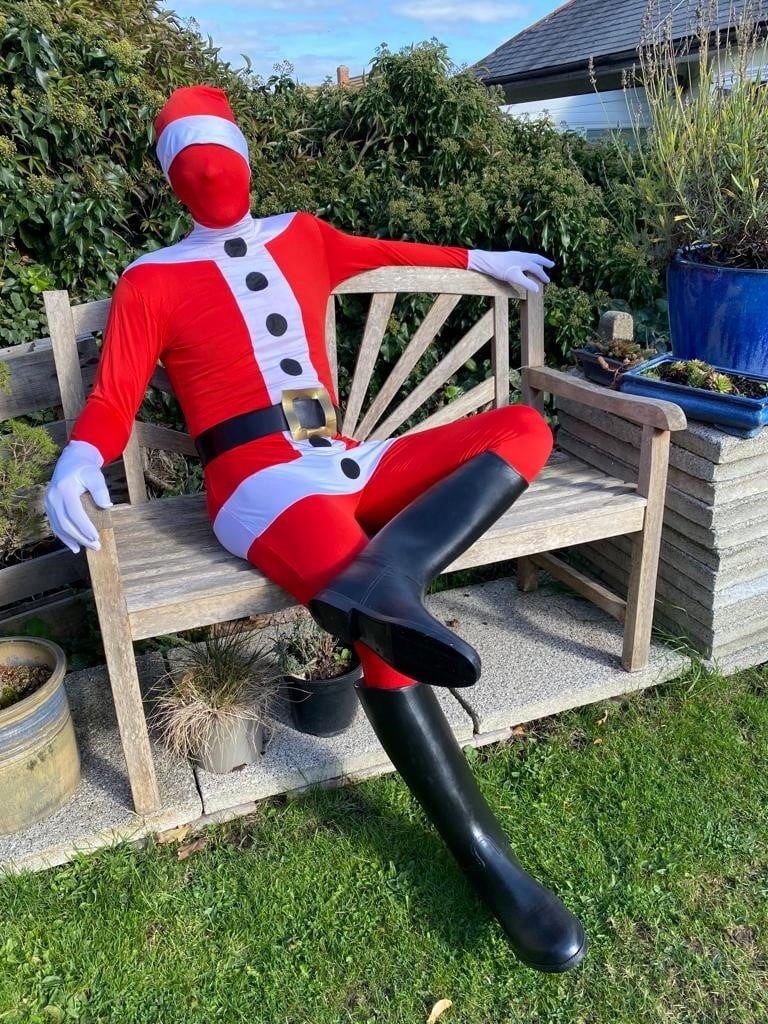 We haven't even put up any decorations – hey, we're not due any visitors, and those of you who read last weeks blog will know why … hey ho.
Gareth and I will buy each other presents next year.
We will have a lovely time with family and friends and are planning for 2023 to be fantastically positive year.
Wishing you all a wonderful Christmas and festive season and a very positive 2023!!
Lots of love
Sarah xx
If you'd like to know more about mastering your mindset, then get in touch via this link: https://www.sarahjnaylor.com/book-a-chat/