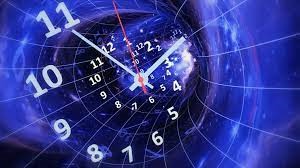 Cor blimey, mate! Where does the time go?
I don't know about you, but my days and weeks are flying by at a rather scary rate of knots!
One minute it's the weekend and then suddenly it's 'hump day' (or bin day at our house) aka Wednesday, at which point you realise that you've only got 2 days until it's the weekend again.
Yes, I know in many respects it is rather fab to have the weekend rapidly approaching, however, I never seem to have enough hours in the week to do everything I want to do, including writing these blog posts in good time before I run out of week! Gareth and I seem to fill our weekends full of the stuff we can't do during the week, making those two days disappear even more quickly!
Take last weekend, for example.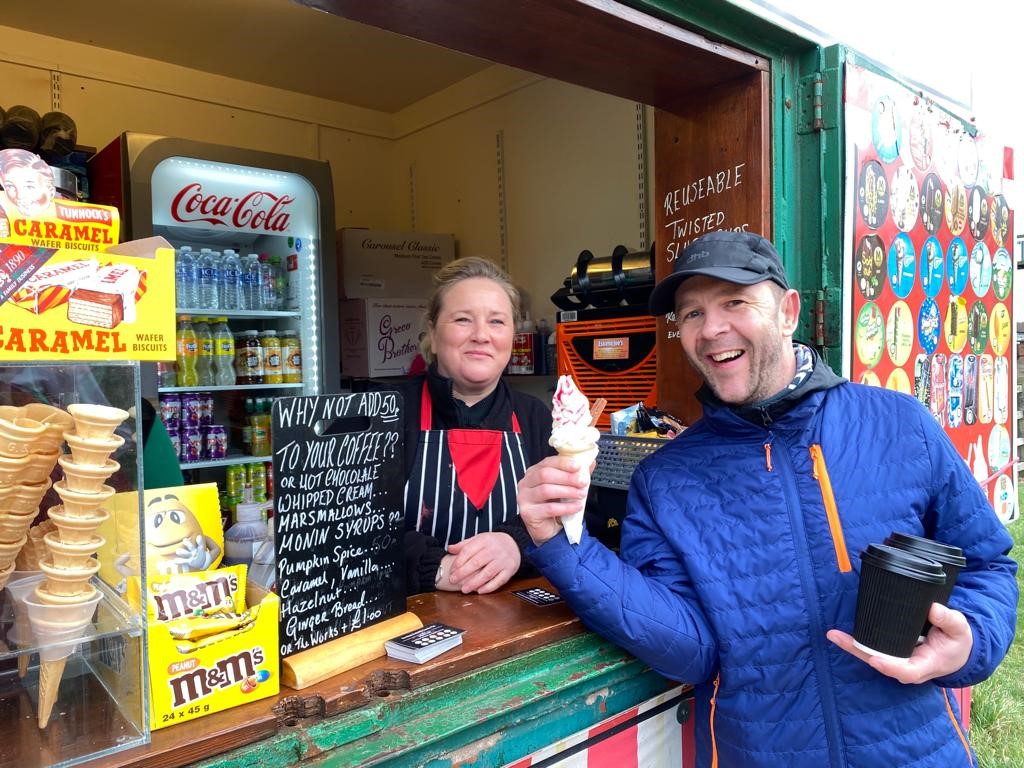 We were up early for parkrun. Love it as regular readers will know. This was Gareth's 99th parkrun, which he celebrated with a 99 ice-cream.  As you do when the weather is VERY cold. He did end up with an 'ice-cream headache'. We also enjoyed coffee and catching up with our friends. Then it was off to the local fruit and veg pop-up market to buy some fruit and a loaf of sourdough bread by Hambleton Bakery, which is SO good. Gareth ALWAYS has one of their Eccles cakes too. I only ever have a bite as I can sense the calories given the incredibly intense flavour, which is clearly created by a high sugar / fruit content!
To be honest, I can't even remember what we did after that, however it will have involved chores around the house tidying and a grocery shop too.  Now I remember – we bumped into a couple of old friends of mine, well, my brother's friends actually as he was at school with one of them. So, yes, very old friends!  We chatted for ages.
Sunday was an absolutely glorious day and we spent most of it in the garden chopping back dead wood, conifers and generally tidying before a last minute dash to the local tip as we suddenly realised it closed at 4pm. We got there with 5 minutes to spare – hurrah!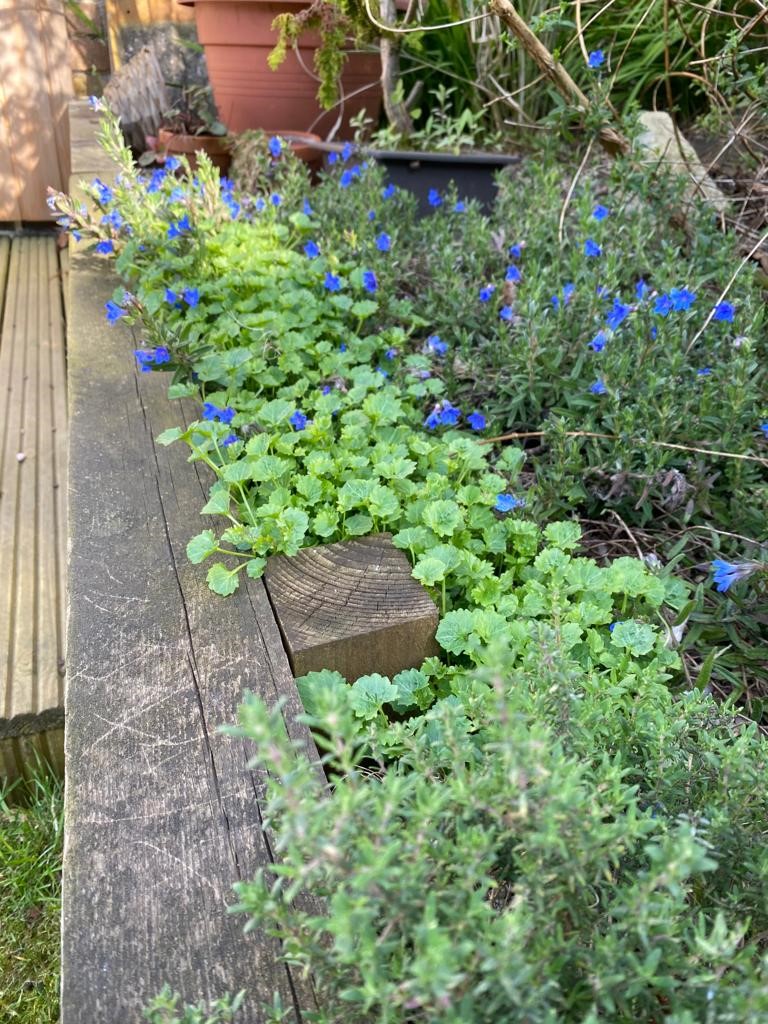 There's nothing quite as satisfying as clearing and tidying the garden and then disposing of the garden waste. Job done!
We're doing this clearing because my house is on the market, and we had an impromptu second viewing last week. The couple concerned are very interested. He wants to build a huge 30-foot shed in the garden to house his model railway and had been trying to assess how wide the garden was.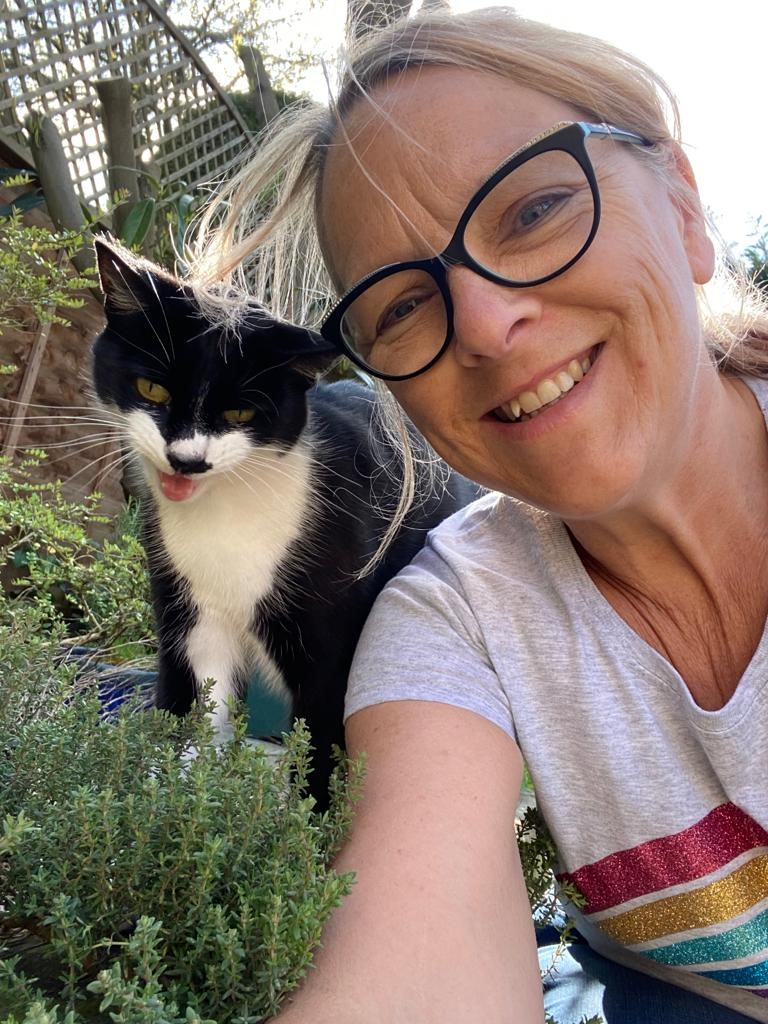 It was tricky for him to see because the right hand side of my garden has become very overgrown (in a tidy way) over time, but more recently has started to collapse as heavy ivy coverage from next door has quite literally pulled down what was left of a fence (that had been there for many years before I moved in 17 years ago). And we've stored bits to the side of the shed that backed on to the 'hedge' that wasn't seen. So, we made the decision to clear it so that this potential buyer, or others, could really start to get a sense of how wide the garden is. We are also planning, once Gareth's house sale completes, to put up some new fencing to tidy it up.
Yep, a busy weekend.
We kick-started Monday with a fabulously frosty trail run. Tuesday night, we hopped onto our turbo trainers and did sessions on Zwift (it's classified as game but is a cycling training app that you play through your phone or PC) and followed that with another awesome early morning trail run on Wednesday morning. We were out for longer than planned. Yikes! Four miles of incredible, frosty, cold, blue-sky scenery that we were both stopping to capture on our phones.
The weather has been simply glorious.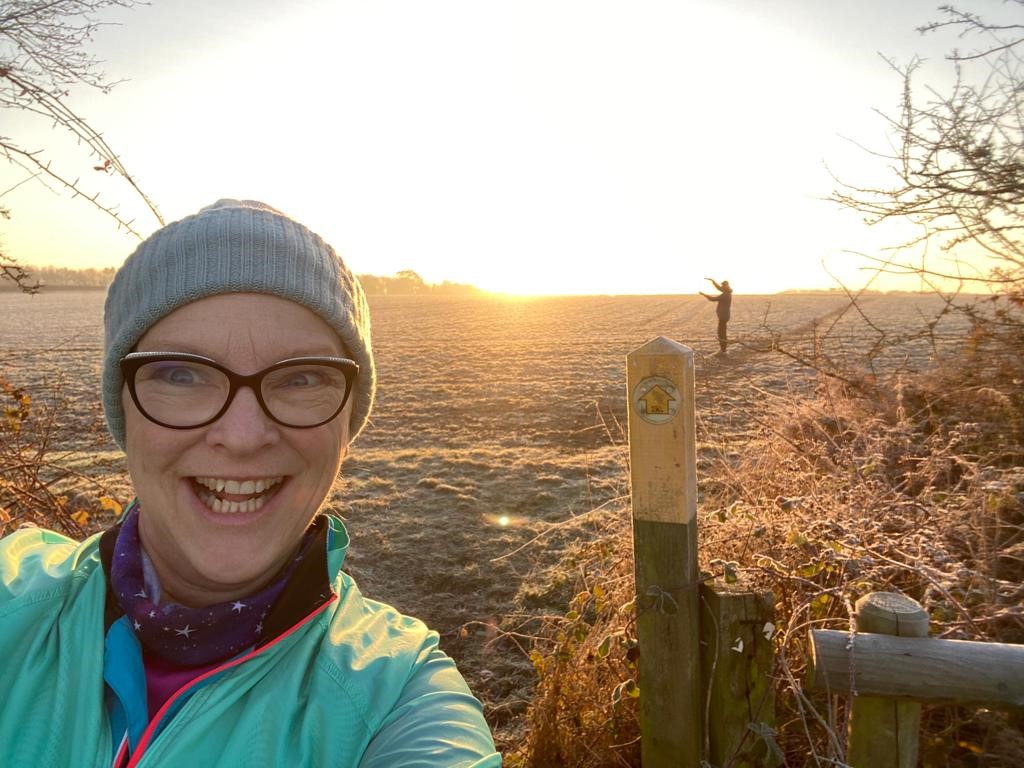 It is SO good for the soul. Mind, body, and spirit. Your overall wellbeing is totally taken care of when you're out in nature embracing the start of the day.
As such, I am keeping this post shorter than usual as I really want to share more of the photos we took whilst out trail running.
Taking care of your health and wellbeing is vitally important. Being out in nature, being mindful, being aware, embracing and rejoicing in the beauty that is all around us, feeling grateful, loving life … it all helps.
What we feel, think, speak, act, behave and put out to the world, we receive back in abundance.
One of my previous blog posts focused on setting the intention that 2023 was going to be a great year having slammed the door firmly on 2022, which, whilst it had its incredible highlights, was a bastard of a year.
My intentions and focus, I'm delighted to report, are paying dividends so far – 2023 is full of enriching experiences and everything is at last moving in the right direction.
Rather than a reflection, I am going to leave you with a selection of photos on this occasion and the suggestion of a short exercise.
Head outdoors with your mobile or a camera of your choice. Take time to notice the beauty in what you see out there. It could simply be a weed that has managed to grow in the crack of a paving slab or an insect going about its business. Or you could look upwards and marvel in the cloud formations that are moving across the sky.
It doesn't matter what it is. Simply take time to be present. To breathe and enjoy. And please do send me your photos and comments!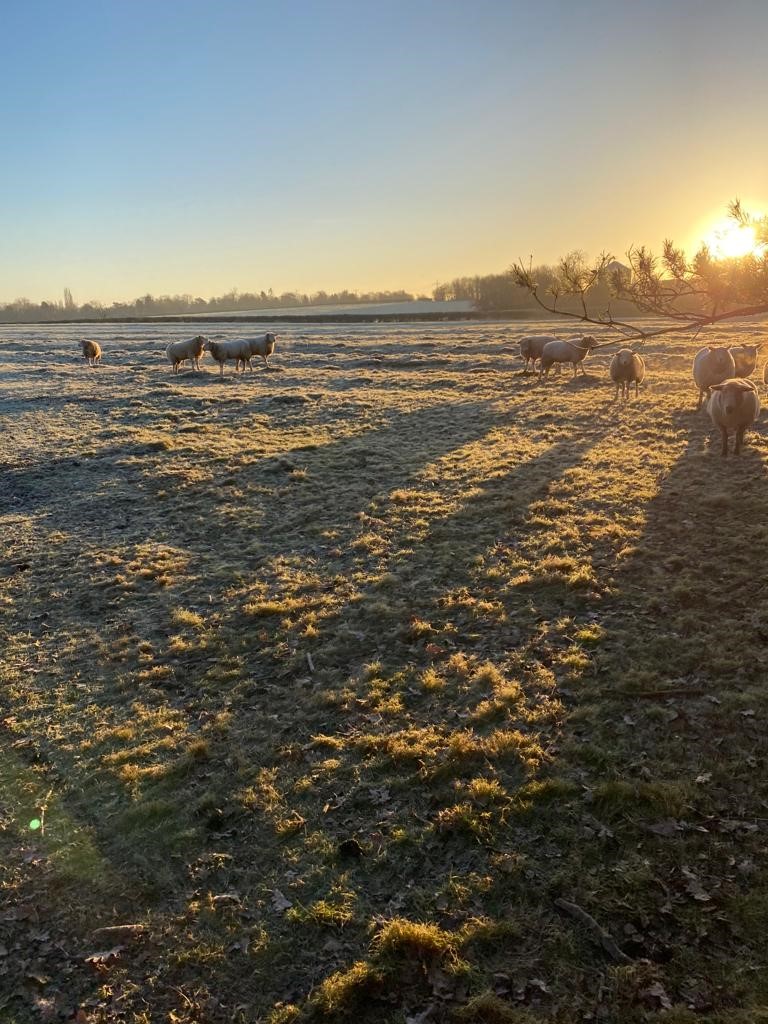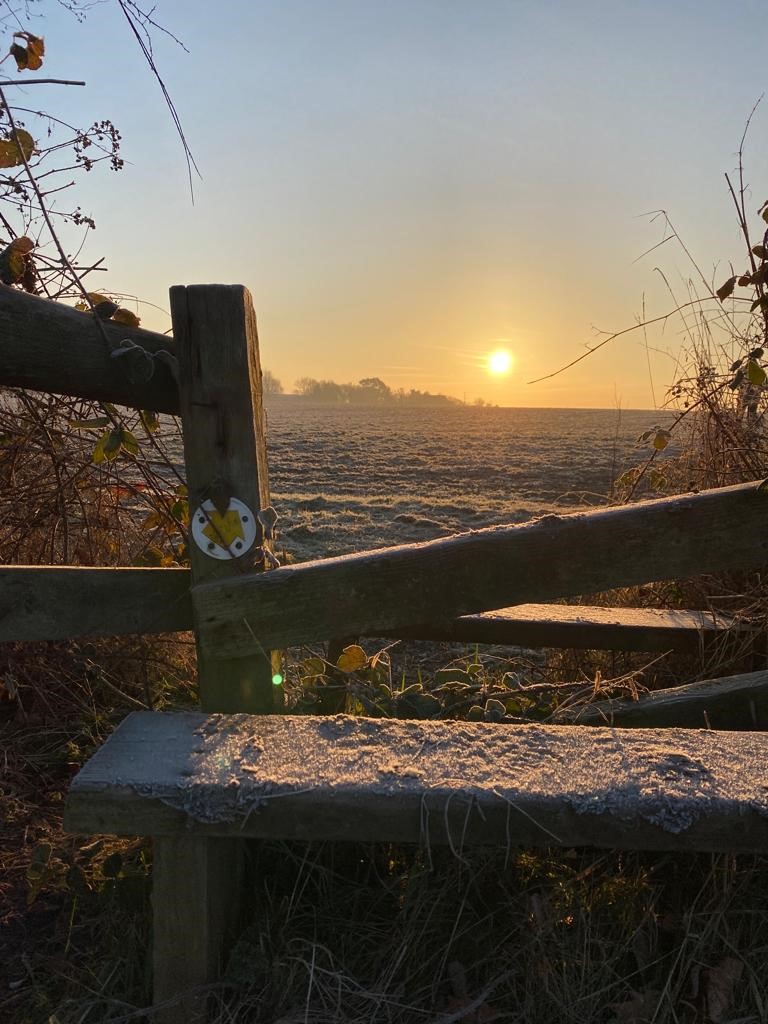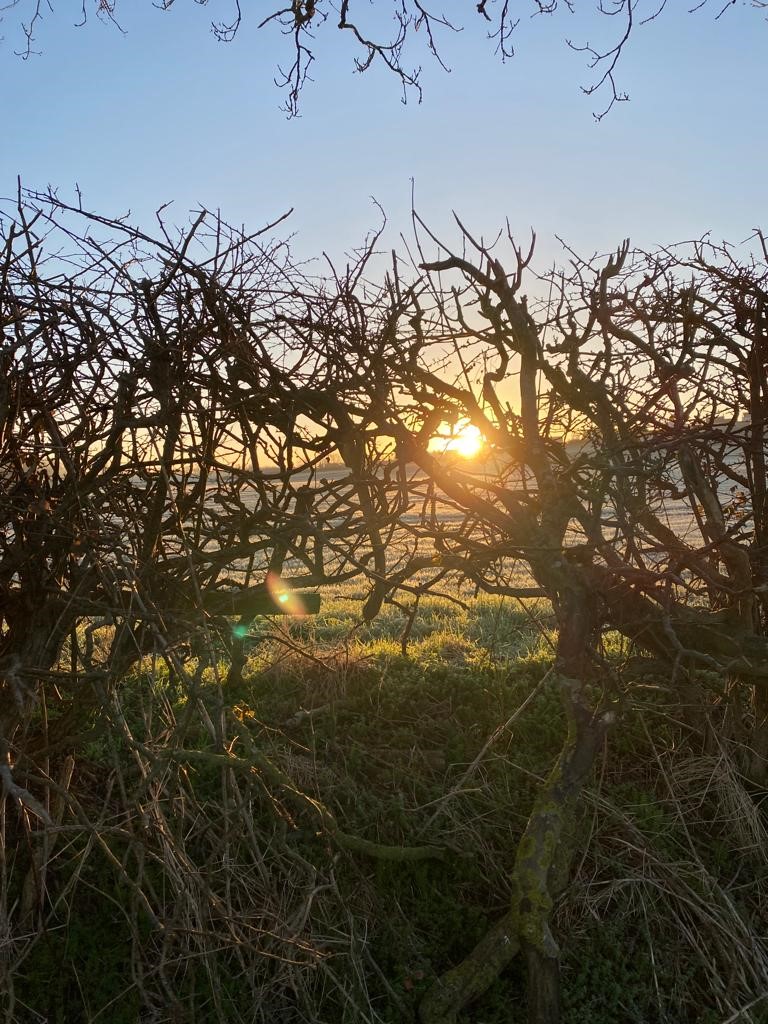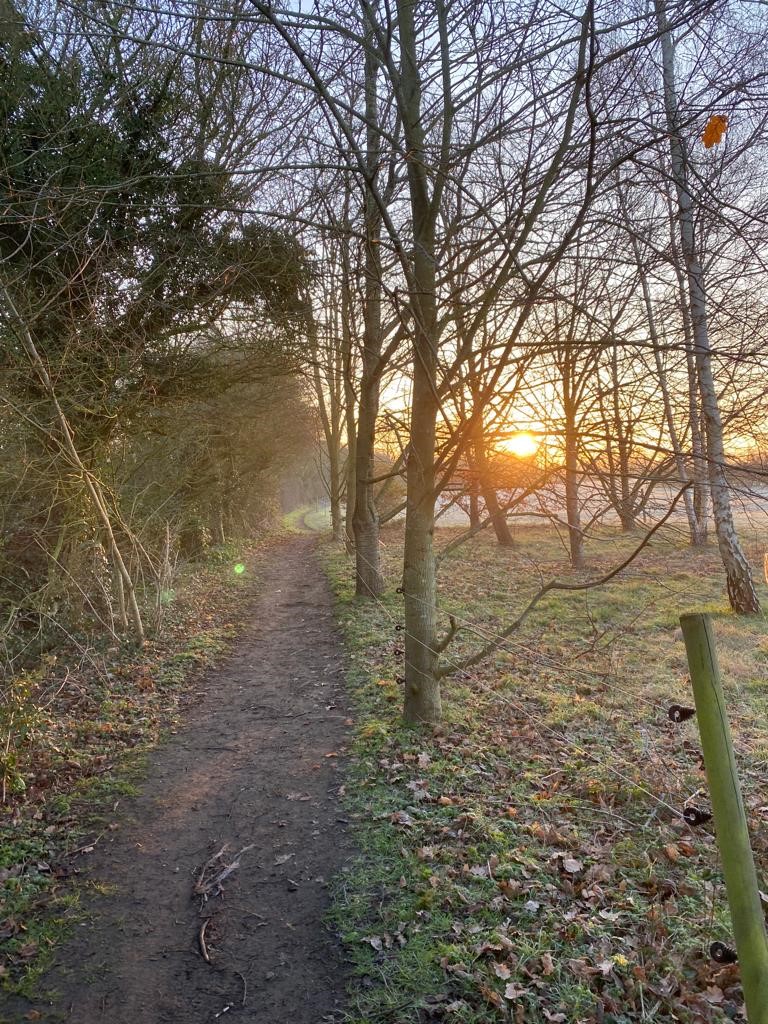 Lots of love
Sarah xx