Spooky stuff!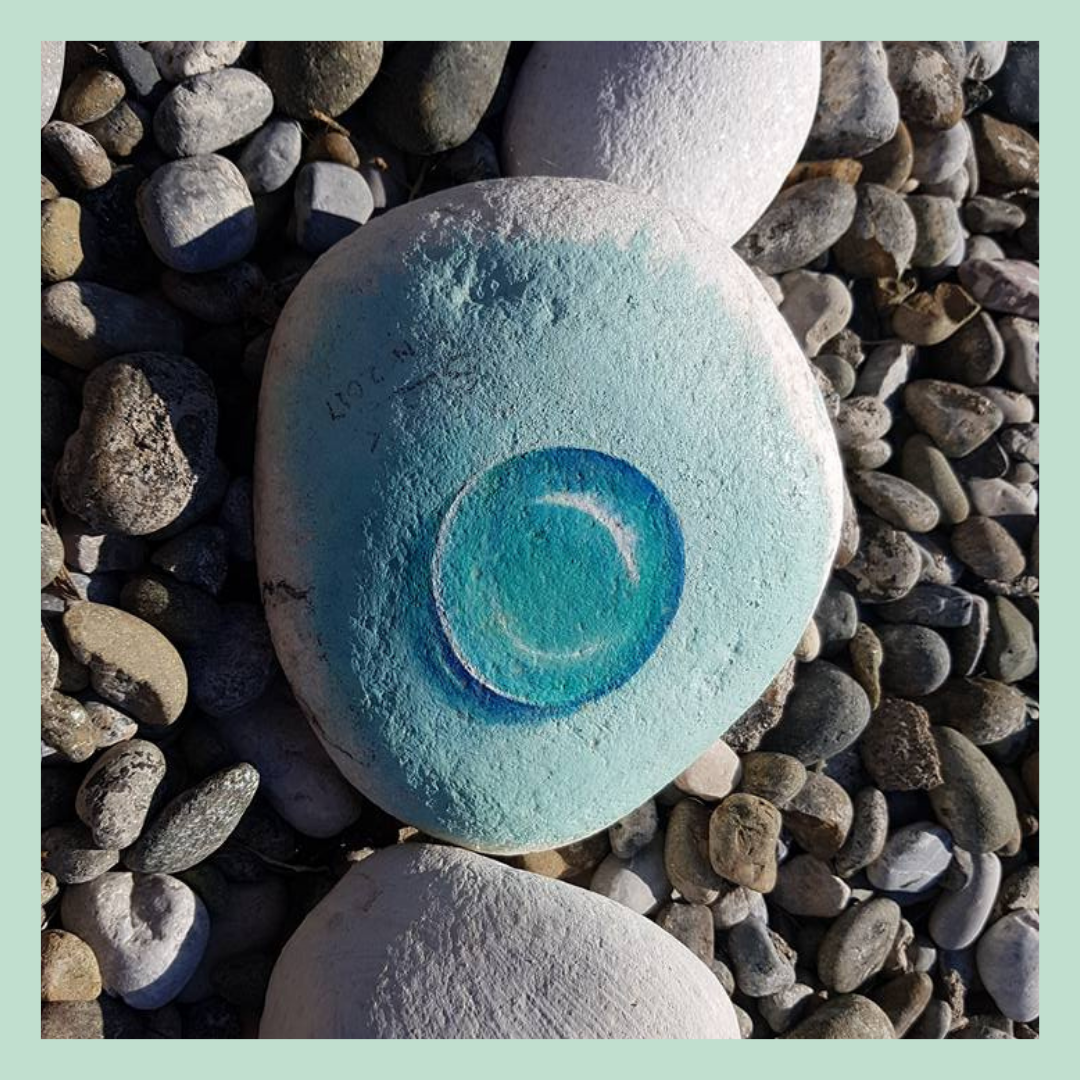 Are you sitting comfortably?  Do you want to hear a spooky story?  I think you'll enjoy this one!
I have made networking a focus for 2021, and have recently joined a new networking group called Catena https://www.catena-business-network.com/catenateamnottingham.
Part of their strategy is to make introductions within their network – very much like a dating agency; only this one is for businesses and business owners.  Upon joining, I had a long chat with Claire Bicknell, who founded the organisation several years ago, as she wanted to know more about me and my businesses, and what I was looking to achieve so that she could assess who to introduce me to and, of course, which members would also be interested in talking to me.
I hasten to add at this point that the organisation isn't just about one-to-one introductions as they also arrange networking events, which at the time of writing are all held online, although now that we are moving towards what we hope is the end of lockdown, in the not too distant future, they can host events in person again. Bring it on, I say! I can't wait to get out and about, and meet people again.  Although Zoom most definitely has its place when the person you want to talk to lives on the other side of the country, or the globe!
However, back to the introductions. Claire duly sent out some emails of introduction and, as a result, I have arranged a number of meetings.  One of them has already taken place – and this is where the story gets spooky!
Claire had suggested that I talk to Roscoe Fernandez, an independent employment lawyer https://centurionlegal.co.uk/about-us/, as our interests and client base have similarities.
Roscoe predominantly works with employers, ranging from sole traders to blue-chip companies, and is currently working for the UK subsidiaries of a company listed on the NYSE. He occasionally acts for employees, but generally at a senior level or where the employee needs independent advice on a settlement agreement.  He also specialises in the defending of Employment Tribunal claims involving discrimination.
Having recently rolled out my online Manifest Your Dream Job course https://www.sarahjnaylor.com/manifest-your-dream-job/ , I feel that it would really benefit SMEs and smaller businesses who have been forced to make redundancies and want to add some value to their redundancy packages at an affordable price point.  (Please do follow the link to find out more about the course – anyone looking for a career change in any shape or form can benefit from it!)
Roscoe and I discussed the course, our mutual business interests and potential collaborations, as we both aim to help businesses and add value to our clients at an affordable price point.
However, before we embarked upon the nitty gritty of business talk, we opened with discussions about the fact that we were meeting on Zoom, with our home environments both clearly on display.  Roscoe apologised for his backdrop looking a tad upside down due to being in the middle of decorating his house – an old chapel, he told me.
For some reason, I thought Rosoce had said that he was based in Warwickshire, but the fact that he lived in an old chapel reminded me that in the late 1990s, my ex-husband and I bought a semi-derelict Old Wesleyan Chapel in a Nottinghamshire village for him to work from and use as a gallery.  I shared this fact with Roscoe, to which he replied, "That's where I'm living!"
Huh? I had to make sure of this, so asked about the structure of the house, about the location of doorways, windows and side passages, as well as the outbuildings.  He confirmed everything!  It was most definitely the same house! To say I was astonished is an understatement!
Throughout our continued conversation, I was in a state of disbelief.  In fact, we both were.  How bizarre to think Roscoe was sitting in a property, now fully converted from the one we sold after 5 years of ownership. I couldn't stop thinking: OMG, Roscoe is living in a property that I once owned!
To be honest, I still can't quite believe it, as – let's face it – it isn't a standard property.  What are the chances of that happening?  Wow!
I am, however, a great believer in synchronicity – that everything falls into place for a reason and the people you are meant to meet will cross your path.  As is the case with meeting Roscoe.  Early days yet, but as a result of this, we have built instant rapport and have already made further arrangements to discuss how we could work together.
And here's an important point to note – it is about finding those points of interest through which you can build rapport; recognising and sensing when opportunities arise.  Not in a grasping 'what's in it for me?' way, but in a mutually beneficial way, and one that is good for those around you and the people you meet.
It's about being tuned in, awake and, once you have recognised opportunities, taking action.  Following your instinct and your intuition.  Doing what feels right. And when you do, the spooky stuff starts to happen.  It's happened to me all my life, and it's at the core of my book – Shining a Light on You – How to Manifest Your Dream Job and my course too.  It's having clarity and knowing what you want to achieve by tapping into your talents and passions, aligning with them, and recognising the opportunities as they arise.  In guises that might be very different to your preconceived ideas.  And taking action.  That way, you're en route to living your life on purpose and fulfilling your potential.
Top tips:
Tune in and be consciously aware of yourself and your environment
Recognise opportunities as they arise
Take action
Build rapport
Enjoy life