New York, London, Paris, Munich… 🌎
 For those of you who remember the 1979 hit 'Pop Muzik' by 'M', you might well be singing the title of this post right now.  If you're not, then don't worry, I just thought the title was fitting since I had a weekend of travel … although not to all four cities in the title, just London and the Peak District!  But one thing is for sure, they were two very contrasting days but both with positive energy on overdrive!  🌟✨🌟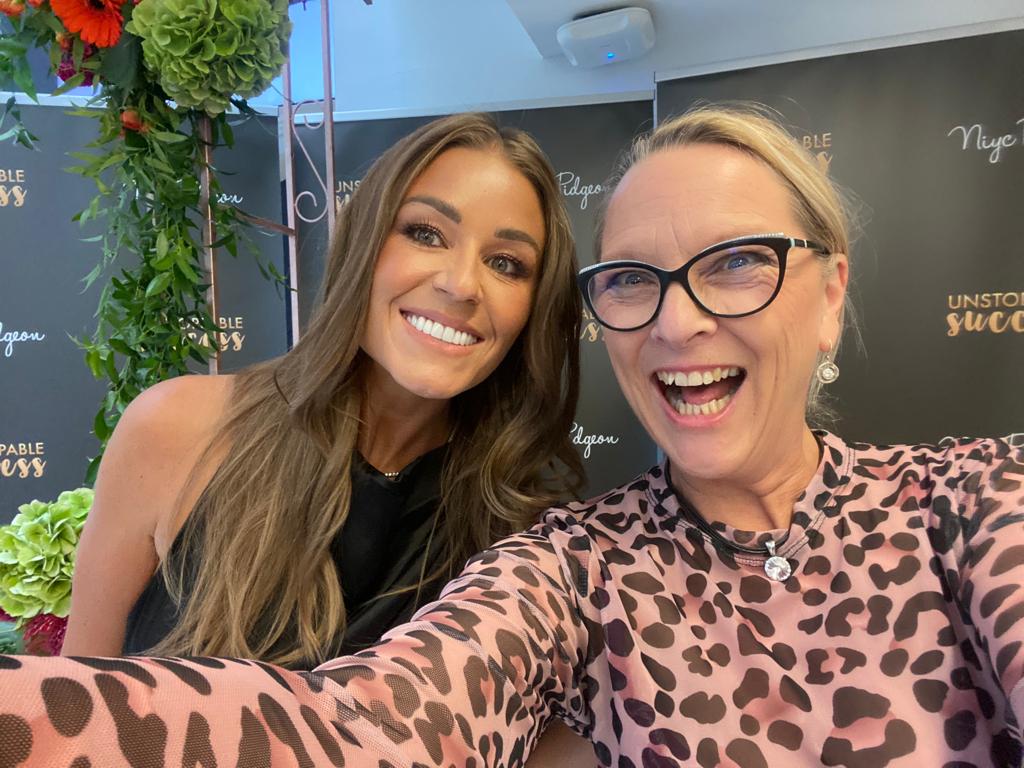 So let me share some background info first. Last year, I took the plunge and invested in myself … again! I signed up to work with the amazing Niyc Pidgeon MSc on her Unstoppable Success Accelerator program and in doing so propelled myself forward at a rate of knots! 💪🏻
Rather too many knots if I'm honest, as it felt like I'd entered a cyclone!
However, through this program I connected with an incredible array of awesome women. Off the back of the connections I made, I then also signed up and invested further in Lisa Johnson's One To Many passive income program. Okay it probably wasn't a great idea to do both at the same time 🤯, but it connected me with more amazing women! 💜💪🏻💕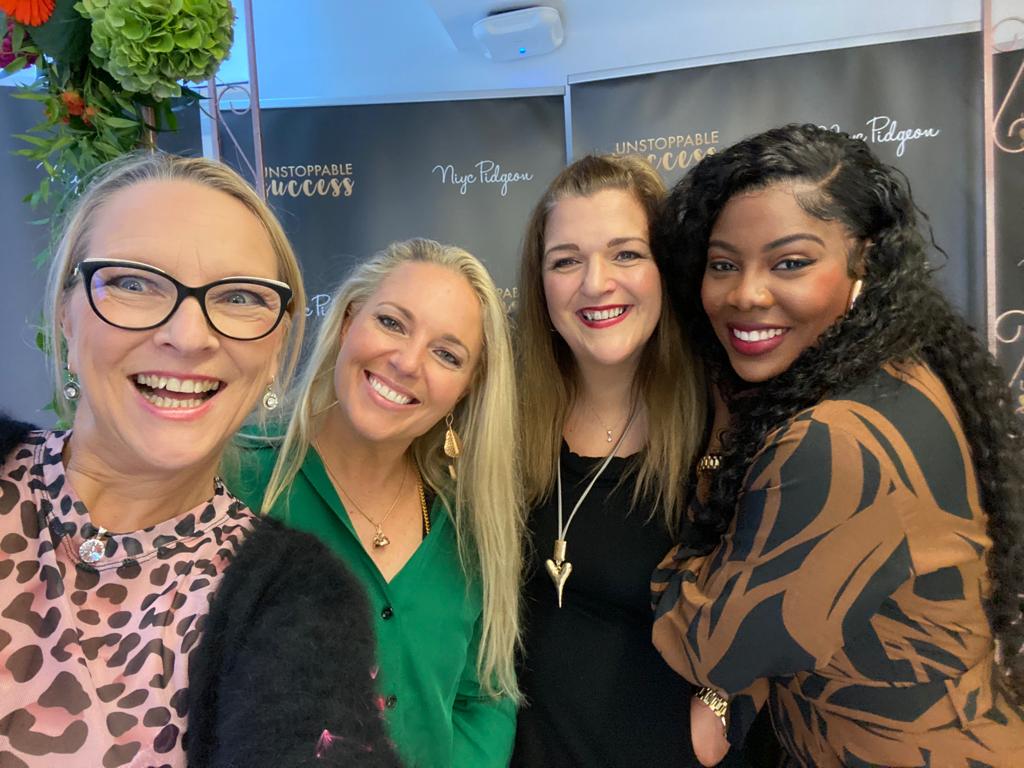 My Harnessing Happiness podcast came off the back of this investment and many of my amazing guests are women who I'd met through the power of this network.
It has been my desire for a very long time to meet all of my guests in person, so when Niyc announced her London date (she's based in Beverly Hills, although she's a Geordie lass, originally from the North East of England), I did a quick call around and discovered several women I knew were going.
I signed up straight away – it was too good an opportunity to miss!
I'm delighted I did! 💕💕
The day was inspiring, energising and full of positivity.
And I met up at last with so many of my fabulous online friends IN REAL LIFE!
I must give a massive thanks to my lovely friend, the awesome Carol Carson, for driving us there since there were no trains running due to strikes. The time flew by as Carol had also offered to drive another contact who I'd never met in real life before – Anna, a lovely Ukrainian photographer who Carol is currently sponsoring – so it was full-on chat for over 2 hours!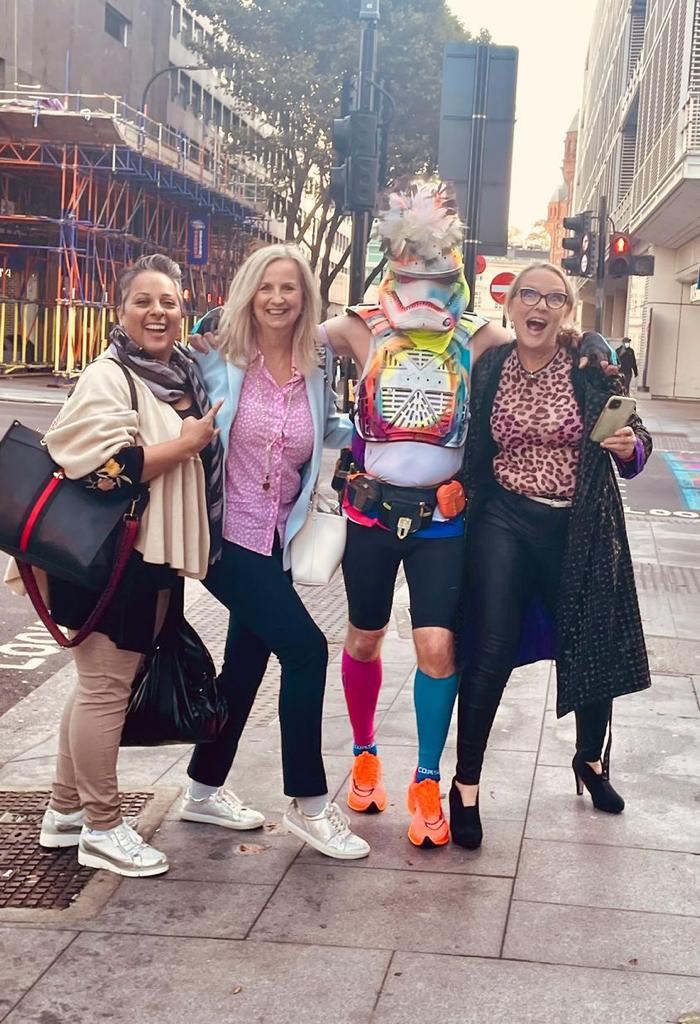 En route to the venue, we bumped into a punk stormtrooper, as you do, who was getting some practice in for the London Marathon. I hope he did well and congratulations to all those who took part. It's not quite on my bucket list!
At the age of 56 years and 11 months old, I took part in my first fell race – 'The Dovedale Dash', a complete contrast to the day before spent in London, that's for sure!  While I may have finished in position 519 out of 532 runners, taking a time of 1:08:43 to complete, it was such a fantastic experience.
Thank you to my partner, Gareth, for signing us up, encouraging me to get involved, and for running all but the last bit of the course with me. 🙏🏻❤️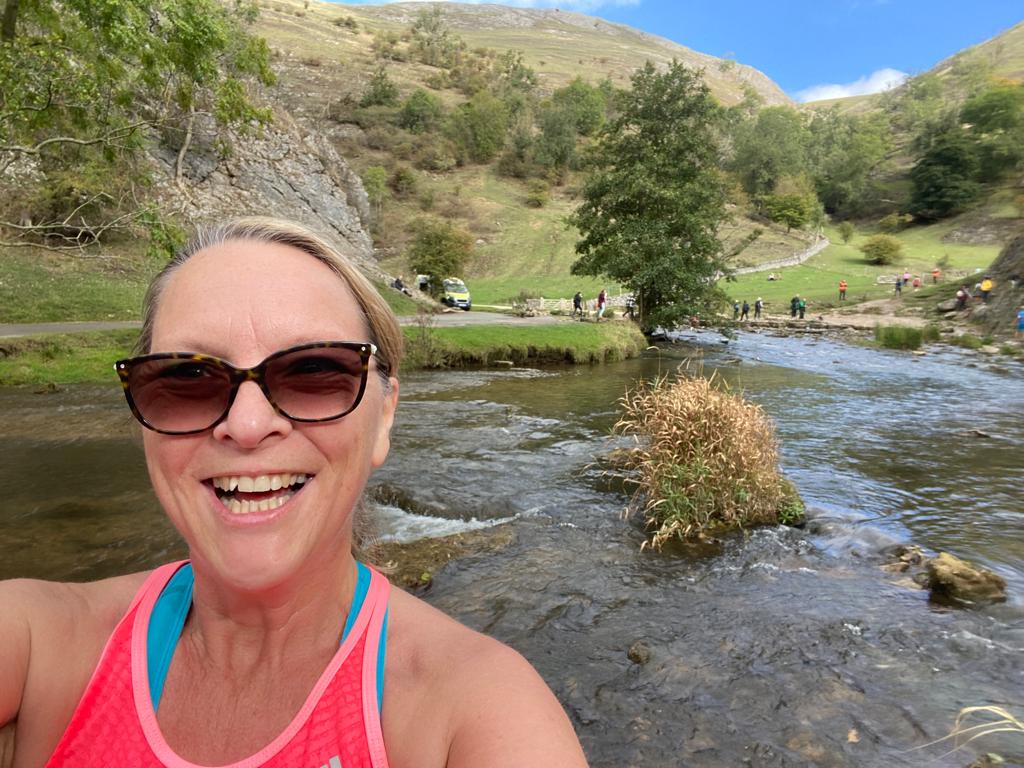 When I say running, walking was involved at points too! The first section was downhill to the River Dove – you can see me crossing it in the video clip https://www.instagram.com/p/CjQ-fePKfop/
We had the same hill to go back up to finish! 😱
Next year, I'll do it again and perhaps have a more relaxing lead up to it than the one I had this year.  I had after all been up since 5am and didn't get home until 9:45pm. 🥱
To sum up, it's never too late to try new things, to embrace new challenges, to step out of your comfort zone and to become the REAL you!! 💜💕💜
I've discovered loads about myself in the last couple of years alone, particularly since meeting Gareth during lockdown. ❤️
I'd been single for five years after my previous partner just simply upped and left around shortly before I was about to turn 50 (an event that he was helping me plan). I was on a spiritual retreat the weekend he left too. 🙄
I learned a lot from that relationship! It was an extremely challenging one which is why I embraced singledom for so long. I decided I was better off alone than in the wrong relationship again. I decided that I could find the challenges I enjoy at work … oh boy, be careful what you wish for!
🌟🌟 However, life right now is brilliant. 🌟🌟
❤️ I'm enjoying a fantastic relationship and whatever happens, I know we've got each other. ❤️
I love bringing humour to all that I do … happiness is where it's at; it really is! 🤩
And so, to the reflection – what have I learned?
Seizing opportunities brings with it new and exciting experiences
Having a growth mindset approach facilitates abundance
Setting intentions generates results
You can start changing your life at any time
Believing in yourself is empowering
We all have choices, and we can choose how to live our lives – I choose loving life (that makes me think of the 'Choose Life' Wham! T-shirts from the 80s!)
Absolutely LOVED meeting the amazing women I met online last year
Personal development brings with it knowledge, wisdom, and incredible friends / contacts across the globe and meeting them in real life is the ICING ON THE CAKE!
Positive energy begets positive energy
What you put out you receive back – the Law of Attraction
Running downhill with 500 other runners for the first time, aged 56, was BRILLIANT
LOVED running through the water
The Peak District is gorgeous
It was a full-on and knackering weekend, but it was absolutely wonderful!
🌟🌟 When did you last invest in your own personal development or do something completely out of your comfort zone? 🌟🌟
If you'd like to know how I can help you, then please get in touch by replying directly to this email or via my diary link. https://calendly.com/sarahjnaylorcoaching/hour
Go on, you know you want to propel yourself forward – beware though, I love helping my clients make rapid changes!
Buckle your seat belt; it's going to be a crazy ride! 💥💥💥
Lots of love
Sarah