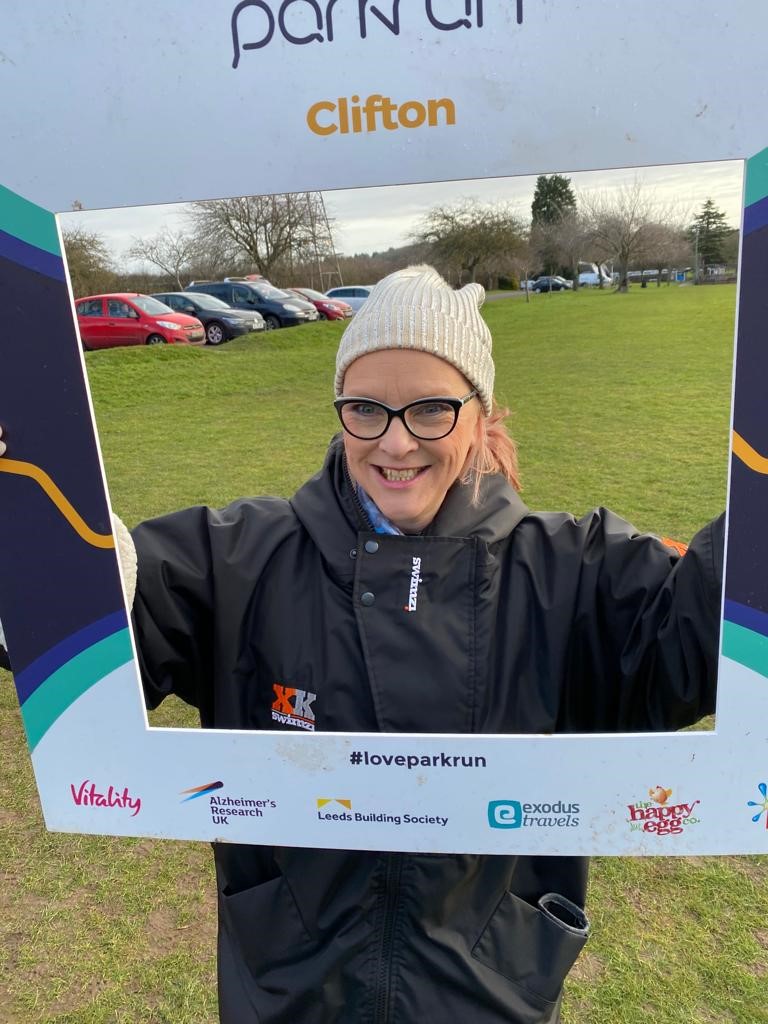 OMG – it feels SO good…
Oh yes, so very good indeed! 'What does?' I hear you say.
Let me enlighten you …
For anyone who is a regular reader of my blog posts or a follower on my social media channels, you'll know that I am a massive advocate of my weekly parkrun and regularly sing its praises.  I even recorded a podcast about it a few weeks ago: https://podcasts.apple.com/us/podcast/019-parkrun-fun-for-everyone-the-happy-clappy-soundbite/id1587903319?i=1000545226767
If you read my post last week, you'll know that I have been unwell, which is completely out of character for me, but these things happen – and often for a reason. It's made me rethink a lot of the pressures I've been putting on myself, so I have set about implementing swift changes.  Being unwell has also made me mindful about not overdoing things and easing back into exercise slowly.
With that in mind, I decided to volunteer at the Clifton parkrun at the weekend.  Gareth and I have volunteered at this parkrun before and had also planned to volunteer there in January but were unable to do so as the run was cancelled due to poor weather. https://www.sarahjnaylor.com/2022/01/10/please-dont-come/
I nominated myself to volunteer at the last minute just to make sure I was feeling up to it.  Shortly after sending an email to offer my services, I received a response saying:
"Brilliant, thank you! I'll send you the details later today."
And that was the start of the feel-good vibes.
We duly arrived at 8:20am on Saturday morning, with me wrapped up to the nines ready to volunteer, and Gareth in his Lycra ready to run!
I was advised of my duties, provided with a Hi-Viz pink gilet, and off I went to put cones in place for the runners, signs for other users of the park and then stationed myself at the first location point that the participants passed as they set off.  They were due to go past me 3 times on this particular course.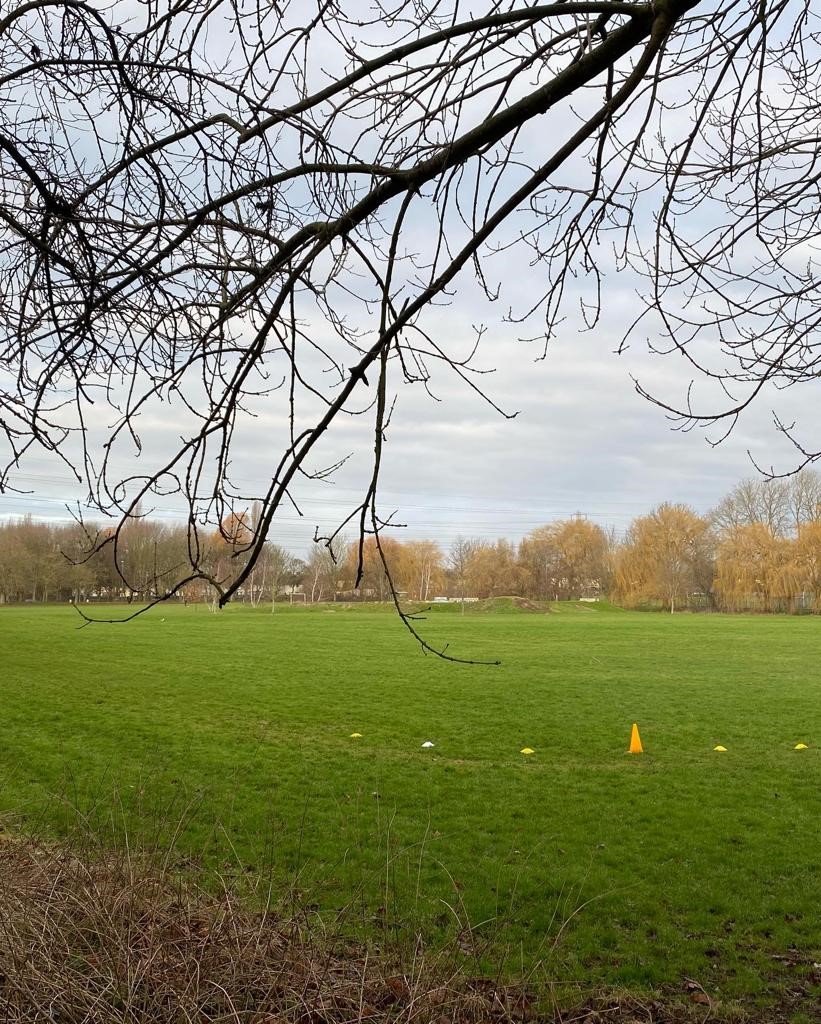 Wow! What a feeling, watching everyone (there were 65 runners in total) running towards me.  And, on this occasion, Gareth was leading the pack!!
Whoop, whoop, go Gareth go!!
I naturally cheered him on as he ran towards me, closely followed by the other front runners.  I cheered everyone who passed me in one way or another.  Lots of clapping, hollering, and general upbeat feel-good vibes were bestowed, loudly, by me as they all came by.
The course is one that requires 2.5 laps, so the front runners were soon on their way back round.  Gareth had dropped down into 3rd place, with 2 guys running side by side and leading the pack by quite a margin.
Now, I do need to point out that parkrun is NOT a race. It is inclusive and available for EVERYONE, whether they want to go for a PB, or just walk the course – with children, babies in buggies, dogs on leads (where allowed) … I've even seen Nordic ski walkers doing parkrun before!
You get the front runners treating it like a race, which is absolutely fine, and others (like me when I am running), doing so for the love of taking part.  And every parkrun has a tail walker which ensures no-one is last.
Given the way parkrun works, the runners naturally start to space themselves out which meant that my cheering became more staggered.
It was awesome all the same.
I loved cheering everyone along regardless of whether they could hear me or not (some have earphones in!)
Yay – well, done!
You're doing great!
Awesome work!
Brilliant stuff!
That hot coffee is waiting for you!
Not long to go now!
All these positive statements / affirmations / words of support to others also sends messages to your own sub-conscious and you just can't but help but feel great yourself as a result.
What a great way to start the day – with my endorphins flowing liberally!
What have I learned?!
Volunteering is VERY good for the soul!
Volunteering at parkrun is a great way to give back and still take part / be a part of an incredible organisation!
Volunteering at parkrun means that you are up and out of the house, with your dose of exercise done and dusted by 10am on a Saturday morning, meaning you have started the day on a natural high!
Cheering on and supporting others to do well is an amazing feeling and it sends the same messages to your sub-conscious – in short, your sub-conscious hears those words and believes that you are directing them at yourself, so all that cheering is exceptionally good for the soul.
Being outside in the fresh air enjoying the early part of the day is invigorating.
Embracing nature and observing the beauty that is around you whilst volunteering is nurturing; it's also peaceful, as you can just spend time 'being'.
Giving back enables parkrun to keep going – it is purely run by volunteers!
It's a bonus when participants engage / say thank you – it doesn't matter though if they don't, volunteering is about doing it because YOU want to, not for the accolade.
I'll be volunteering again, in fact Gareth and I plan to volunteer after every 4 runs we have undertaken.