2022, you've been a B*ST*RD of a year – The highs, the lows & the learnings!
I am not going to mince my words here: 2022 – you have been a bastard (bitch, if you prefer) of a year!
You've challenged me physically, mentally, and spiritually, but I have survived.  And so has my amazing partner, Gareth – much of what has been going on has involved him too, one big stressor being the sale of his house, which I will go into detail about shortly.
I am always one to focus on the positives, so I will start with the highlights of the year.
Becoming an Amazon number one best-selling author with the My Dad Thinks I'm a Fairy multi-author book collaboration.
My Harnessing Happiness podcast turned a year old and has now had in excess of 33,000 downloads in over 129 countries.
Spending a wonderful 10 days in South Wales, first on the Gower Peninsula, and then on to Saundersfoot. Love this part of the world SO much.
Having an incredible long weekend in St Leonards and Brighton, kick-starting it with the Frock Up Friday festival where I delivered a motivational talk on the sea front, wearing latex in 25-degree heat, followed by an amazing photo shoot for a fresh set of business photos.
Meeting up with so many of my Harnessing Happiness podcast guests in person at events in London, including the BBC 50:50 Equality Project.
Focusing on promotion of myself via social media as 'The Midlife Coach' – raising my profile in the process.
Creating an alternative Instagram account where I now have over 12,000 followers and one of my short reels has gone viral – closing in on 400K views!
Enjoying trail running with Gareth – taking part in the Dovedale Dash, a 5-mile trail run in The Peak District.
Embracing my life with Gareth – we pull together in all ways, and support and love each other unconditionally.
My son Fred achieving his goal of getting onto the property ladder in October, aged 23!
And now to the OTHER stuff!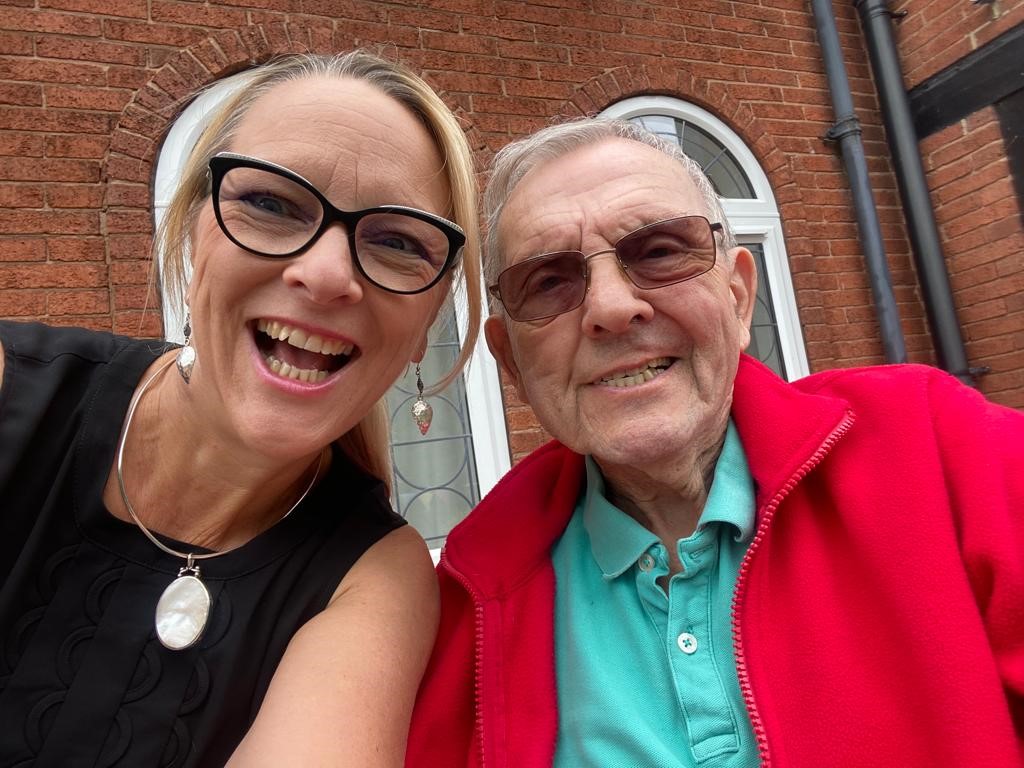 No smoke and mirrors:  the bleaker side of 2022!
My lovely dad kick-started 2022 in a stroke unit hospital bed ward at the Queen's Medical Centre in Nottingham, having suffered a stroke on 30th December 2021.
And there he stayed for 5 weeks until he was moved to a care home associated with the NHS; when his time there expired, he moved to a private nursing home where he continued to receive physiotherapy, speech therapy and occupational therapy to help with his recovery. He eventually returned home to live with my mum in September.  My mum has been amazing throughout, however, the whole process has been challenging in too many ways to mention, despite amazing help from the NHS and The Red Cross who kitted their house out. In short, challenges with legislation, Covid, rogue opticians, and more, also exacerbated by my usually fit 84-year-old mum then having a cataract operation in one eye and having a VERY problematic knee herself. Thank goodness she is clued up though; I have helped where necessary, but she has taken the bull by the horns herself navigating the lunacy of the complex government-led organisations, paperwork and lengthy systems for my dad and herself…
Crazy.
So that has been constantly present, at the back of my mind, for the whole year.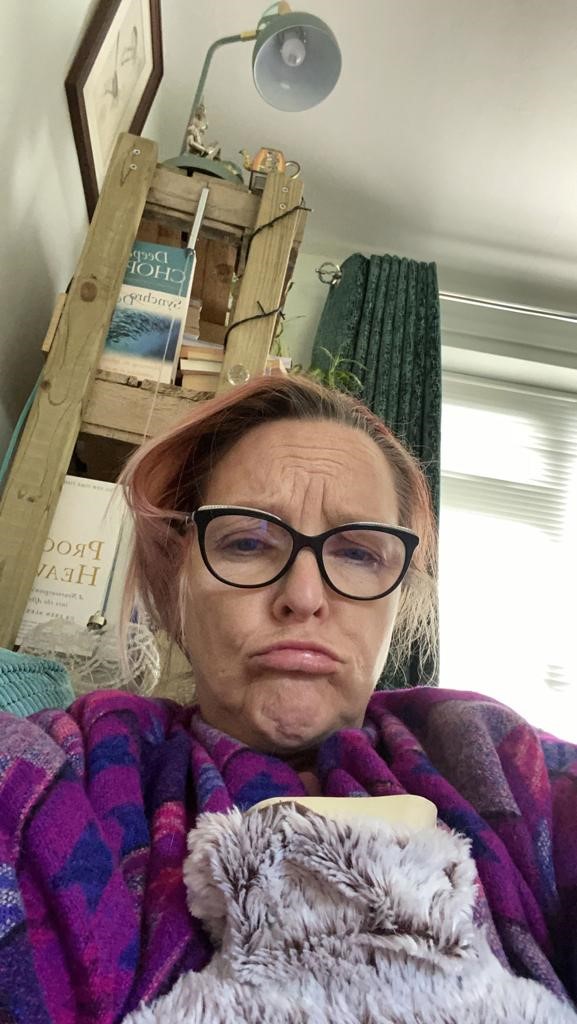 UTI – brought on by E.coli from raw chicken?
I had to go to hospital myself in February, with a suspected UTI. Something that I have NEVER had in my life before. It wasn't presenting as a typical UTI, so I was sent in immediately for an ultrasound scan which proved negative. The antibiotics I was prescribed (I can't remember the last time I had antibiotics – decades ago!) cleared it up, thank goodness, as I have never felt so much pain. Horrific. And then it came back 7 weeks later. I recognised the early signs, called the GP and was back on antibiotics, which cleared it up instantly. Phew.
I then worked on my gut health and took various supplements to replenish the friendly bacteria which had been stripped away by the antibiotics.
To this day, I believe the issue was the result of E.coli, brought on by the raw (yes, raw), chicken that I discovered only when it was in my mouth from a meal in Wagamama. I returned the dish, telling them it was raw only to be told by a more senior member of staff (who came back with my plate of food) that the chicken in this dish came out pink!
Chicken is NEVER EVER served pink!
I showed her the raw meat.  There was nothing she could do further to argue her case! I only wish I had reported this to their head office. I was too shell-shocked, which is unlike me!
Finally caught by Covid!
Gareth and I had Covid in June. I most likely caught it after a trip to London to see Queen and Adam Lambert at the O2 (this event ought to be on the highlight list really, as it was AMAZING!) We finished isolating and then went to South Wales for a running festival which we didn't have the energy to take part in.
Building up an large Inventory of incompetence and negligence…
In March, Gareth put his house on the market.  Gareth and I first met in the late summer of 2020 and due to lockdown restrictions, he moved in with me in November 2020 whilst his house was being built. He was due to get the keys that December. He got them in May 2021! We'd been successfully living together for 6 months by then. During the following months, we attempted to split our time between both places but it really wasn't very successful and, to be honest, quite unnecessary as our houses were only 10 minutes (by car) apart. I run my businesses from home where I also have 2 cats to take care of, so it was Gareth's new place that went back on the market in March of this year.
It got 14 viewings and 5 offers!
First offer at £25K over the asking price, with no chain, was accepted.
The potential buyer pulled out a week later.
Second person, who was also in a good position, offered £15K above the asking price, accepted.
He pulled out 8 weeks later.
The reason?
The process was taking too long.
Why?
Good question!
Gareth bought his house via a shared ownership scheme with Sage Housing. What a nightmare!
It turned out that PLS solicitors who they used, and Gareth was forced to use and pay in this shared ownership arrangement, hadn't registered the property with the Land Registry. A year previously!
He complained, they told him it took them 5 weeks to investigate complaints!
This caused enough angst, and while it was ultimately resolved, it cost Gareth the house sale.  A further complaint was lodged, and a compensation claim made to which they responded with a paltry £200 offering.  This was declined, to which they replied and said that they would be back in touch.
Nope, not a sausage.
They have admitted negligence which has ultimately resulted in Gareth's house remaining unsold 9 months later.
The estate agents wouldn't put the house back on the market until it had been registered.  When it was, a further flurry of viewings followed, albeit less so than the crazy times in March.
An offer at the asking price was made. We are now at £25,000 less than the first offer in March!
Keen to move the house on, it was accepted. And then the next saga ensued. This all kick-started in July 2021.
The buyer's solicitors, a small firm in Watford called WYM Legal, have consistently asked for repeat paperwork, the person managing the case left and was replaced, that person went on holiday for a couple of weeks. And in the midst of all of this, the Sage Housing legal team won't take calls and take 5 days to respond to enquiries. WYM Legal appeared to be asking for one piece of paperwork at a time.
Due to the slow nature of the process, and Liz Truss knocking seven bells out of the backbone of the UK, at the beginning of November, Gareth was asked for a £5K reduction in price, which he reluctantly agreed to.
Remember… this was at the beginning of November.
More slow running issues with Sage followed, and details that I won't go into, however, as they were sorted and resolved and Gareth had signed the paperwork in readiness for exchange and completion at the end of the month, it suddenly transpired that his buyer didn't have the necessary updated paperwork with the reduced figure to support the reduction in price that she had requested.
Why had she not received it? Why had her solicitors not asked her for it?
Good question!
During the time that followed, his buyer was avoiding calls from the estate agent and her solicitors were not answering incoming calls, replying to messages, or responding to emails.
Go figure…
Suddenly she confirms she has received a revised mortgage offer and that the paperwork had been put in the post to her solicitors.
Which they claim not to have received for the best part of 2 weeks, with the postal strike being cited as a reason.  At the suggestion of resending, faxing, portals etc, suddenly, the buyer's solicitor emailed Gareth's solicitor at the close of play on Friday 9th December confirming that they would have the paperwork by Monday 12th December.
Remember, this was the final piece they required to exchange and complete.  Which I have always done on the same day when I have bought and sold property.
However, they suggested an exchange date of 19th December and completion on 6th January!
Errr what?!
No!
Absolutely not!
Gareth and I countered this and said Wednesday 14th December to exchange and complete – or forget it.
Please note, Gareth's house has nothing left in it – everything has been either sold, passed on, or given to charity as back in the middle of November, he was called in by his solicitors to sign paperwork in advance of exchange / completion.
I had a sense that all was not as it ought to be as soon as the issues around the revised mortgage offer arose, as his buyer seemed in no hurry to chase anything and was slow in returning calls from the estate agent. The very fact that she had negotiated a drop in price (via the solicitors and not the estate agents was odd in itself) due to the time it was taking which caused a month's worth of delays in relation to paperwork, and then to turn around and extend that by a further month when everything was set and ready to go simply wasn't acceptable.
GAME OVER!
We stood our ground.  And she pulled out.
I knew she would.
Had it been me, I would have moved heaven and earth to make it happen. She didn't want to because, apparently, she still hadn't had time to look at the paperwork (alarm bells clanging loudly!) and was off on holiday …. What?!
So, nope. It's been taken off the market until Boxing Day when it goes back on with mine.
I also have my rental property on the market in South Wales that I took on when my previous relationship broke down back in 2015.  Had I put it on the market only a few weeks earlier, it would have sold instantly.  Sadly, within a week Liz Truss had waved her magic wand.
These are, of course, all first world problems, but it is the life we lead and, as such, it's been a bastard of a year, but I have remained positive.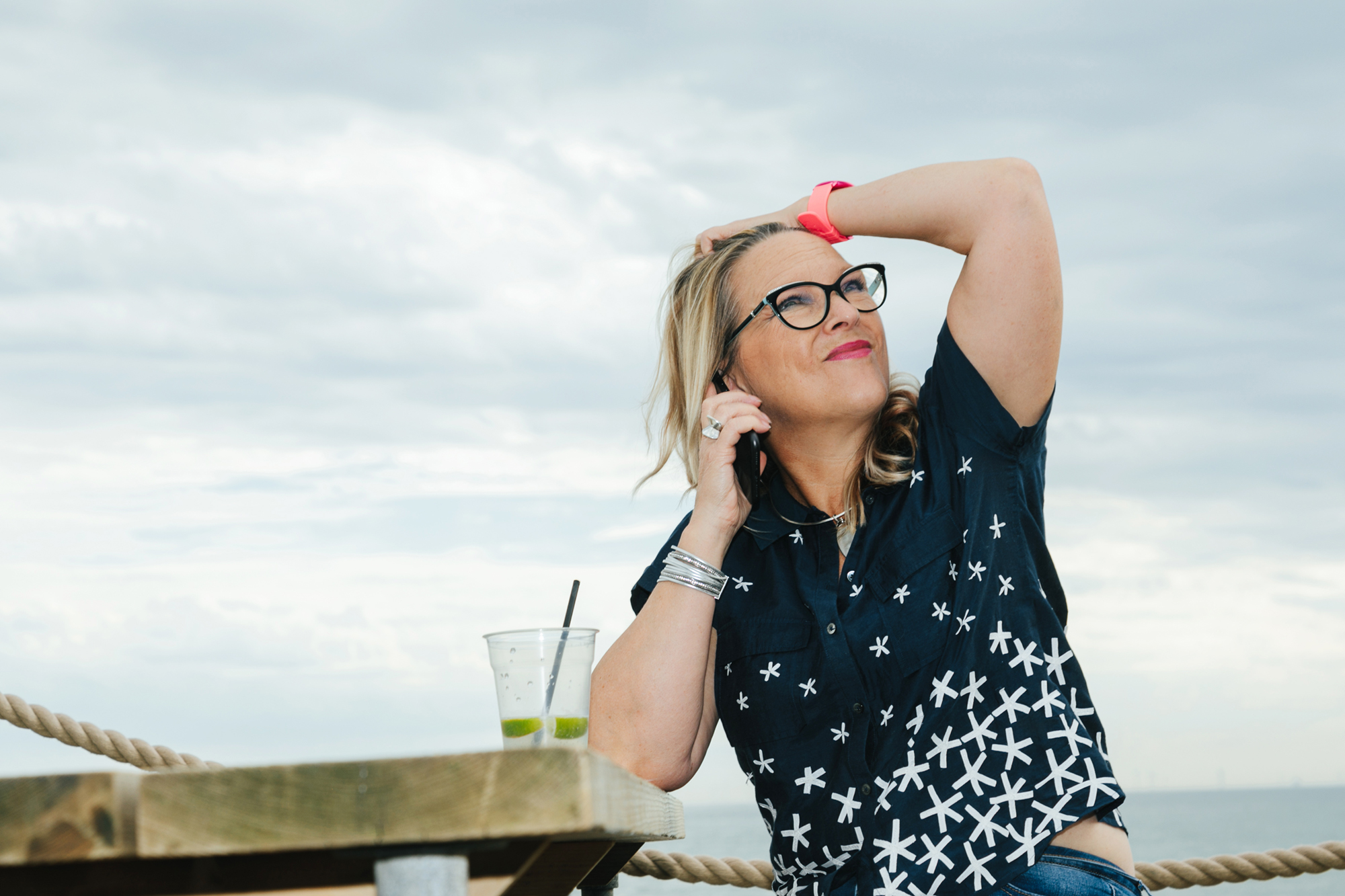 Do I liquidate my business?
Let's cut to the quick and be honest here.  I've focused a lot on promoting myself as a coach, raising my visibility, taking myself outside of my normal way of operating to do so, as guided by marketeers.  I was out of alignment. I usually navigate with my instinct and intuition. I've battled through thinking this is something that I needed to confront personally. Not so. Because I was out of alignment, I didn't get the results that were predicted. Makes sense to me on a spiritual level. My recruitment business suffered too during this time due to a lack of candidates on the market. Again, Liz Truss didn't help matters. Neither has the bounce back loan that I've been repaying, having taken it to keep a roof over my head and my business afloat when it was annihilated by Covid.
In short, I've been teetering on the brink of 'Do I fold the business?'
I haven't and I won't and having made some other firm 'no more' decisions, surrendering and falling back into the flow and following my instinct and intuition, I know that everything will work out.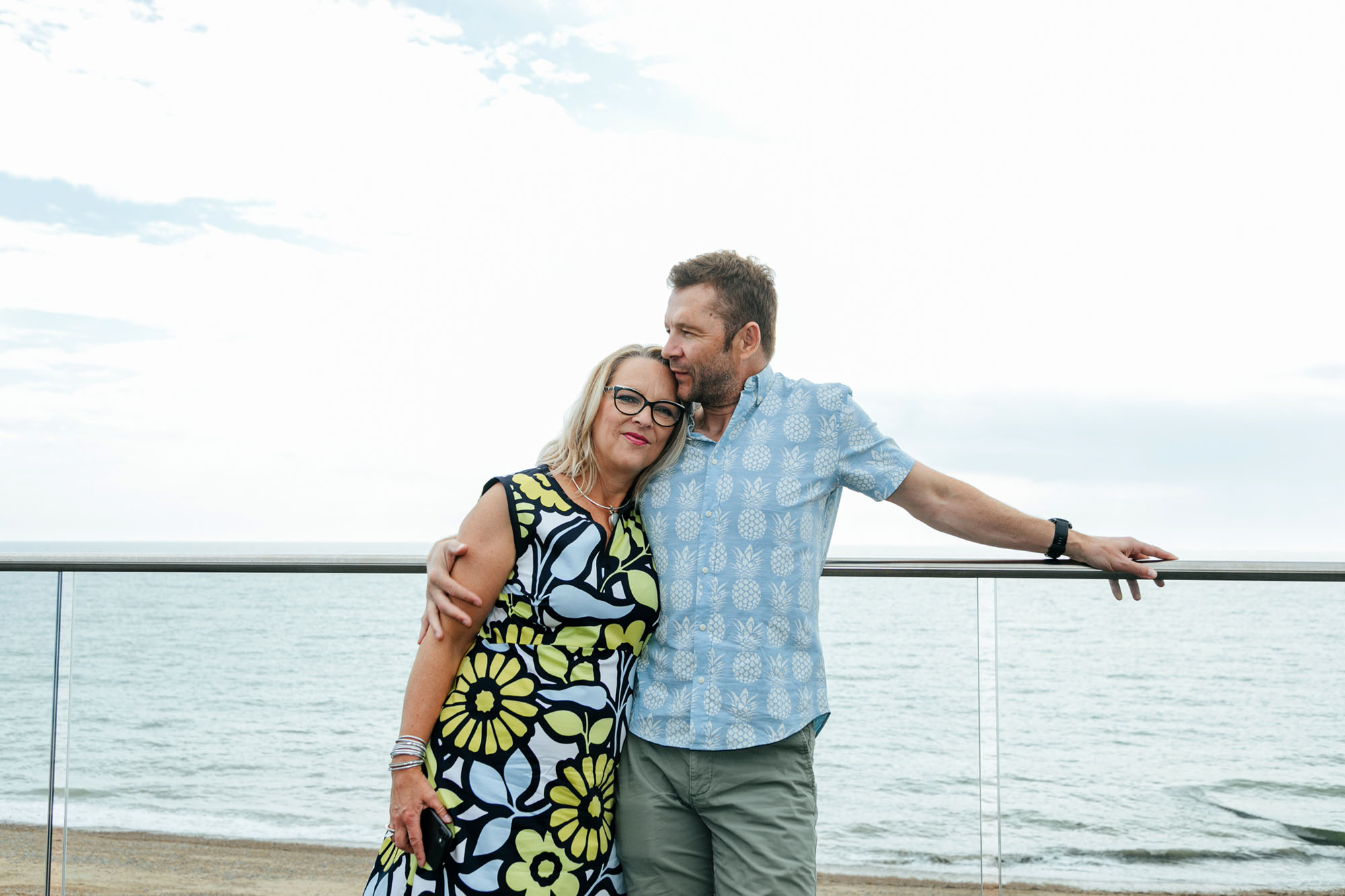 For Sale – 3 properties…New Beginnings
So come Boxing Day, between us, we will have 3 properties on the market, and we will keep our fingers crossed that at least one sells enabling us to move forward, get financially straight and be in a position whereby we can start planning for our future, rather than simply living from day to day in the hope and anticipation of good news re Gareth's house sale.  It's been brutal and VERY, VERY stressful – as you can probably tell.
We are a very strong couple, however, and we keep going, supporting, and encouraging each other along the way.
And I was very heartened to hear my son, aged 23, tell me when I told him about the news re Gareth's house, that everything happens for a reason, and it will all work out. He is his mother's son!
He bought his first property this year and he fought to buy it. He was so focused on making it happen that he had the searches done before the mortgage offer came through and had to keep finding more money for the deposit as the goal posts kept changing. Thank you, Liz 'effing' Truss! He did it though, and as a sole trader, it hasn't been easy for him as he has had to work solidly for 2 years to provide the books to confirm that he will be able to pay the mortgage.
Madness, absolute madness. You only need to be in a permanent job for around 3 months and you'll be able to get a mortgage.  A job that you could be made redundant from the following day. The self-employed work their b*llocks off … Anyhow, that is another story and I have written more than enough, as it is. In fact, it's not a blog post, it's a very long chapter!
If you have read to the end, congratulations!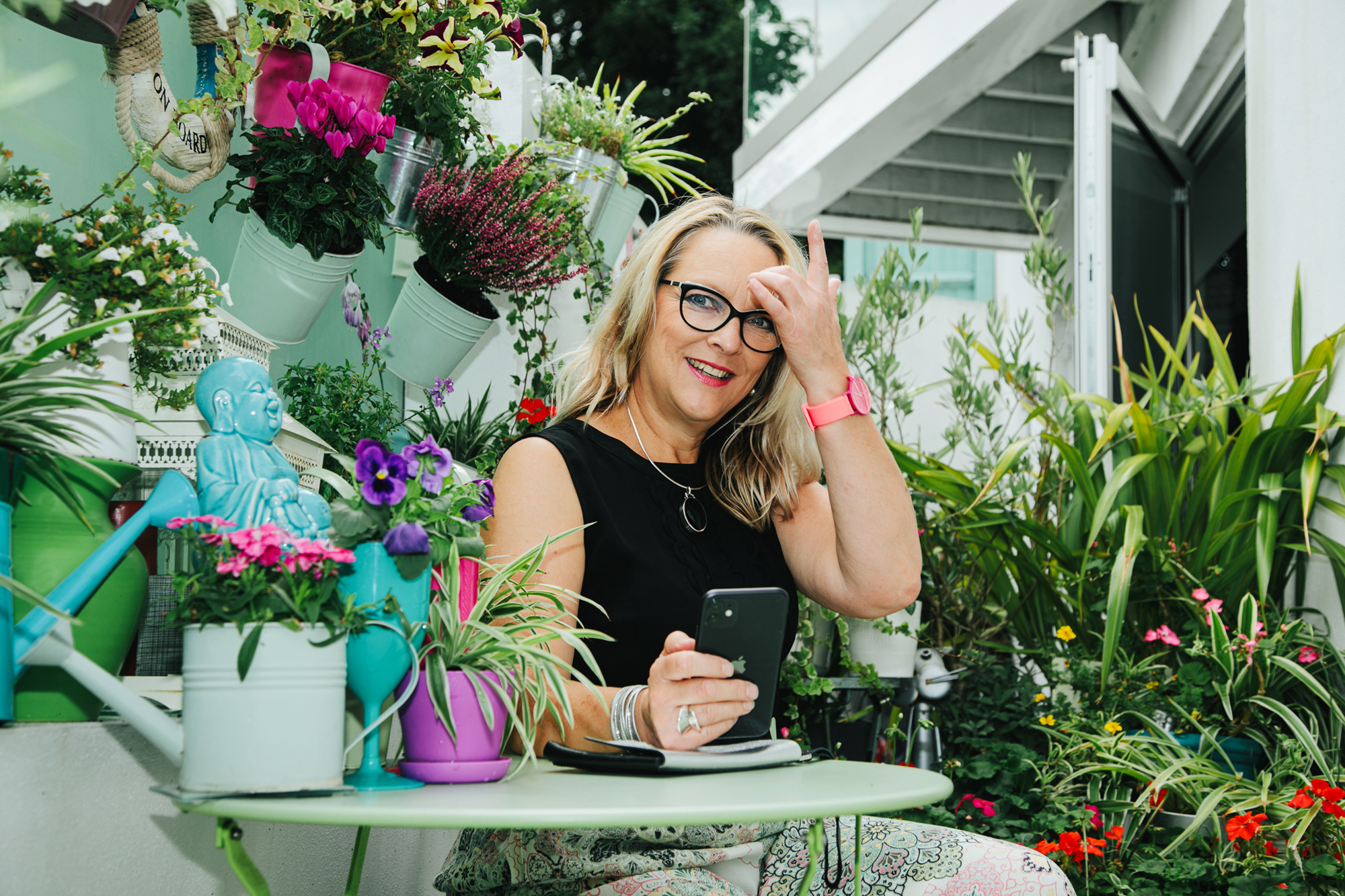 There's more to come though, as I do like a quick reflection.
Yes, it's been a brutal, bastard of a year, however, I will continue to take strength from the tough times, learn, and move forward, remaining positive at all times.
I do not need any more training on social media.
Even the good guys have to play hard ball and draw the line to stop being taken advantage of!
Trusting my instinct and intuition at ALL times is essential
I am proud of my son for all that he has achieved and is continuing to achieve.
Gareth and I have had some amazing times together this year – I love him completely and totally, and once we've sorted out the houses and finances, I am sure that we will have one heck of a party in celebration of our love for each other!
I am so appreciative of the incredibly supportive network of friends that I have in my life.
Following my flow is awesome.
I love Lucy! (Stay tuned next year for more details on this!)
2023 is going to be very different.
Watch this space, I bet all 3 houses sell and they want to complete on the same day!
Lots of love
Sarah xx